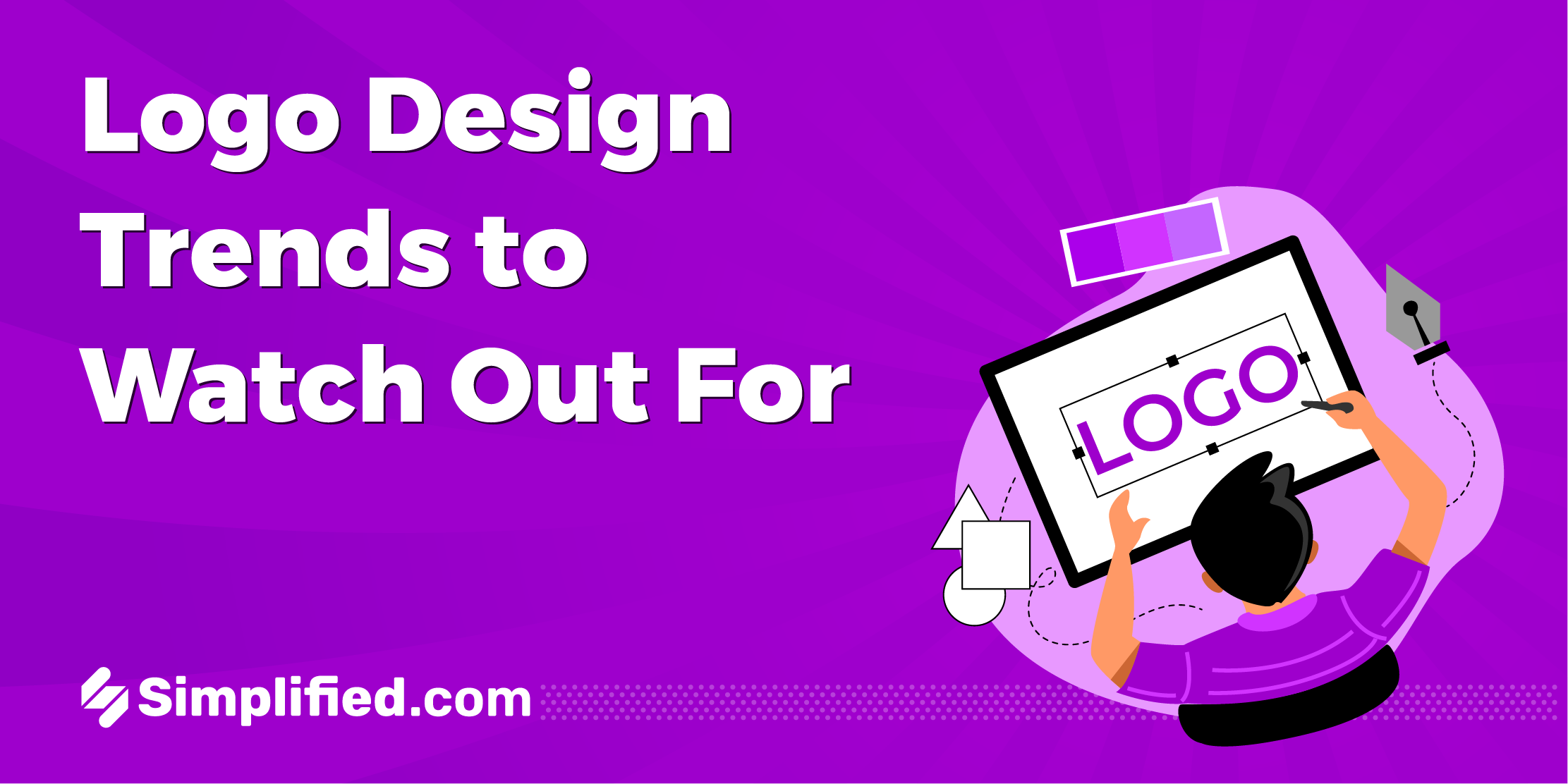 We live in an era of information overload. What was trending before, could lose its popularity now and the same goes for how people perceive a brand. This is why logo design trends vary from time to time.
Logos that require people to concentrate are no longer in, so changing subtle visual elements in your logo is needed. But where do you start? Do you want your logo to look more modern, a tad bit more creative?
Don't worry! We understand that designing your own logo can be overwhelming, especially if you have a lot of ideas. So, before you go crazy, we've prepared a list of which logo design trends are in for 2023. Plus a tool and a few templates to get you started.
Why Should You Look Into the Latest Logo Design Trends for 2023?
While longevity is crucial when deciding on a logo, relying on trends that resonate with your brand's values can help you carve out a niche and cater to a broader audience. Usually, when marketers experiment with logo trends, after careful consideration and iteration, they're able to implement the latest crazes in ways that genuinely capture the essence of their brands.
Logo trends are forever changing, but the basics of a good logo design stay the same, like color, font, line, shape, and layout. However, fresh and trending logo designs give you an opportunity to elevate your look and attract more eyeballs if they stand out from the crowd.
The 10 Biggest Logo Design Trends for 2023!
Although there's no guarantee for which trends will leave a mark and which will fade, we've curated this list of the 10 biggest logo design trends for 2023. You can use this list and tweak your current logo or start fresh this year!
1. Minimalist Logos
Minimalist logos withstand the test of time. Think of how easily recognizable Apple products are because of the simple half-bitten logo on their products.
This logo design trend will most certainly remain relevant even in 2023 because a clutter-free logo is easily adaptable across various mediums; it creates a consistent and identifiable story across signage, digital platforms, packaging, and other brand touchpoints.
But sometimes, having a minimalist logo design can be tough to get right. You can overcomplicate the design with unnecessary components like distracting colors, fonts, and intricate elements that have nothing to do with the brand's essence.
A great logo design in 2023 will retain simplicity and have minimum visual distractions. If you struggle to incorporate this logo design trend in 2022, you can use free Simplified templates for minimalist logo design inspiration.
There, you'll find thousands of templates and professional designs that will give you ideas for your next logo masterpiece.
2. Moving Logos
Logo design trends for 2023 smash the age-old design principles that prioritize readability over everything. Now, designers add motion to logos to grab the attention of their audiences.
It's scientifically proven that human eyes are trained to follow the movement. So, having fluidity in designs leads to more emphasis and grabs the attention of people in seconds. The only downside to using a moving logo is that it may cause readability issues
But there is a way to resolve this! We can use the motion effect only on the logo's edges instead of throughout the full logo. Like these logos from Simplified:
3. Chunky Logos
Chunky, rounded, and massive logos are hard to forget. Add a little brand messaging to them, and you create a last impression. Likewise, with distorted or stretched elements in your logo, you force the viewer to pay attention, which makes the logo hard to miss.
Suppose you struggle to incorporate a chunky kind of logo like this in your current design. In that case, it's best to stretch only one or two elements of the company logo.
You could also experiment with different sizes for whatever you want to emphasize in your design. Or just use the templates from Simplified above.
4. Hand Drawn Logos
Logo designs in 2022 should focus more on authenticity rather than perfection. Hand-drawn organic logos deviate from modern aesthetics that prioritize clean, perfect lines and readability over everything else.
Instead, the rough hand-drawn outlines and imperfections look more natural and convey authenticity. Look at these templates from Simplified that you can use:
When you implement this type of trending logo, you're projecting a humanistic view of your brand to whoever sees it. And, since these days consumers look for authenticity in brands, and having an authentic-feeling logo endears your company to those sentiments.
5. Retro Logos
Today, more brands incorporate nostalgia in their logo design strategy to remind viewers of their glory days. They remind you of your youth when you were either a kid and just learning what these brands did, or they make you wistful for a bygone era.
Take a look at Kodak. Back in 2016, they re-designed their logo to reflect their days as the king of photography. And these days they've double-downed on retro marketing, releasing vintage-style apparel on their website.
Marketers are aware that people are willing to spend on vintage assets, especially after the pandemic. This is why Kodak brought back its 50-year-old logo and repositioned its new products to leverage the nostalgia element.
Here are some templates from Simplified that have a retro or vintage look to it.
6. Animated Logos
Logos can be an incredible tool to share a brand's story, but studies have shown that the attention span of humans today is declining.
While an onlooker may spend less time looking at a static logo, it wouldn't make your brand stand out, and the logo will be hard to remember. However, an animated logo is an easy remedy you need to ensure your brand stands out!
Animation instantly gets attention, hence it's one of the logo design trends of 2023. Plus, 81% of marketers claim that having videos helped directly increase sales.
So, what better way to integrate a video on your website than with a video logo? Plus, you're more likely to hover over and click on a moving logo.
Although motion graphic logos are increasingly popular on digital platforms such as websites and social media platforms, they're tough to do on paper or packaged projects. So, while they promise higher engagement, this logo trend isn't ideal if you also want to put your logo on static channels.
Nonetheless, you can easily create your own animated logo using Simplified's Animation Maker. There are 24 animation effects available, plus a whole asset library to choose from. Use one-click image effects like text animator, image animator, and more when creating animations with Simplified.
Take a look at some of the available animated templates below: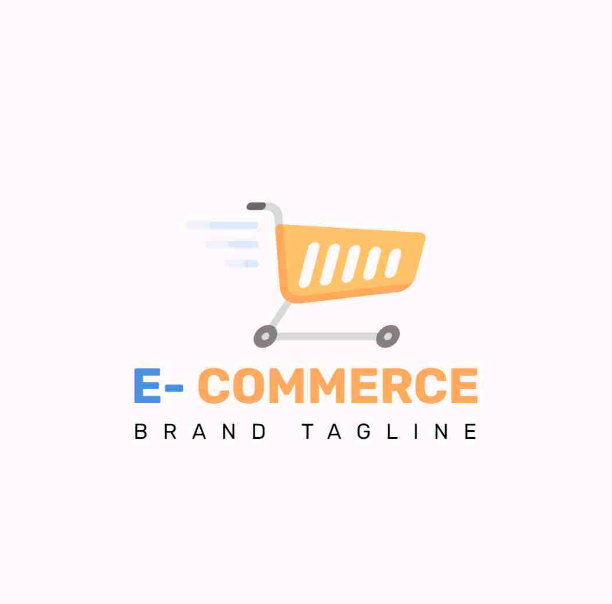 7. Thick-Lined Logos
You can add complexity to your logo simply by changing the thickness of its letters. Logo designs in 2023 can be dynamic and quirky, with minimal effort.
Using thick, bold font logos conveys strength and can draw attention in a single glance. And heavy fonts can be a tremendously engaging tool for your logos if they align with your brand's personality.
The key to incorporating logo design trends in 2023 like this is to ensure that legibility isn't compromised.
8. Mixed-Up Fonts Logos
For 2023, brands no longer have to be constrained by typographic rules. Having a mix-and-match of fonts gives you more space to be creative and have a look that's different from the others.
Take a look at these logos from Simplified: it's simple and creative enough to grab attention. The logos have a touch of minimalism as well mixing not only the fonts but also the style of your logo.
Related: Top 11 Simple Logo Inspiration To Inspire Your Brand In 2023
9. Mascot Logos
Mascot logos essentially have a character to represent the brand. It can be a doodle, an illustration, or a cartoon like the Simplified logos below.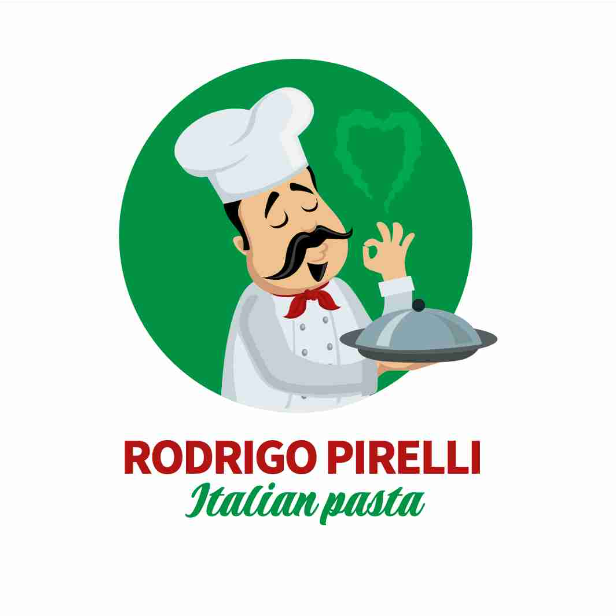 This type of logo gives your brand a personality and a face that makes it easy for your customers to associate with. It also makes your business look more family-friendly, especially if you have a character that's designed for children.
10. lowercase logos
A lowercase logo brings a mix of minimalism and playfulness to your logos.
You can use any type of font for a lowercase logo, but you have to remember that the font should represent your brand identity in some way. Even if it's just a lowercase design, it's still a part of your visual identity.
If you're greatly inspired by these famous logos, check out Simplified's own lowercase logo design templates you can try out:
Ready to Start Creating?
Trending logo designs that remain true to a brand's purpose and personality and incorporate the latest colors, fonts, shapes, and styles make an effective logo. Trends can help convey your brand's story and evoke the desired emotions in your target prospects.
With these 10 logo design trends (and respective templates from Simplified), you now have an idea or two on how to make your own logo and make it shine. But if you want to design your own logo and manage your business's social media accounts at the same time, use Simplified.
Simplified is an all-in-one social media management tool perfect for any type of business. You can design, create, edit, write, plan, and collaborate in just one workspace (no switching from multiple tabs!).
For logos, use Simplified's AI-powered graphic design tool. There are thousands of ready-made templates, one-click editing tools, resizing features, and even more. You can also directly publish or schedule post your content using the social media scheduler.
Create a unique logo and manage your brand's social media accounts easily from one platform using Simplified.