Diana is a marketing manager and is responsible for managing the YouTube channel of her organization. She has been working hard for the past six months to get that much-coveted grey verification badge for their YouTube channel. She has tried once in the past and got rejected, so she is working harder this time to get the verification badge. Let's see how we can help her get verified on YouTube.
"I have a verified account. Does it qualify me for a verification badge?"
The answer is no simply because a verified account and a verification badge are two different things. When you create your YouTube account for the first time, YouTube asks you to add your phone number to check if you're a real person or a bot. Once you pass that step, your account is verified. The verification badge is a little different and we will talk about it in this post.
What is YouTube verification all about?
As the YouTube team puts in: "When you see a tick verification checkmark next to a YouTube channel's name, it means that YouTube has verified that channel."
Have you ever noticed the small grey checkmark or grey music note next to some authoritative YouTube channel or YouTube creator? That's a symbol of YouTube verification. If you see that a grey mark is missing in your channel, that means your channel is not verified. This tiny symbol indicates your credibility and depicts you as an authority in the field.

Benefits of being YouTube verified
Gain trust: The verification symbol indicates credibility, so you gain trust from your viewers.
Protects you from stolen traffic: YouTube verified account protects you from impersonators and helps you receive the traffic that your account deserves.
However, remember, you will not gain any additional features with a YouTube verification. As mentioned, it helps you build trust and credibility.
How to get verified on YouTube
If you're wondering how to get verified on YouTube, this step-by-step guide will help you get started. Print this and stick it on your work desk. Strike off the steps as you proceed.
Prerequisites of getting verified on YouTube
Is your account authentic and produces original content?
Does it have a proper thumbnail and description? If not, use Simplified's YT thumbnail creator, YT title-generator, and YT description tools to complete the steps.
Is your account public?
How frequently you're posting and engaging with your audience?
You have at least 100K subscribers.
If you have been nodding your head to a yes for all these above questions, you're good. No, it won't speed up the verification process, but these are must criteria that one needs to meet.
Getting verified on YouTube
Apply for channel verification
Login to the YouTube verification page. If your channel is eligible, you will see an Apply Now button. If your channel is not eligible, this button will be disabled for you.
Fill up the form
Click on the Apply Now button and fill up the details.
Submit
Once you fill up all the details (say a little prayer 😜) and click on submit. YouTube will send you a confirmation email.
Note: Once you receive the confirmation email, you need to keep patience for at least a few weeks for the result.
How to stay verified on YouTube
Congratulations! If your Youtube account has received the verification badge. But, hey, that's not enough! You need to retain the verified status too.
Here are five things you can do to retain the verified status
Stick to the terms and conditions
Read YouTube's terms and community guidelines and stick to them. Even if you have verified status, youtube can and will take it away if you violate the terms and conditions.
Refrain from changing the channel's name
You get the YouTube verified status for a particular channel name. If you change it, you lose the status too. But you can re-apply with the new name. However, to avoid going through the ordeal for the second time, finalize your channel's name before applying.
How to improve your YouTube verification chances?
Focus on quality
Just filling out the form or getting a confirmation email from YouTube doesn't guarantee that you will get the 'checkmark'. If you are impersonating a brand or stealing content from other accounts, there is a high chance of not receiving the grey or black tickmark.
So, make it a point to create high-quality authentic videos that will attract more views. This doesn't mean you need to post every day. If you feel comfortable posting 2-3 videos a week, that's just fine. But ensure you use good quality equipment, script your videos well, and create appealing videos that your viewers will like. You can explore several ideas for your video content.
Be authentic
Tell your audience what exactly you or your organization does. Avoid any unethical practices and strictly adhere to YouTube's guidelines. Remember being authentic and relevant to your audience is the key.
Engage with your audience
One of the best ways to build trust with your online community is to engage with them. Replying to comments goes a long way to show authenticity, which adds to your credibility. When your audience sees that you care, it will encourage them to subscribe to your channel, which will help you to grow your list of subscribers.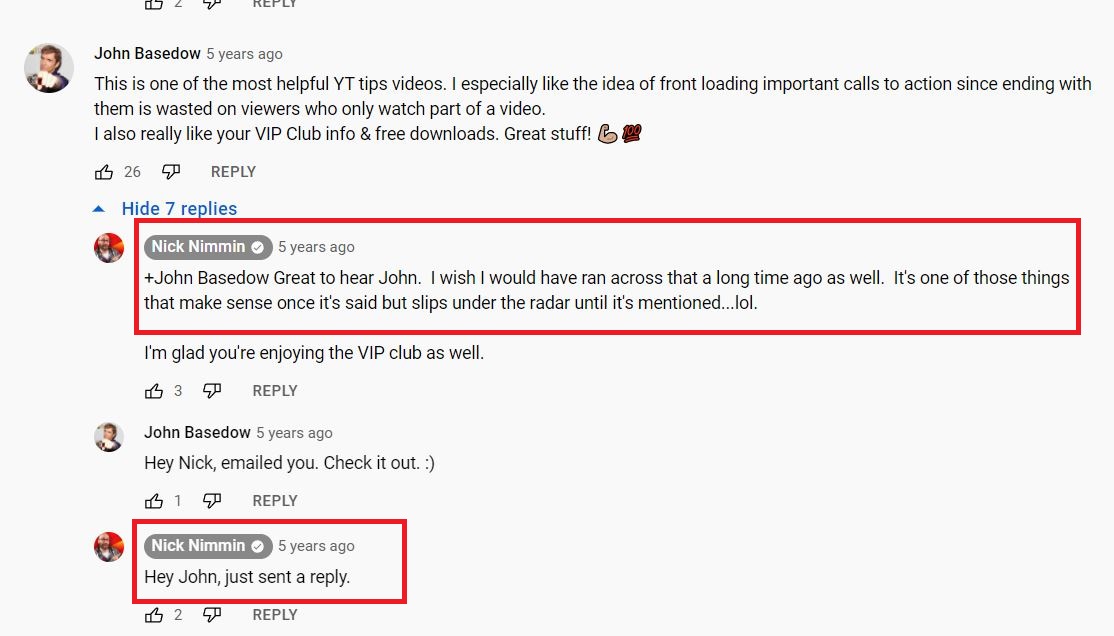 Summing up
That cool grey checkmark next to your YouTube channel thumbnail is a BIG social proof. It establishes your credibility and helps your audience to trust you. Remember being authentic and creating impeccable content consistently is the key. If you're just getting started, try out Simplified's YT thumbnail creator, video editor, intro, and outro makers, YT title-generator, YT description to level up your YouTube game.
Save  Time and Start Designing for Youtube in Seconds
Enhance your YouTube videos with dynamic templates and AI copywriting for ads, channel art, intros & outros, and thumbnails. The best free design tool on the web is yours for the taking.