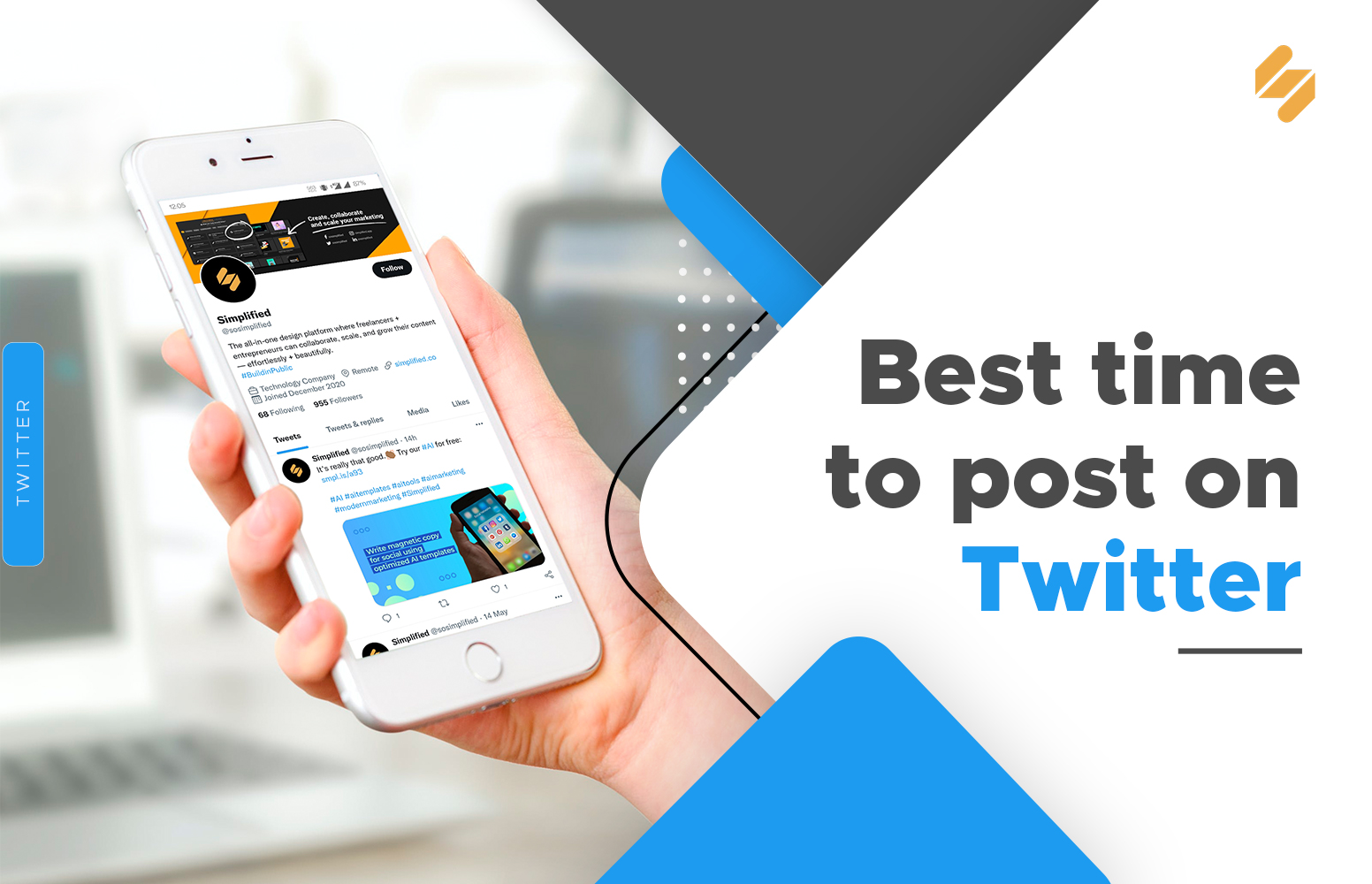 Social media has allowed many brands to take their business strategies to the next level. It's all about coming up with quality content, knowing your target audience, and posting at the right time.
Out of these three, it seems as though posting at the right time is the hardest challenge for social media managers. It's obvious that the best time to post on Twitter is when most of your followers are online, but figuring out when your audience is most likely to engage with your posts (by retweeting, for example) is not an easy task.
But, worry not! In this blog, we've put together lots of goodies for you, such as info on the best days to post on Twitter, how to schedule tweets and how to increase Twitter engagement for your business.
When is the Best Time to Post on Twitter?
On Twitter, it's easy to post strings of tweets in small bits of 280 characters or fewer. But, how exactly do you know the best time to post for your audience to see? Let's find out:
Tuesday: 9 AM – 12 PM
Wednesday: 9 AM – 3 PM
Thursday: 9 AM – 11 AM
Friday: 9 AM -11 AM
Note that these are general statistics, and you may have to try out and test each one to figure out which one works best for your business!
Tips on How to Increase Twitter Engagement
Twitter engagement deals with how users interact with your brand on Twitter. It includes Twitter metrics like retweets, likes, replies, link clicks, replies, follows, video views, mentions, etc.
If you want to improve the rate at which your audience engages with your posts, you're in the right place. The most important tip is to get your timing right, which is why we told you the best times to post. Here are a few more tips we hope will help you!
1. Quality over quantity
Though it's good, it's not enough to post frequently on Twitter. You have to ensure that your posts contain content that people will want to read. To start, you can try out different content categories. Then, look at your Twitter Analytics to find out which category your audience engages more with so you can publish more of it.
2. Be engaging!
Another way to increase Twitter engagement is by engaging with your audience as well. You can retweet or comment on their posts, and this will drive them to want to check out your content as well.
3. #UseHashtags
See what we did there? But on a more serious note, hashtags are very crucial because they arrange your tweets and make them easier to find by the right people. Even Twitter has said using hashtags will increase engagement by 16% on average.
4. Add Visual Content
Just like on other social media platforms, photos and videos tend to get more visibility. Tweets that contain visual content tend to be more appealing, as viewers are likely to pause and enjoy watching a picture or video. Also, this strategy will help you to reinforce your brand message to the audience.
How to Schedule Tweets with Simplified
There's no such thing as overposting on Twitter, as tweets are often fleeting. However, if you want your posting times to be more organized, you should use a social media scheduler.
The One Free App To Design, Write, Edit videos, and Publish Content. Built For Teams.
Promote your business with the best social media tool and scheduler on the web. Customize content for posts, upload images or videos, write descriptions, and auto-post to Twitter in minutes.