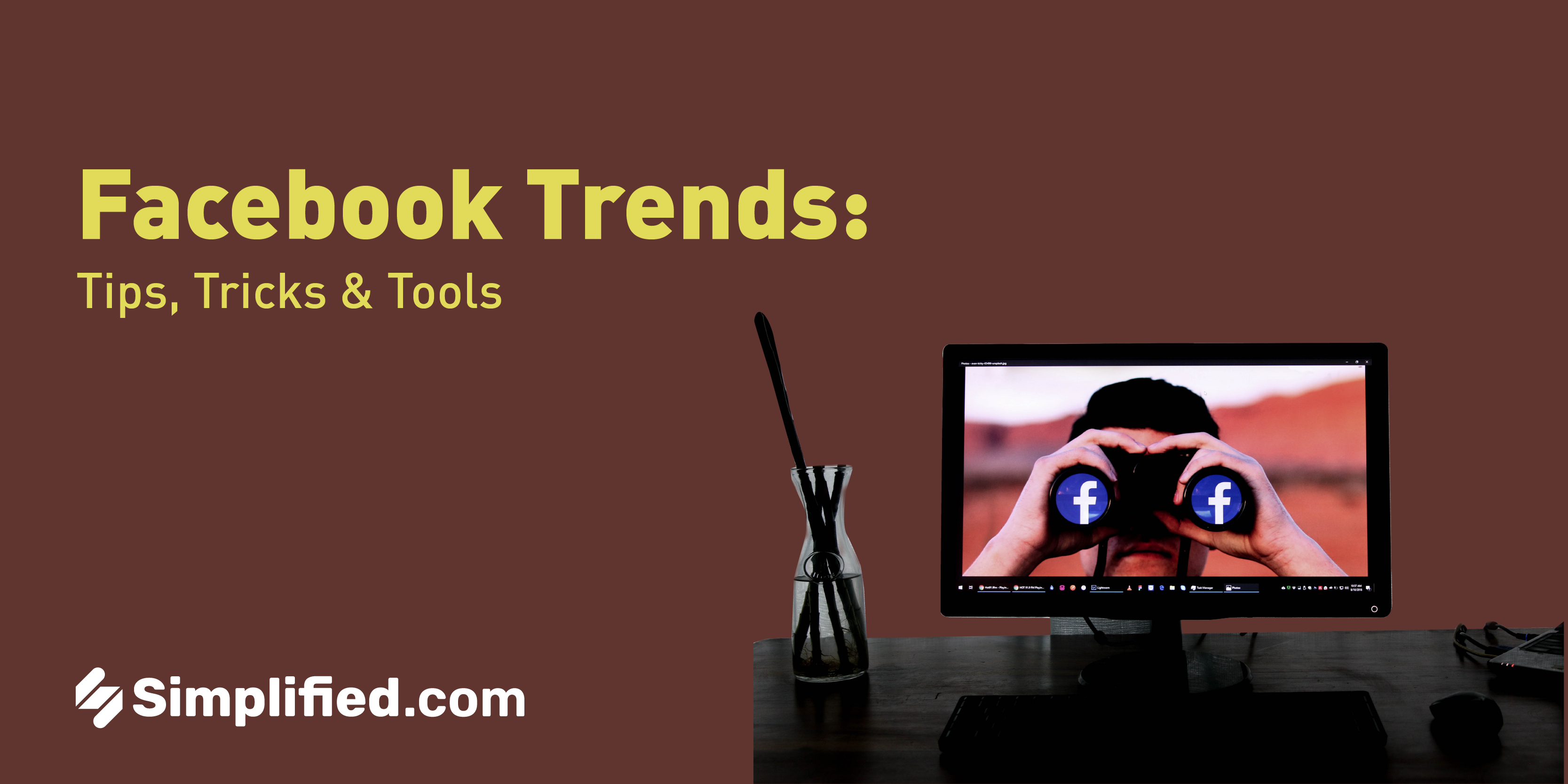 Facebook is the third most visited website in the world, second only to Google and YouTube. It isn't new for brands and companies to get involved with the latest Facebook trends, so what can we expect for 2023?
Plus, with Facebook's new Meta, it can be a bit confusing especially if you're not familiar with it! So, in this guide we'll answer your burning questions about Meta, and explore the 12 hottest Facebook trends in 2023!
The Facebook Meta 101: What is it?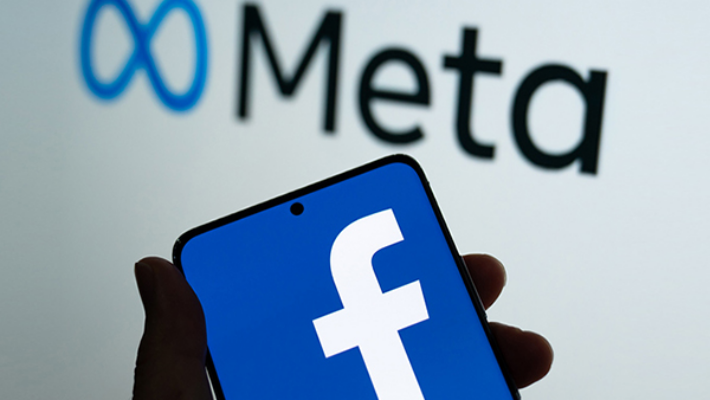 Facebook's Meta focuses on how new technologies connect people. It's a world created to envision a new future of social interaction.
The Facebook Metaverse is about sharing virtual experiences in an instant and connecting with other people without a hitch. Think of it as how we're now able to easily talk to another person even if they're on the other side of the world.
Zuckerberg's company has ditched its old name, Facebook, for a new one. The new name reflects the company's growing ambitions beyond social media. Facebook, now known as Meta, has adopted the new moniker to describe its vision for working and playing in a virtual world.
"In our DNA, we are a company that builds technology to connect people, and the metaverse is the next frontier, just like social networking was when we got started." – Meta CEO, Mark Zuckerbergon CNBC.
Let's dive in to explore the new world of the Facebook Meta!
12 Hottest Facebook Trends for 2023
With the introduction of new features and redesigns, here's what to expect from Facebook trends in 2023:
1. Facebook Trends for Research – Filter by Country and Category
Facebook IQ is a helpful resource if you're looking for what your audience is talking about. It's even more helpful to know which products and services they're interested in. For this reason, Facebook has compiled a list of trending conversations across the world by tapping into different countries' data.
You can also discover where and what matters to your customers based on 4 categories:
Education and Action
Lifestyle
Technology
Leisure
For a comprehensive review of Facebook IQ's reports, visit their insights page here.
2. Facebook Trends From the Future – Augmented Reality Ads
Now, users no longer need a headset to experience augmented reality (AR). With that, Facebook now offers AR within ads. But, only a few brands have access to this feature and is expected to be fully available for everyone this year.
With augmented reality ads, users can fully interact and engage with the brand's products. Hyundai used an AR ad to promote their N range vehicles with a "Try On" filter where users can try out the vehicle through their mobile device.
Facebook Meta also has its own AR studio called the Meta Spark Studio. Here you can:
Try creating interactive Facebook ads so that your customers can test-drive your products virtually.
Build branded filters for Instagram and Facebook stories.
Create your brand's AR ad.
If you're new to the world of video marketing, Simplified has plenty of resources where you can learn at the click of a button !
3. Evergreen Facebook Trends – Hashtags
Twitter popularized hashtags as a way to discover and explore content. Since then, all social media channels have incorporated the same strategy, including Facebook. Even in 2023, hashtags are still effective when it comes to marketing.
On Facebook, hashtags sort and cluster content together, which makes it easy to find on the platform.
How can I use hashtags for Facebook marketing?
Start by categorizing your posts based on content type.
Encourage customers to use your personal brand hashtag for greater reach.
Search for similar hashtags on Facebook to discover content you can interact with.
For example, if you search for "#design," Facebook will pull data from pages, groups, and individual profiles. If you're new to the hashtag game, try out Simplified's Hashtag Generator!
Related: How To Design Facebook Ads That Get Results
4. Facebook Trends Similar to Instagram – Facebook Reels
Since Facebook acquired Instagram, it's become increasingly useful to upload the same content to Facebook through your Instagram account. And this goes the same with Facebook Reels.
Facebook Reels was released in 2022 and is 60 seconds long in a vertical format. You can also monetize your Reels as long as you're eligible.
There are many insider hacks when creating fresh content for Facebook Reels for your business:
Create stunning visuals that show your brand's personality through gifs, stickers, and more.
Make your video relatable and trendy. People should relate to your content!
Tell a story with your Reels. Keep your audience interested.
For more helpful insights, you can use Simplified's ultimate guide on Facebook Stories for your brand.
5. Facebook Trends for Community Building – Groups
Community building is important for marketing, and one way to do it is by participating in or hosting Facebook groups. These groups can be invite-only or open to everyone!
How can I use groups for Facebook marketing?
Share tips and tricks for using your brand's products.
Become a thought leader in your industry and build brand awareness.
Gather a following of loyal customers.
According to Facebook, one of the new features for 2023 is being able to post Reels in groups. Group members could soon post and share Reels directly to groups.
6. Facebook Trends for Customer Satisfaction – Click-to-Message Ads
In 2022, chatbots were the trend. This 2023, Facebook has click-to-message ads where users who click on your ads are directly into a conversation with your brand on Messenger.
This way, it's easier to reach people on the app and immediately start a conversation. You also have the option to direct users to Instagram or WhatsApp.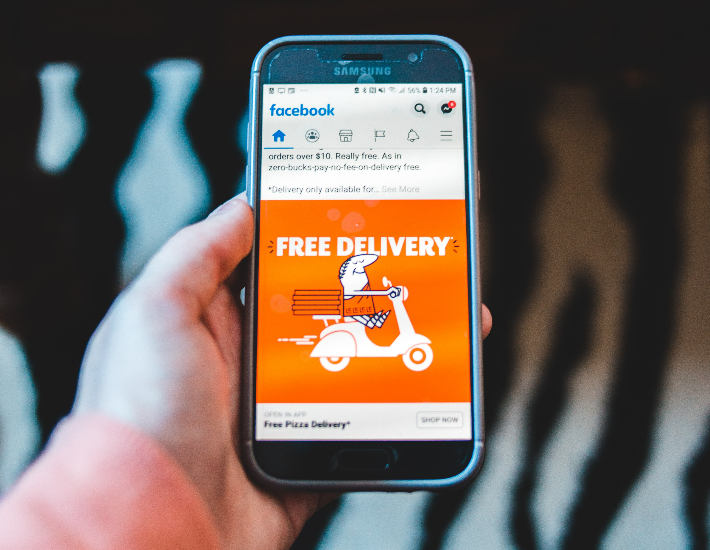 Benefits of using click-to-message ads:
You can collect more leads for your business via Messenger.
This shows ads that people are more likely to engage and converse within Messenger.
7. Facebook Trends for Boosting Sales – Video Ads
2023 is the year of short-form or TikTok-like videos, so make sure to use video ads in your next marketing campaign. You can create Facebook Reels, but if you really want to maximize the platform, use video ads.
There are a lot of possibilities with video ads! But in-stream video ads are perfect for 2023. It's a kind of video ad that plays in the videos that people watch. It can be viewed from the News Feed and Facebook Watch, making the ad more visible and engaging.
Tips for video ads:
The ad can be from 5 seconds to 10 minutes long, but the optimal length is 15 seconds to keep your audience engaged.
Make a slideshow with only photos and text. Remember, telling a story is important to grab your audience's attention.
Boost your post to reach more people.
Make sure to remain consistent in your brand tone and voice across all kinds of Facebook marketing collateral.
Don't know where to start? With Simplified, you can design and create your own graphics, edit videos, use premium templates, and let AI write engaging copy for your brand.
Related: A Beginner's Complete Guide To Facebook Ads Primary Text 2023
8. Facebook Trends for Compelling Content – Content Creators
Content creators aren't only famous on Instagram, but also on Facebook. When promoting your brand, partnering with famous content creators that have the same vision as you is a great strategy.
Having a content creator advertise your product also shows trust and reliability in your brand. This 2023, it's essential for brands to build a connection with their customers, and having an influencer push for their products does exactly that.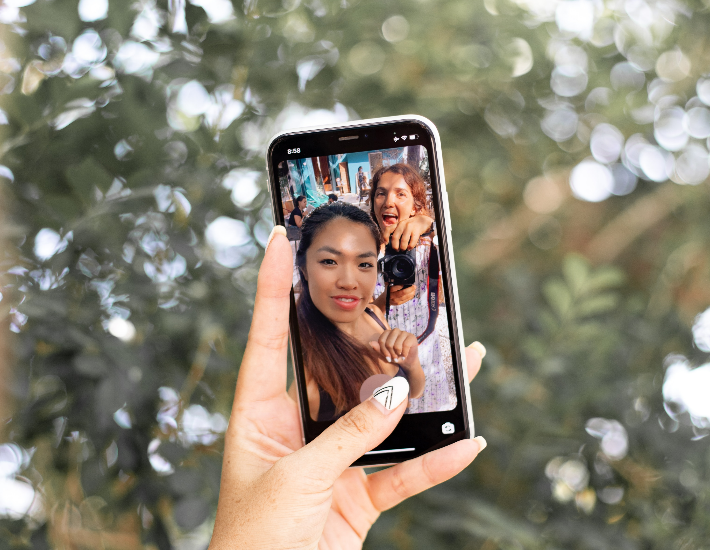 This is especially true for businesses offering services rather than products. Potential customers want to know that the service being paid for is worth their time. So, make sure to scout for content creators that align with your business and maximize influencer marketing this 2023.
9. Facebook Trends for Personal Visuals – User-Generated Content
User-generated content (UGC) is when a user engages with a brand on social media by showing off its products, and the user,in turn, gets boosted by the brand.
UGC is an effective form of engagement because it's a two-way street. Those who post UGC get more eyes drawn to their content, and the brand gains a higher reputation in the eyes of the poster's followers.
For example, Charlotte Tilbury promotes their new makeup line by encouraging their customers to post videos on how they use it with the hashtag '#QUICKANDEASY'. They even have the videos posted on their website!
UGC is one of the most popular and effective social media marketing strategies there is, so expect it to stick around for years to come.
10. Facebook Trends for Buying Products – Advantage+
Any business that sells products online can create a shop on both Facebook and Instagram. You have the opportunity to show off your products and sell them without leaving Facebook! Pretty neat, right?
That's why Meta recently launched Advantage+ Shopping ads which allow brands to create and perform better campaigns in the app.
It's AI-powered, so all you have to do is select the campaign date, input your budget, upload your ad, and the AI will do the work for you.
11. Facebook Trends for Engagement – Avatar Integration
Facebook Avatars aren't new, but it's smart to use them for marketing this 2023 ! They're like Bitmoji characters and are customizable.
Using Facebook Avatars for your next marketing campaign is great for creativity. You can show a range of emotions and expressions with a unique look that represents your business.
For example, Steve Madden's Facebook ad featured Avatars wearing their clothing. This way, it gives your users the ability to create their own look using their products.
Having Facebook Avatars in your next campaign is useful as they can be used in Messenger conversations (maybe use them for your click-to-message ads!) and can be displayed on your Facebook gaming profile.
12. Facebook Trends in the Newsfeed – Story Ads
Just like Instagram, Facebook also has its own stories which are available to view for 24 hours. By using stories, you can show exclusive content in fun ways and deliver a message to your viewers.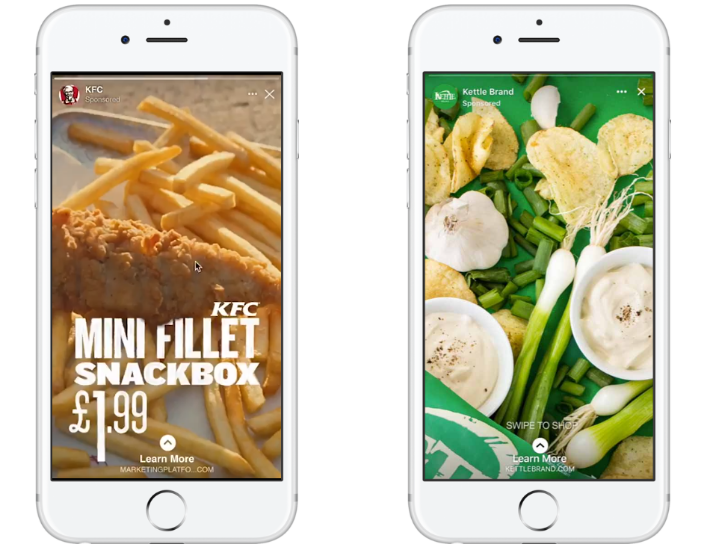 Now, story ads can increase your brand's reach and views, and generate traffic and leads since it's also shown on the News Feed.
It's also possible to add polls that users can vote in, making the ad more interactive plus it's an easy way to get your audience's sentiments on the campaign.
In Conclusion
If you've made it here, you're likely very excited to test-drive Facebook's metaverse. With all these tips and tricks, there's no doubt that you won't be able to pull off your next marketing campaign on the app this 2023! Just remember:
Make your content relatable and inspiring enough.
Stick to short-form and attention-grabbing videos or content.
Study your audience and focus on building a community.
Now you're all ready! But if you need a head start, it's best to use a tool that can help you pull off a successful marketing campaign for your business: Simplified. It's an all-in-one tool where you can create, edit, write, plan, collaborate, and publish in just one workspace!
You can easily manage your social media accounts using Simplified. Even more, it's easy to create visual content using one-click graphic design tools or even make your own images using the text-to-image generator.
For your Facebook videos, use the free video editor that's equipped with thousands of ready-made templates and a magic resize button