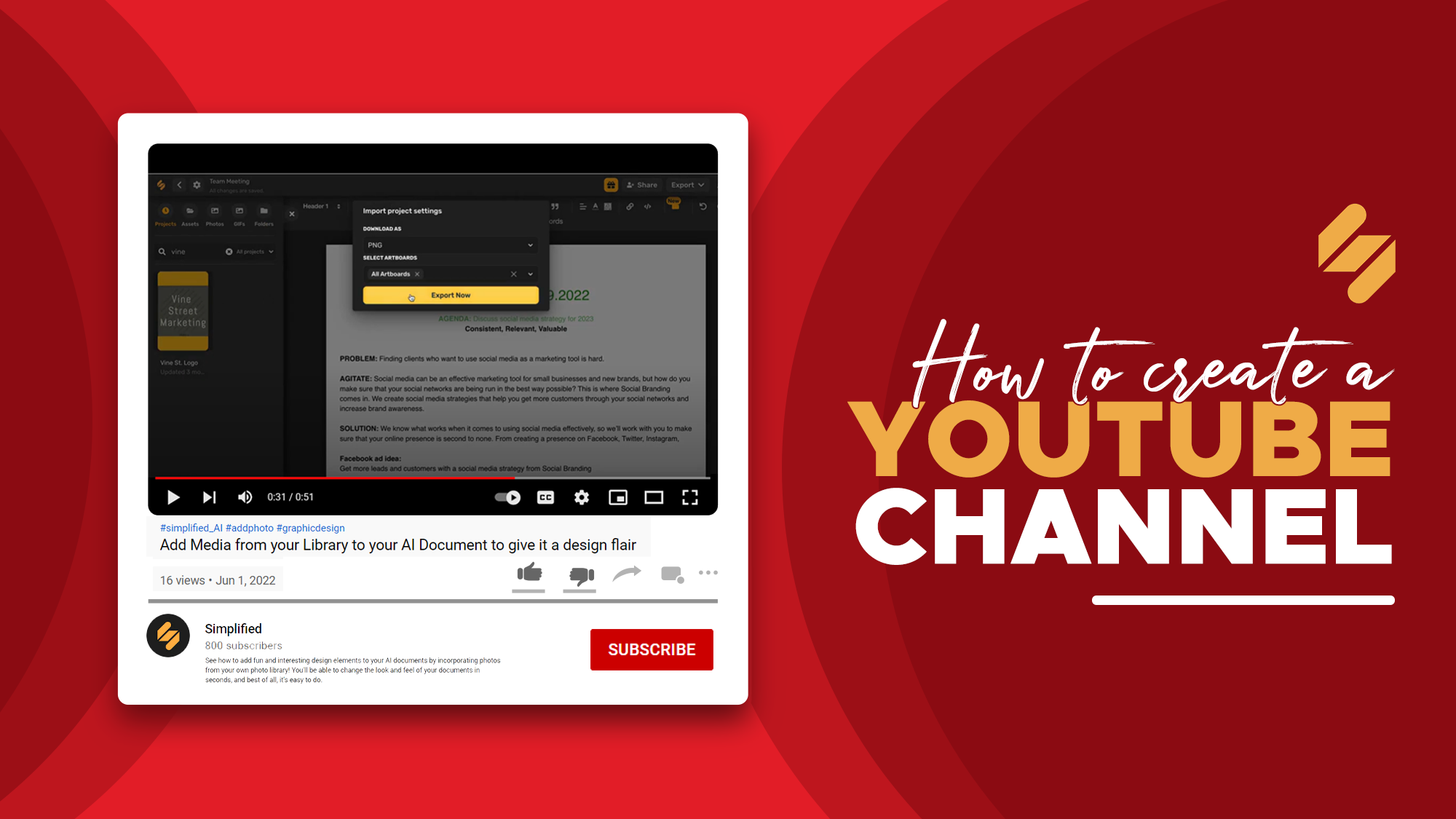 In this era of internet and social media domination, one of the most powerful tools a growing brand can wield is a YouTube channel. A well-optimized channel with high-quality videos can help you grow your network, build an audience, and establish yourself as an expert in your field. If you have been wondering how to create a new YouTube channel- you have come to the right place!
Take note that creating and growing a successful YouTube channel takes more than just throwing up some videos on the internet. There's a lot more that goes into good YouTube Channel branding.
In this blog, we will begin with the basics of how to create a YouTube channel. After this, we will look at the best ways to optimize your content and grow!
How to Create a YouTube Channel in 3 Simple Steps!
1. Create a YouTube account
You can automatically create a YouTube account once you create a Google account. However, if you want to create YouTube for business, you will have to set up a brand account. All you have to do is go to the YouTube account page and tap on "Create a Channel". That's it! Just enter the name of your brand and you are ready!
You can easily customize the page name and the appearance of the page as suitable for your brand. Share the admin access to your team members to begin new projects. The best part about the brand account is YouTube Analytics. This gives you a variety of details about the audience of your content and the trending videos. You also get a separate Google account managed under your main account which helps your brand engage with commenters. Learn how to get verified on YouTube for an extra edge.
2. Customize your YouTube Channel
Now that you know how to create a YouTube channel, you can customize it. Go through your dashboard and you will find the option of Customize Channel. There will be 3 tabs including Layout, Branding, and Basic Info.
Under Basic Info, you can enter information and keywords that will help your target audience reach you. Keywords include everything from your industry name to your channel topics. Upload a profile picture that is professional and unique. Add a channel description, and links to websites and other social media channels.
Under Branding, you can upload unique channel art and icons for a professional look. This should align with your visual branding on social media platforms.
The Layout section will be useful once you start uploading videos. It will help you organize your featured video and playlists, etc.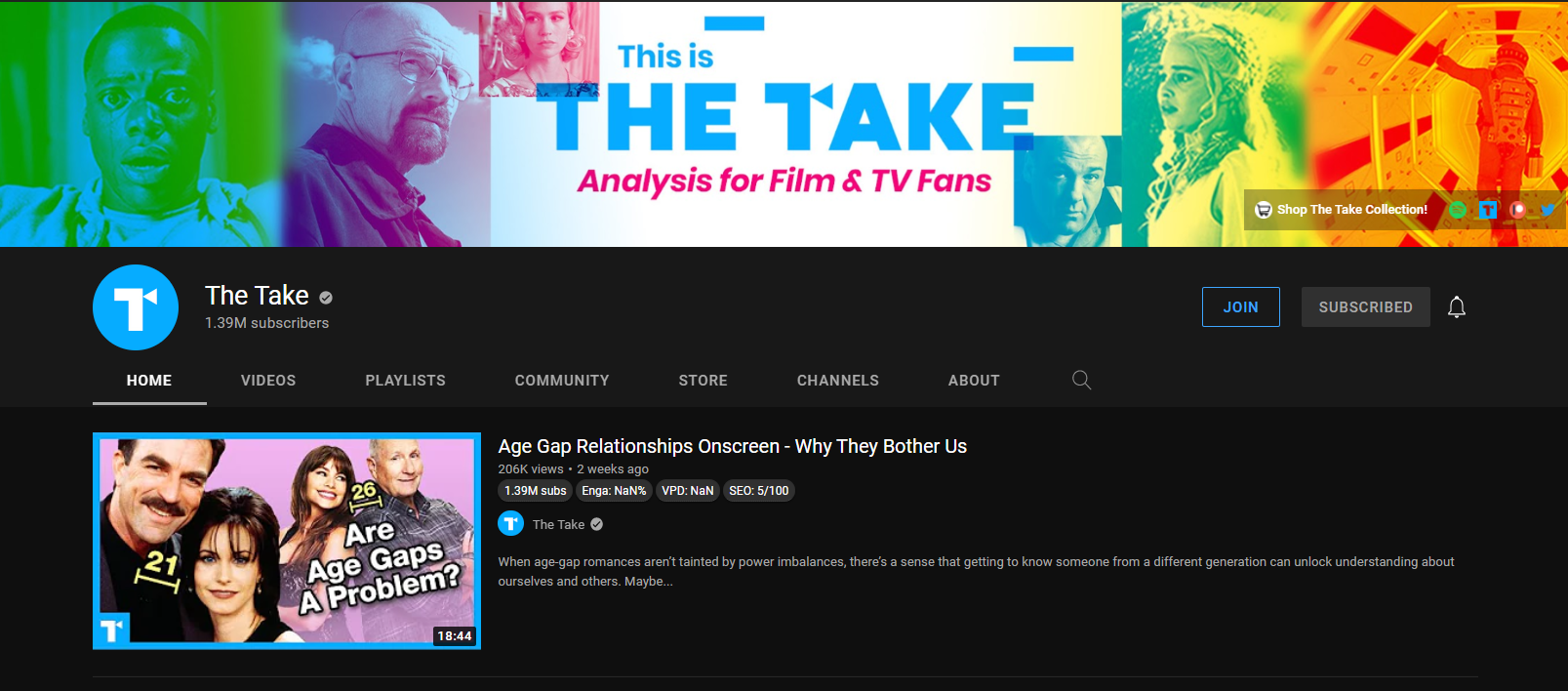 Related: How to Create YouTube Banner in Minutes: The Simplified Guide
3. Upload your First YouTube Video
Your YouTube channel is almost ready! Go ahead and upload your first video.
Click on the big Create button on the top right corner and upload your file.
Add a strong title that is concise and Google-friendly. Your YouTube titles should be relevant to your content and be able to intrigue your viewers.
Your YouTube video description is a great opportunity to place your keywords and links to other videos/websites.
If your video is lengthy, divide it into sections. This will help you create a table of contents with timestamps. Make it easier for your viewers to find what they are looking for.
Use tags in moderation, including the ones that are relevant to your content. Tags are very useful to help the YouTube algorithm understand what your content is about and accordingly push it to the right viewers.
How to set up a YouTube channel with the perfect channel art?
Your channel art goes right on top of the profile page of your brand. It helps your audience know about your brand before they start following your channel. There are many ways you can use YouTube channel art.

You can use it to convey what your content is about and how it will help your audience. You can add your logo, and your picture, along with the name of your channel with a tagline.
The channel art is also a great space to talk about important campaigns that are coming up. For example, if there's a sale or offer.
You can also highlight a particular topic or content that is currently trending in your channel.
Creating the perfect channel art can be a challenge. You must create a balance of colors and text with the right branding. Simplified is an excellent tool to ease your task. The all-in-one design tool offers a bunch of templates. Feel free to customize according to your brand visuals. You can even add your brand colors and creative fonts to make attractive channel art.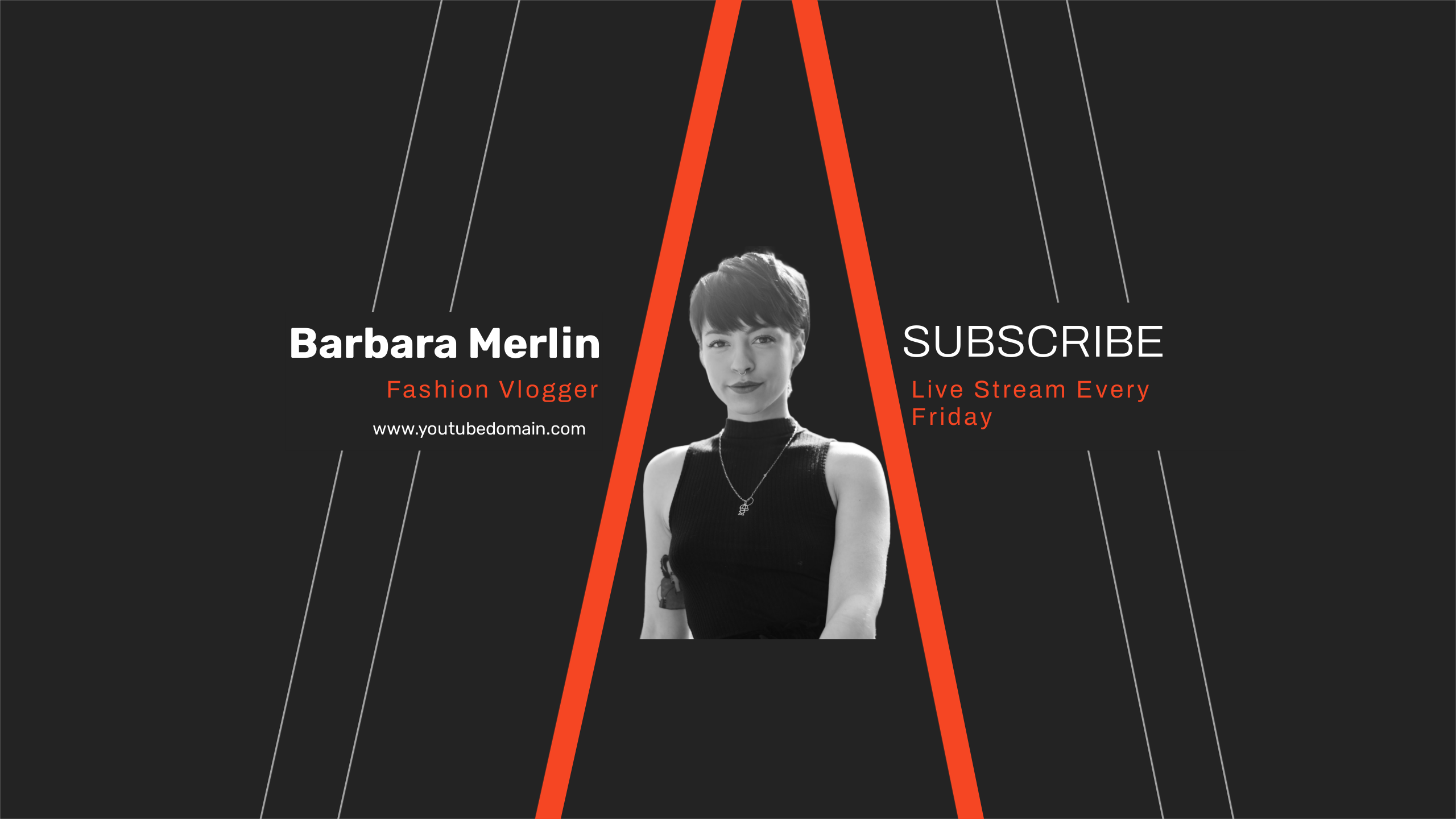 Top 5 Tips For Optimizing Your Channel
You know how to create a YouTube channel but the real task is to grow it. Here are 5 tips to help you optimize!
Unde