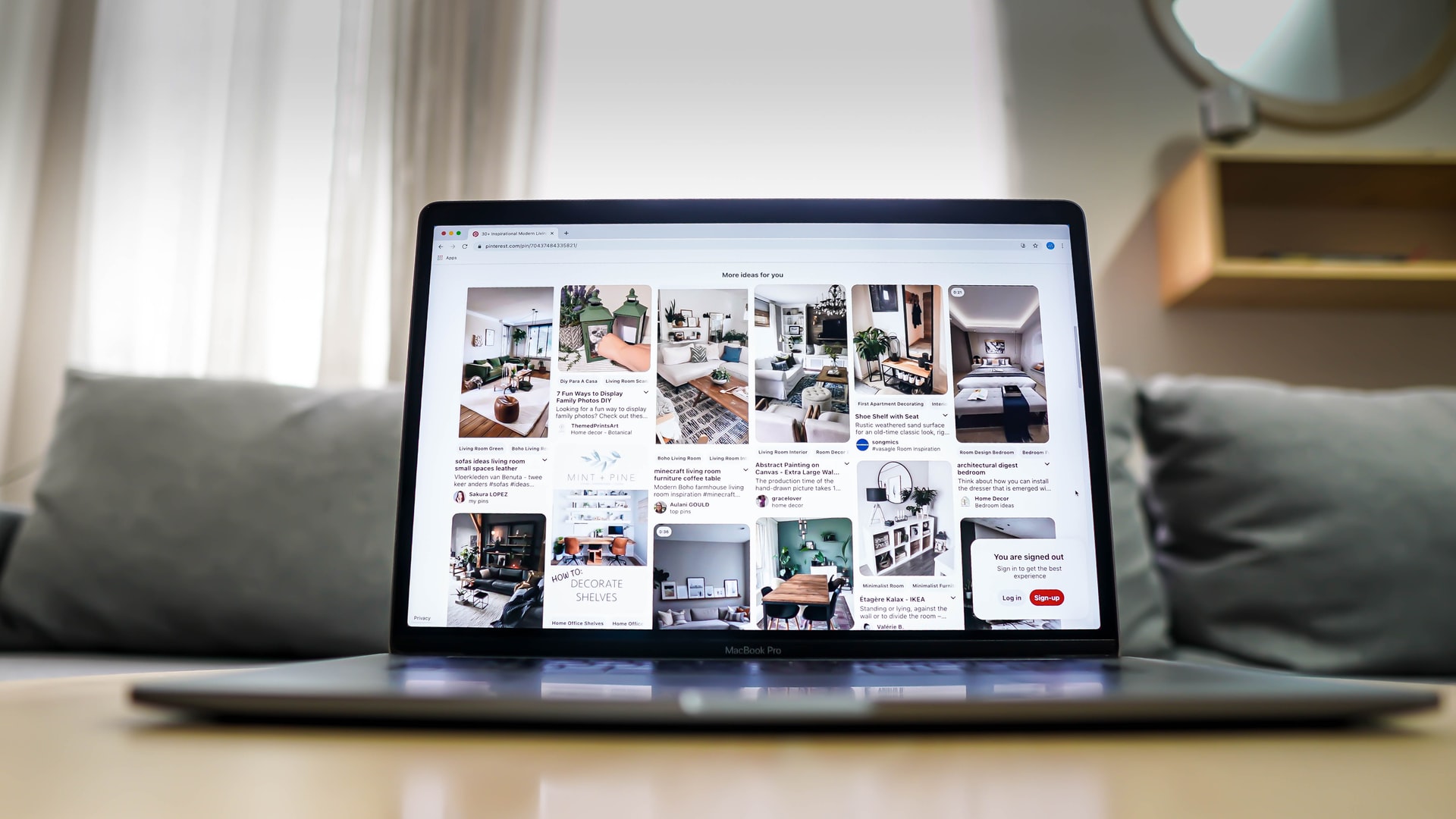 If you've ever used Pinterest, you'll know it's a wormhole you love to get lost in. It sparks ideas with its aesthetic content and lets you discover things that are truly inspirational. And with its easily accessible interface, these ideas are easy to find and even easier to share. And it's because of this that Pinterest also makes such a great marketing platform. So, if you aren't using Pinterest for business yet, but are curious about its potential to drive sales, we're here to help you out! Read on to discover the many ways to market your brand using Pinterest, including the best Pinterest image size to show off your products.
To start with, Pinterest is a great platform for budding marketers, because users come to Pinterest already looking for ideas and inspiration. So as a marketer, it's your chance to reach a new and willing audience. Because Pinterest users are so open to new ideas, they are more likely to give a new brand (yours) a chance.
You can do many things with Pinterest for your business as a part of a social media marketing strategy. However, you should keep in mind that it is not a very good standalone marketing platform. You are better off making it one part of a wider social media marketing strategy for your business. The many ways you can boost your marketing strategy using Pinterest include: reaching potential new audiences, leading them to your website or store, encouraging loyalty or brand recall, and increasing sales, if you get it right.
So, let's get you started with our top 5 tips for Pinterest marketing!
Related: Effective Tips To Boost Your Pinterest Marketing
1. Strategize!
First off, it's time to plan your board. This is the fun bit! Pick a color palette, create a mood board, draw out a strategy, and write down your business goals down, so you can work out how to achieve them using Pinterest marketing. While you're at it, it's also a good idea to make a personal Pinterest account (if you don't already have one). See how it works, and how you interact with the platform as a user, before you become a marketer. Pin posts that inspire you and see the many ways in which different brands use Pinterest for marketing. Take note of the optimum Pinterest image size and pay close attention to the kinds of user generated content that catch your eye as you're scrolling.
2. Use the recommended Pinterest image size!
Being a visual platform, the possibilities on Pinterest are endlessly creative! But to make sure you're getting the best out of the platform as part of your social media marketing strategy, make sure you're using the correct Pinterest image size, too!
To engage mobile users, include some vertical imagery on your board. A 2:3 aspect ratio would work best. Plus, make sure you use the highest quality image and video formats as recommended by Pinterest.
But also, while you're here, don't let visuals overpower your text. In the end, if you're using Pinterest as a social media marketing platform, SEO will play a vital role in getting your content noticed. Write good descriptions that include relevant keywords and ultimately lead to a landing page of your choice. Top tip: don't hesitate to use text overlays for your images if they support it!
Related: Designing Content For Social Media In 3 Simple Steps!
3. Mix it up & try different formats
Once you have learned all the Pinterest image size rules, you can then play around, bending some a little. When you're done exploring the recommended formats and sizes for images and videos on Pinterest, step out of your comfort zone and experiment with formats you think would look good. The beauty of social media marketing is, you can create whatever you like! Try your hand at making videos, creative images, GIFs, and animations. In short, explore, explore, and explore some more!
4. Full circle social media marketing
As we said before, you can't rely solely on Pinterest to do your social media marketing. So, make sure you develop a 360-degree plan that includes using Pinterest to reach new customers, but also promoting your products on other social media platforms for maximum outreach.
5. Keep a Pinterest size guide handy at all times
Whether it's the Pinterest cover photo size, Pinterest banner size, Pinterest board cover size, or Pinterest profile image size you need to know, keep a Pinterest image size guide handy at all times. This way, you'll always know you're always using the recommended sizes for images on Pinterest.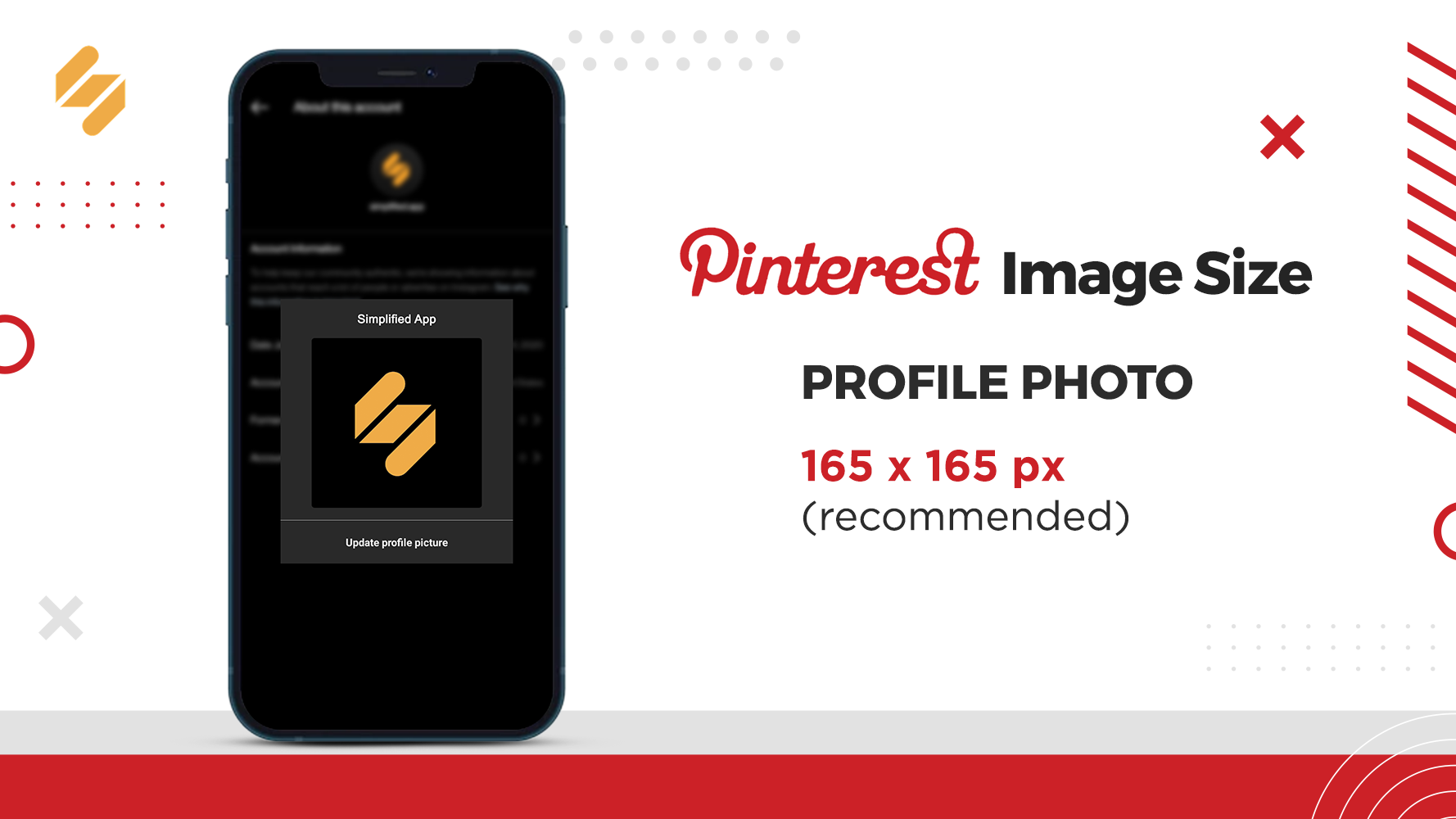 Related: Social Media Management For The Internet Rookie
Pinterest Pins
Standard Pins 2:3
Square Pins 1:1
Long Pins 1:2.1
Infographic Pins 1:3
Carousel Pins 2:3 or 1:1
Collections Pins: 2:3 for first image, 1:1 for additional
Story Pins: 9:16
Pinterest Video Pins
Standard Video Pins 2:3
Square Video Pins 1:1
Vertical Video Pins (Portraits) 9:16
Long Video Pins 1:2
Pinterest Board Sizing
A Pinterest board cover should be about 600 × 600px with an aspect ratio of 1:1. The higher the resolution the better, as these images will appear larger on desktop and mobile than a regular Pin.
Pinterest Standard Pin Sizes & Dimensions
The ideal Pinterest image size is 1000 x 1500px with an aspect ratio of 2:3.
Photo sizes should be a minimum of 600 x 900px.
But don't worry if you think you're never going to be able to remember all of this. We've got a very simple solution!
Get started with your Pinterest marketing now using free templates preset to the recommended size on Simplified!
One Free app to design, collaborate, and scale your work – try Simplified today