TikTok is a young platform being used for video content, in addition to Facebook and Instagram, and Youtube. According to statistics, 60% of TikTok users are between the ages of 16 and 24. As a business or as a marketer with a younger target audience, it's a great idea to have a TikTok content scheduler to help you with your marketing efforts. In this blog, we've listed down 6 free TikTok schedulers tools that you can use to help you save time and get on top of your marketing strategy.
How to schedule TikTok posts
Connect your TikTok account to your TikTok scheduler.
Click "Create a post".
Select which TikTok account you want to use.
Upload the video you want to schedule on TikTok.
Choose the best time to post on TikTok and schedule your video content.
Some existing scheduling apps still don't have the capability to cater to TikTok. The good news is that we have listed here some of the free TikTok scheduler tools that you can already use.
1. Simplified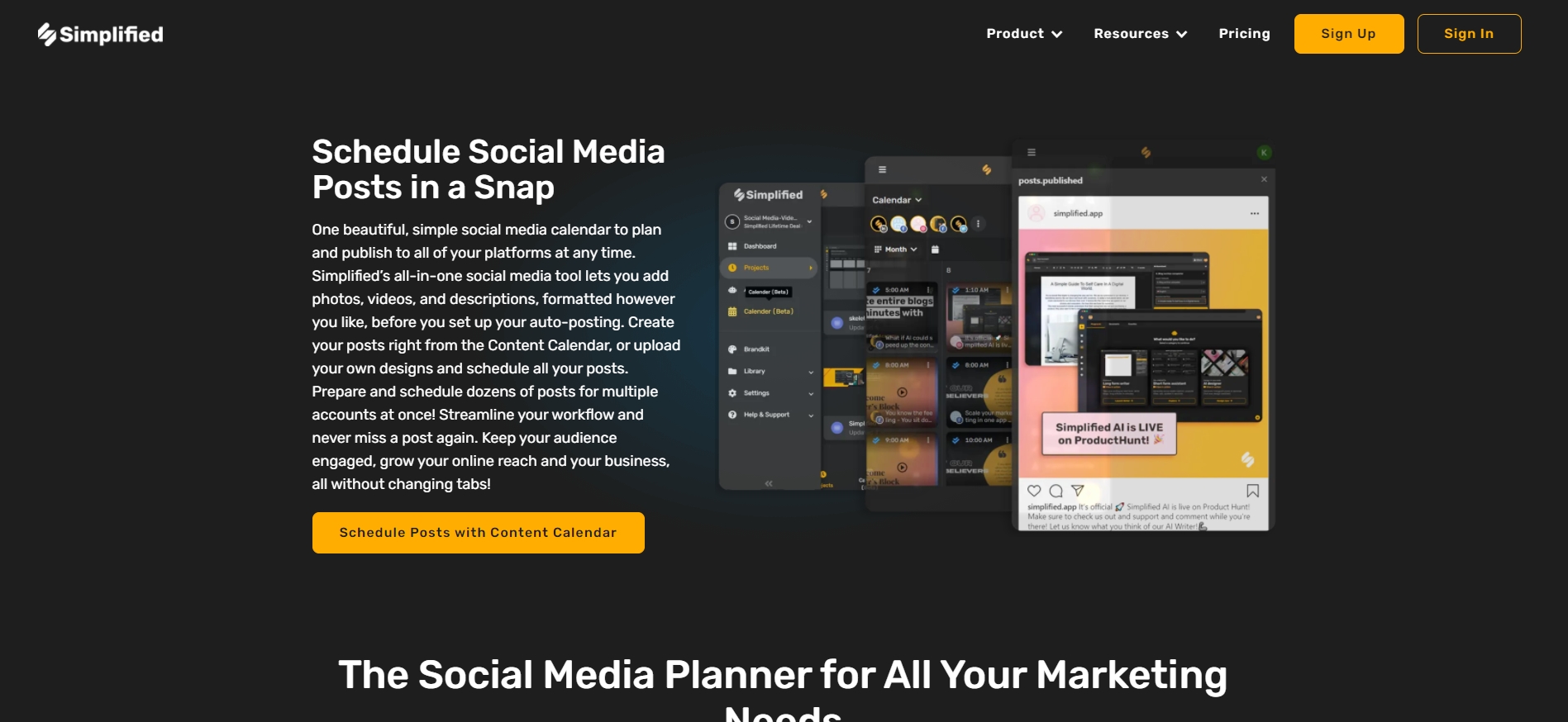 Simplified's Social Media Planner is definitely your one-stop shop for all your marketing needs. This content calendar does not only allow you to schedule ready-made content. There is no question on how to schedule TikTok posts. You can go through the whole journey of creating one from scratch and up until it has been posted.
Standout Features:
Can connect to more platforms such as Instagram business, Facebook groups or pages, LinkedIn profile or company page, Twitter, Google My Business, Pinterest, and TikTok.
Can add photos, videos, and descriptions that are formatted however you like before you set up the schedule of posting.
Creating posts from scratch right from the Content Calendar.
Uploading your own designs and scheduling all your posts.
Can schedule dozens of posts for multiple accounts at once.
Can share the package link with anyone so your clients and team members can see your posts before they're posted.
There is a "free forever" option!
Monthly Pricing:Free account to $24
2. OneUp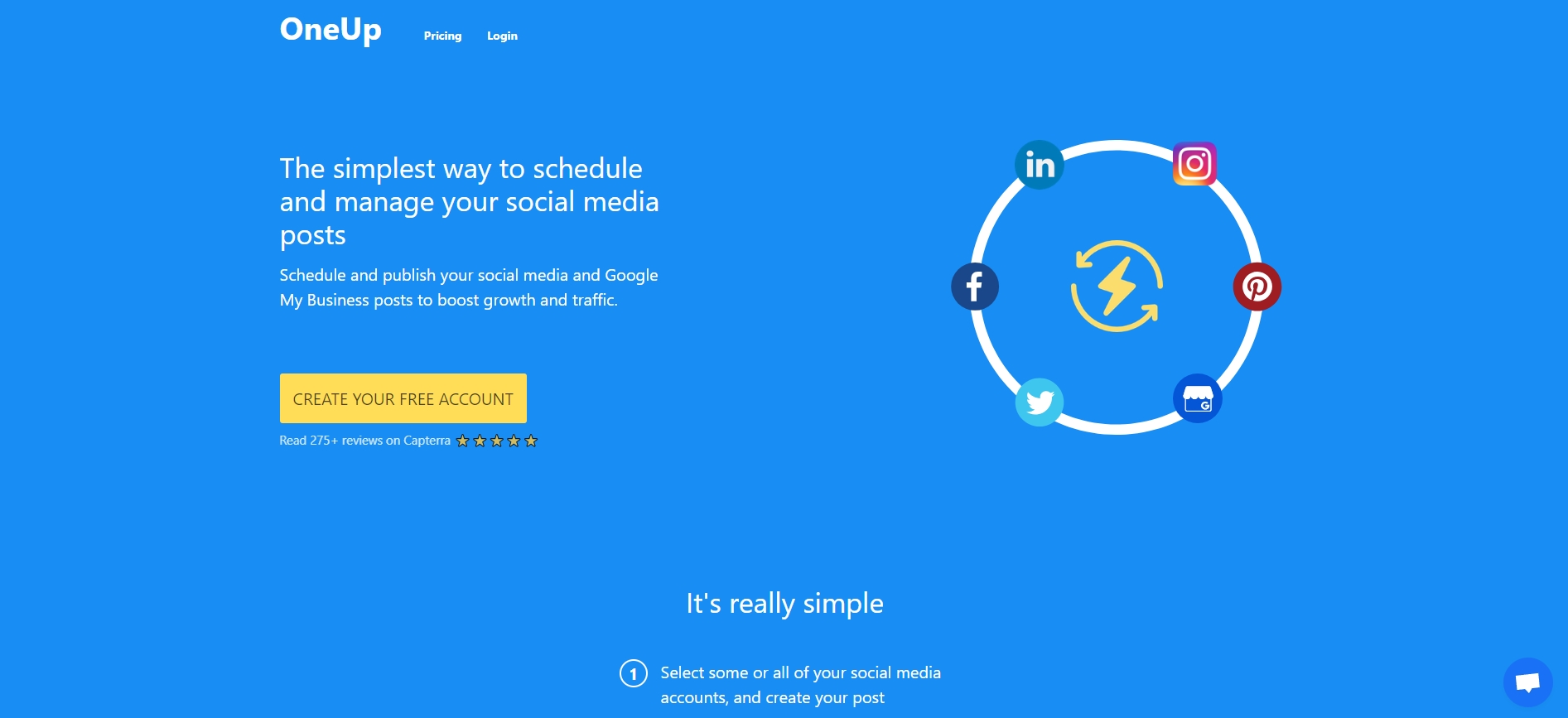 OneUp boasts of its simplest way to schedule and manage TikTok posts. You just have to connect your accounts, create a post, and choose the preferred time of publishing.
Pros
Can categorize social media accounts for multiple clients
Has an affiliate program to help you earn when you refer users
Cons
TikTok content scheduler is only available in the paid plans
Limited scheduled posts at a time
Monthly Pricing: Free account to $999
3. Loomly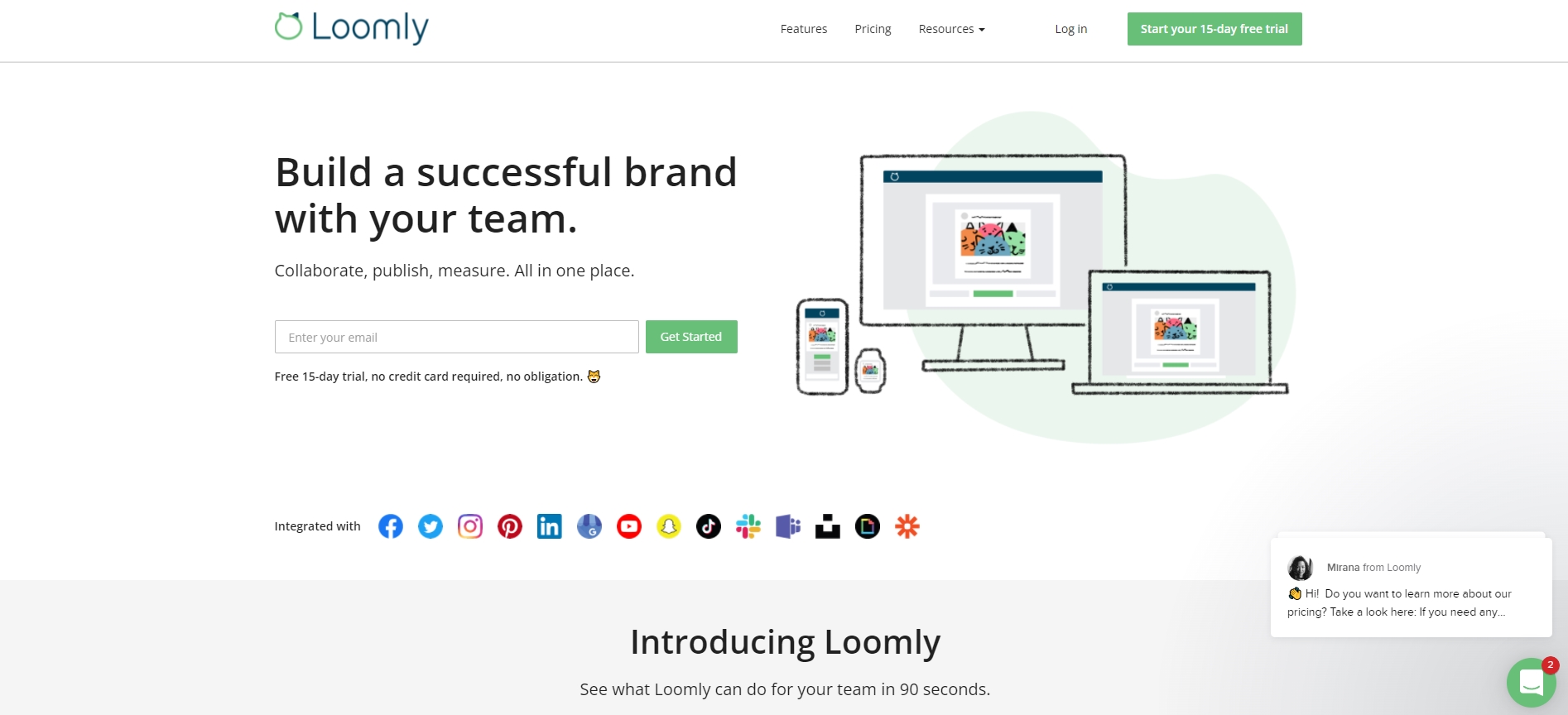 Loomly is a scheduling app that can manage all your social media content, including organic posts and ads, on one platform. Loomly helps you store, organize and use your assets in a central, intuitive Library.
Pros
Has advanced analytics
Has an approval workflow for the team and push notifications
Has a community management system for engagement purposes
Cons
Free version is only for 15 days
Pricing is a bit expensive
Monthly pricing: $35 to $359
4. SocialPilot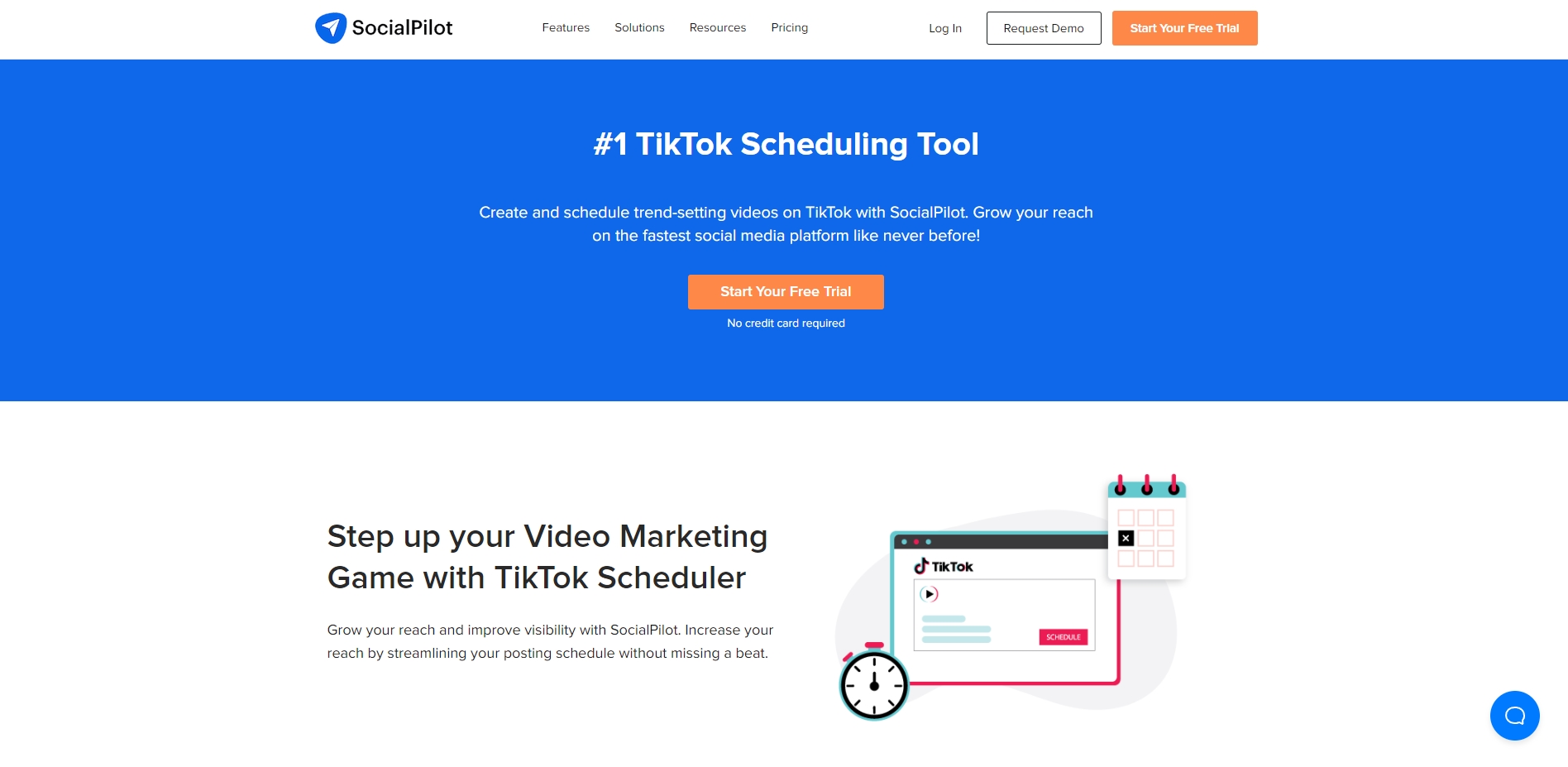 SocialPilot is a SaaS product featuring an easy-to-use social media marketing tool that helps professionals, teams, and businesses automate their social media management activities. It can schedule TikTok posts and efficiently manage content on all your profiles and company pages.
Pros
Very easy to navigate
Automatic scheduling
Great bulk posts coverage
Has Android and iOS apps
Cons
Free trial is only for 14 days
No drag-and-drop scheduling
Expensive packages but fewer features
Monthly Pricing: $50 to $150
5. Planable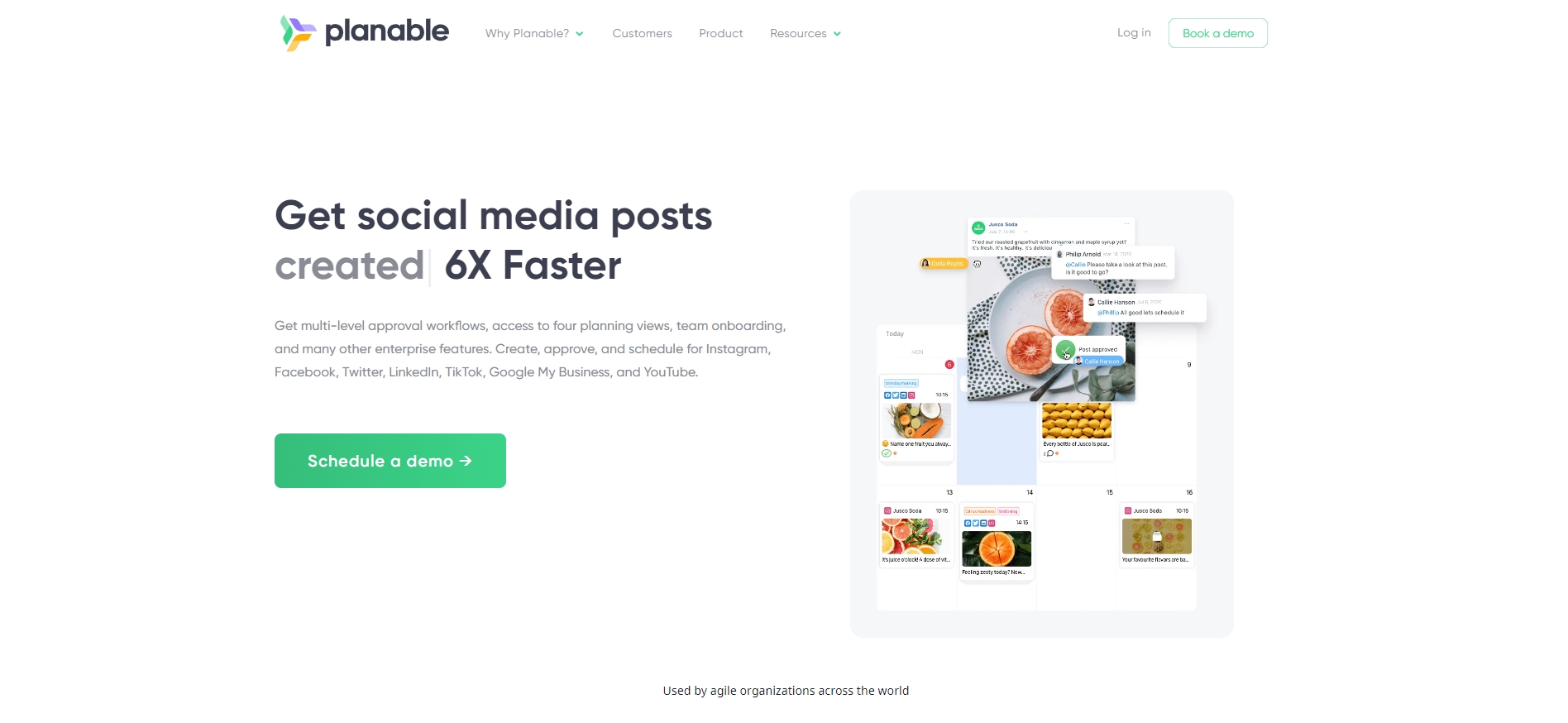 Planable is a social media management tool that's designed around the task of managing multiple social media platforms from one easily accessible dashboard.
Pros
Very easy to navigate
Has drag and drop calendar view
Collaborators can comment on the post
Cons
Free version is consumable for up to 50 posts only
No analytics and tracking
Real-time customer support is only included in the Enterprise plan
Can be difficult to customize content for every social media channel
Monthly Pricing: $9 to $29 per user
6. Later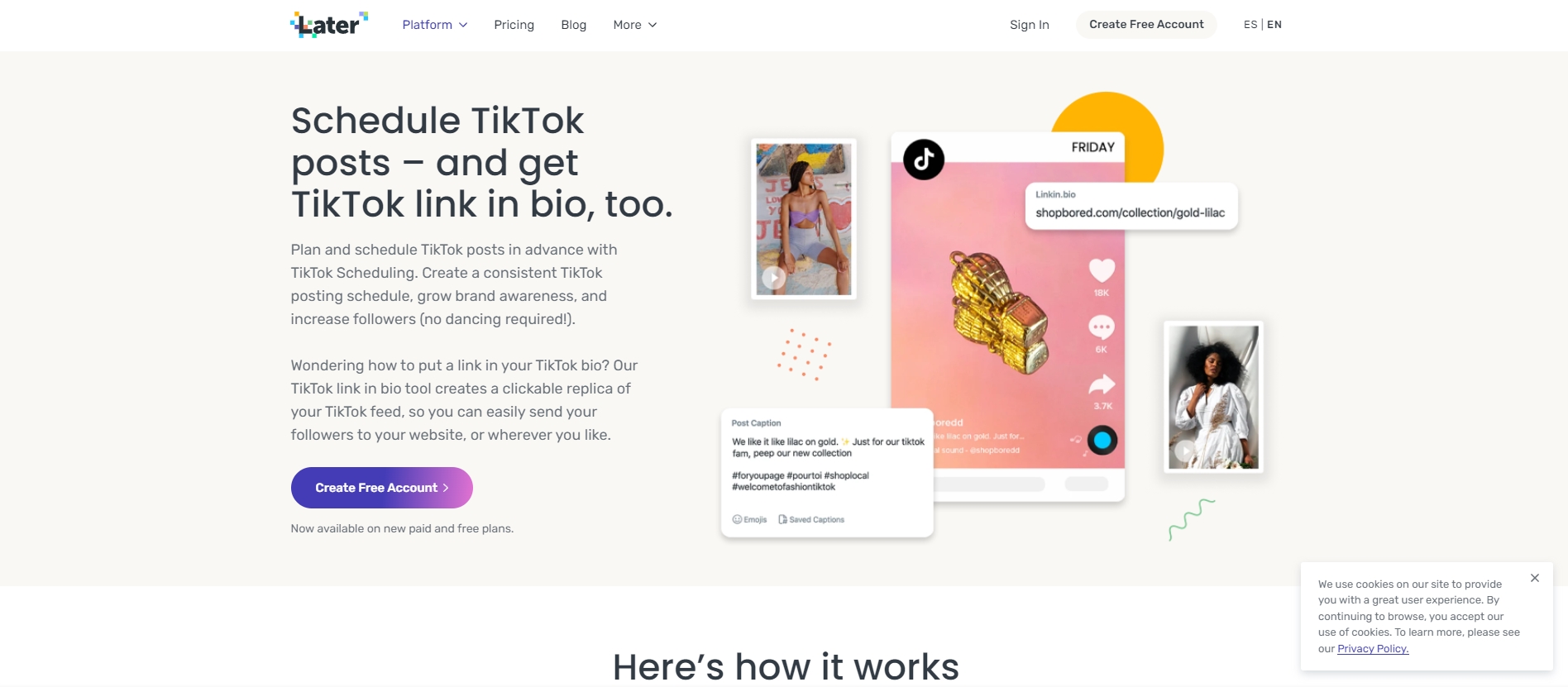 Later offers an easy-to-use TikTok scheduler with drag and drop features. You can also add captions and edit your videos on the platform. You can plan and schedule TikTok posts in advance with TikTok Scheduling.
Pros
All pricing plans have a free trial
Can cater to one account per social media channel
Has a clickable Linkin.bio landing page to add links to your TikTok posts
Cons
Limited analytics
Does not automatically resize images
Can only access posts scheduled on this platform
Monthly Pricing: Free account to $80
Final Thoughts
Because TikTok is gaining popularity globally, being able to schedule TikTok posts is so important. to streamline your influencer and marketing efforts on the platform.
Depending on your marketing needs, the best TikTok scheduler for you should be the one that has the features you need. If you can choose a platform that can manage other social media accounts such as Simplified, your job as a social media manager will be such a breeze! It is highly recommended to choose a platform like Simplified that lets you create, schedule, publish, collaborate, and monitor your performance across social media platforms.
---
Looking for the best TikTok Scheduler?
If you're looking for the best TikTok Scheduler, Simplified is the perfect tool for you. Simplified is the all-in-one software for modern marketing teams. Design, Write, Edit Videos & Publish content within seconds.