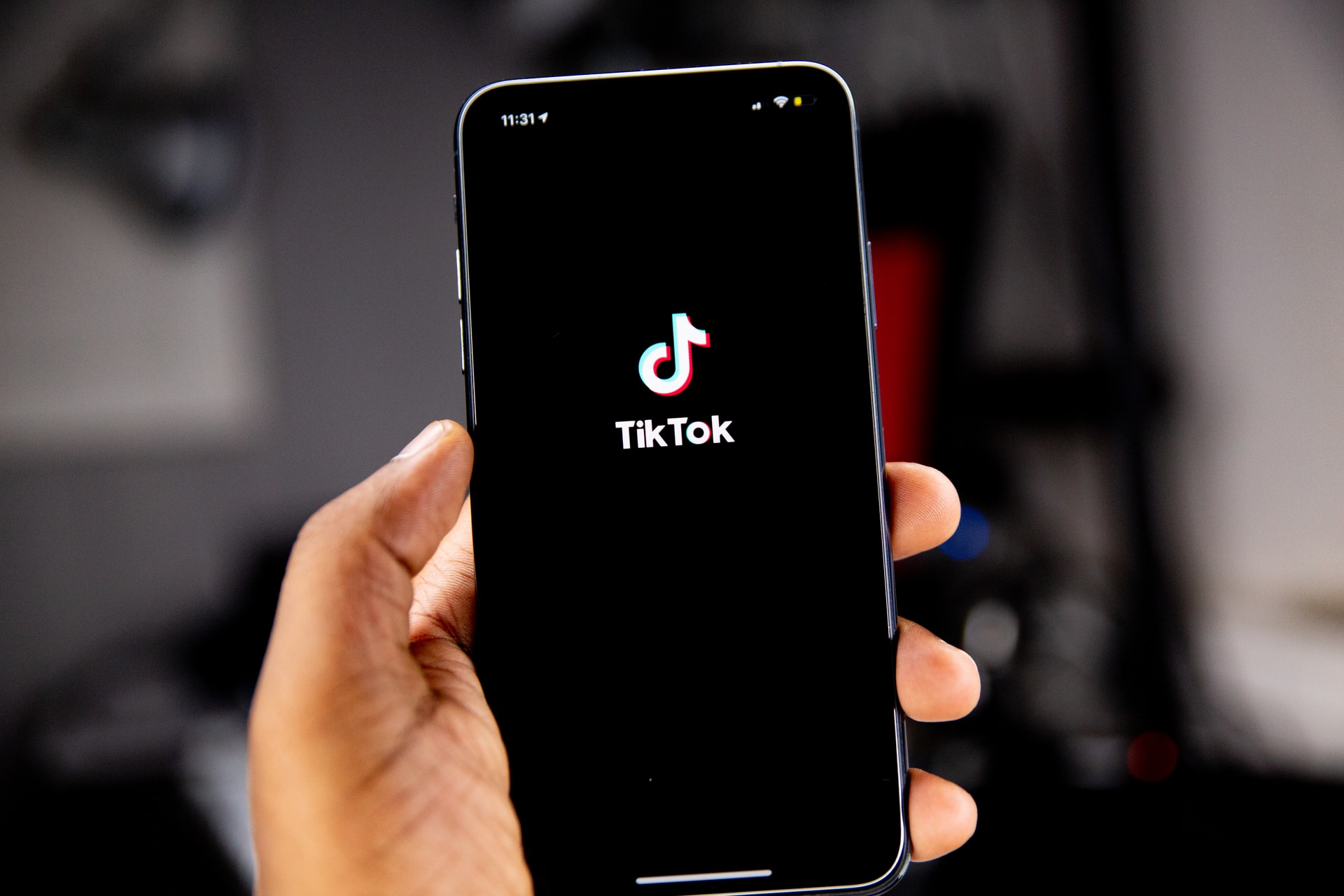 TikTok is a platform where people all over the world can find and share new trends, products and services. Therefore, selling on TikTok is a good way to get your products in front of a captivated audience. We know it may be hard to get started, so we created this guide to help you get there. Let's jump right in!
Why Sell on TikTok?
If you decide to bring your brand to TikTok or boost your social media marketing, you may achieve greater visibility with millions of new users around the world.
In addition, TikTok has a special algorithm that allows even accounts with few followers to go viral.
Another reason to sell products on TikTok is its integration with Shopify and other eCommerce platforms that make it easy for businesses and brands to sell online.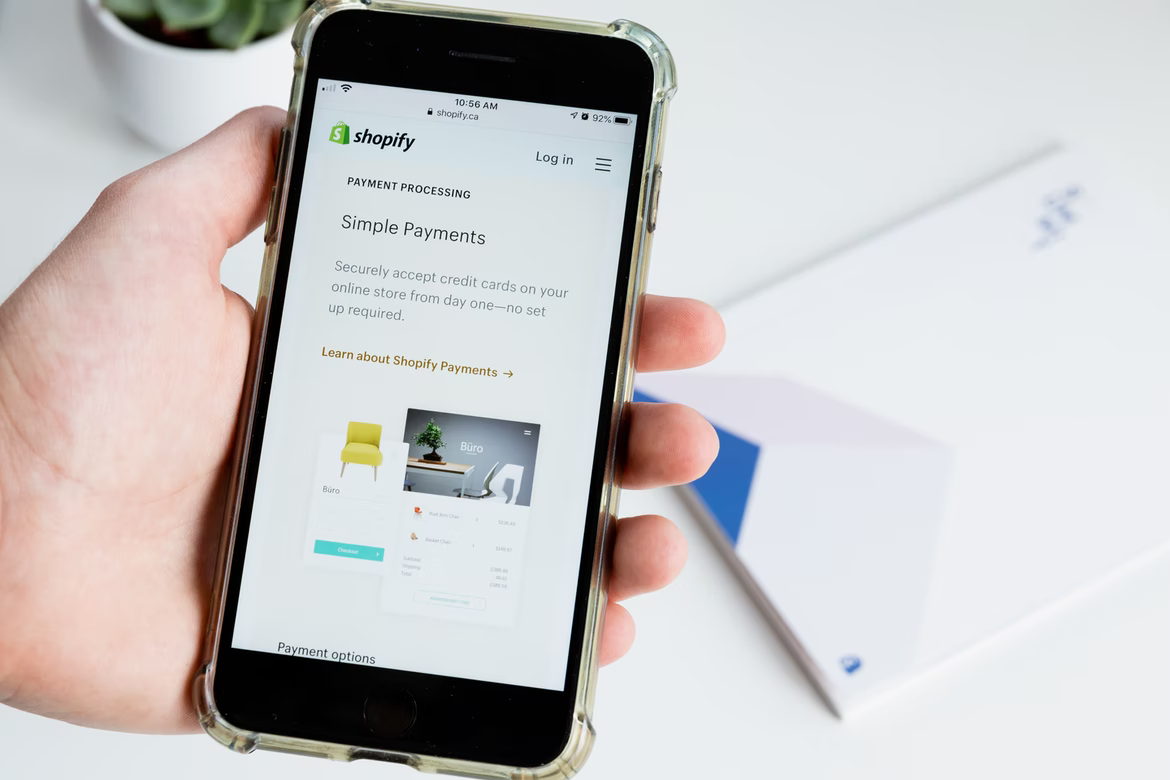 Related: TikTok For Business: How To Promote Your Brand On TikTok
Do You Need A TikTok Account For Sales?
The answer to this is a big YES! But let's explore why. If you want to expand your social media presence, consider creating a TikTok account. While it's geared toward younger users, you shouldn't ignore the platform because of that. Actually, if you don't have a TikTok channel already, then you may be passing up an opportunity to grow. There are plenty of benefits associated with using this platform.
TikTok not only has a huge audience but the users there are highly engaged and interactive.
Selling on TikTok doesn't mean you have to be a clothing brand or an electronics company to create viral content. You just have to contribute your own unique twist on trending Sounds to build brand awareness with hundreds of potential customers.
How To Set Up An Account On TikTok To Actively Sale?
The first thing you need to do before selling on TikTok is to set up your account. Here are the steps you need to take to get your account activated and get yourself going with TikTok marketing.
1. Create your account
First, you should download the TikTok app on your phone and create an account. If you have a personal TikTok account, you may want to create a second one just for your business. TikTok allows you to switch between accounts.
After you fill in your login details, you have to create a username. You should try to be consistent with your social media usernames across social media platforms so users can recognize your brand.
After your account is live, add a profile picture and connect your other social media accounts to it.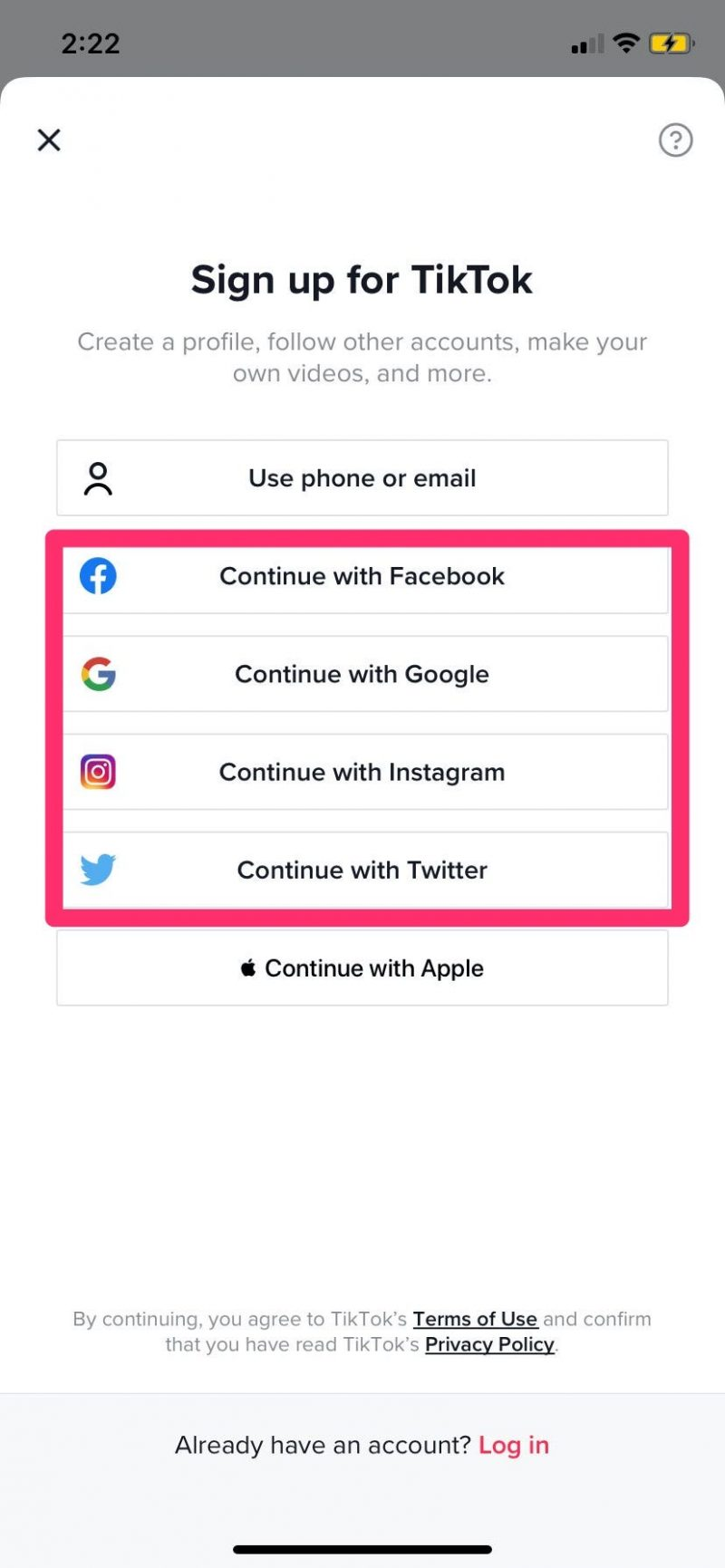 Related: Top Social Media Sites Your Business Needs Now
2. Switch to a Pro Account
If you're new to TikTok, you need to know that users have the option to use a "Personal" account and two types of "Pro" accounts which are "Business" or "Creator".
After you've created your TikTok account, it will be set to "Personal" because this is the default setting. Let's explore the different benefits of the types of accounts:
Personal: This type of account is targeted towards the daily user who is on TikTok to just watch videos.
Creator: Creators post on a daily basis and try to grow a following. The benefits of this type of account include detailed analytics about your content and being able to join the Creator Fund. This means that once you have 10,000 followers, your views will be monetized.
Business: If you choose a business account, you can't join the Creator Fund. However, you can still access business analytics. You will be allowed to add business contact information in your bio as well as access engagements and advertising solutions.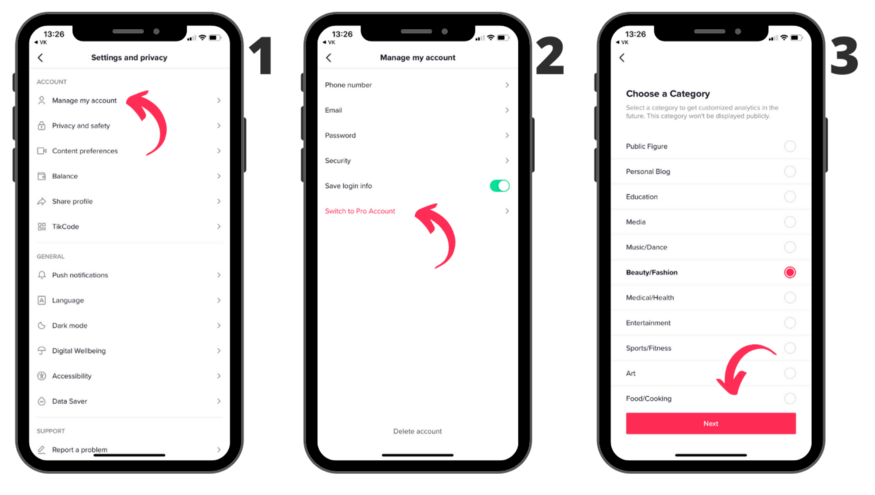 3. Describe Your Brand in Your Bio
Your TikTok bio is the first thing that people see when they click on your profile. It is important to make a good first impression by providing accurate information about your brand. In other words, describe your brand and what you do. And if you happen to be using keywords in your social media profiles, then you already know how to manage your TikTok marketing and improve your SEO.
4. Be Creative with Emojis
Emojis are a lively and eye-catching way for you to express your personality. They're also visual indicators for what you do. Use them as a handy tool to increase your sales and spark engagement.
Remember: because your target audience is people aged 16-35, you need to speak their language to grab their attention.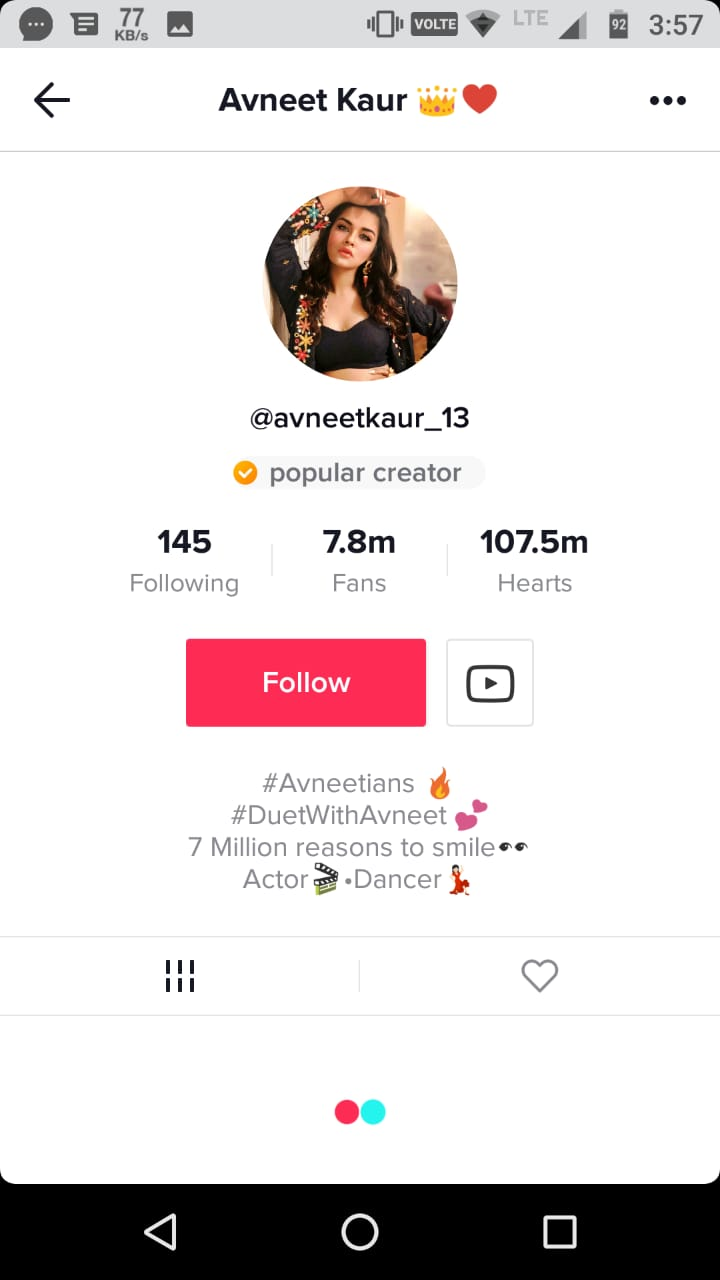 5. Add a CTA (Call-To-Action)
Your TikTok bio should lead users to the next steps you want them to take. If you add a CTA in your bio, it will tell visitors where to go, which could also increase engagement and conversation with them. For instance, you can add a CTA that will direct people to your other social media profiles, websites on which you sell TikTok products, or any other platform that will help you sell products on TikTok.
How To Sell Products on TikTok
1. Create Content
Try making fun and playful content without being too focused on sales. Keep in mind that fewer words are better when trying to keep viewers engaged with your videos. The more people see and share your content, the more TikTok's algorithm will suggest it to people.
Remember that the first few seconds of your videos should be attention-grabbing, otherwise, people will just scroll on to the next videos. Another idea is to see how other businesses are selling on TikTok by checking hashtags such as #entrepreneur and #smallbusiness.
If you are unsure how to create a TikTok video, you can use Simplified for the job. It will certainly be beneficial for your business and will provide you with ah-mazing video content!
2. Describe Your Products Accurately
A good product description can convince people to click on your CTA and hit the "BUY" button immediately. To do this, you need to have a balanced description – a combination of text and bullet points that give all the necessary information a buyer would need.
Related: 10 Amazing Product Description Examples For Increased Sales (Free tool and tips inside!)
3. Use Sponsor Branded Hashtags
To effectively start selling on TikTok, you need to gather as many viewers as possible and one of the most compelling ways is to use sponsored branded hashtags. TikTok has introduced the Hashtag Challenge Plus, where users can shop for products related to a sponsored hashtag. The app also offers several ad formats including product cards with video and text ads, which can be linked to a specific hashtag.
After you create your challenge, you will come up with a paid-for hashtag with a specific landing page to lead your users to your product. The challenge will show up on the Discovery page to bring you more sales. Moreover, TikTok allows in-app shopping which means that people can buy directly from the app.
Creating good hashtags for selling products on TikTok has never been easy, so we got your back with Simplified's hashtag generator.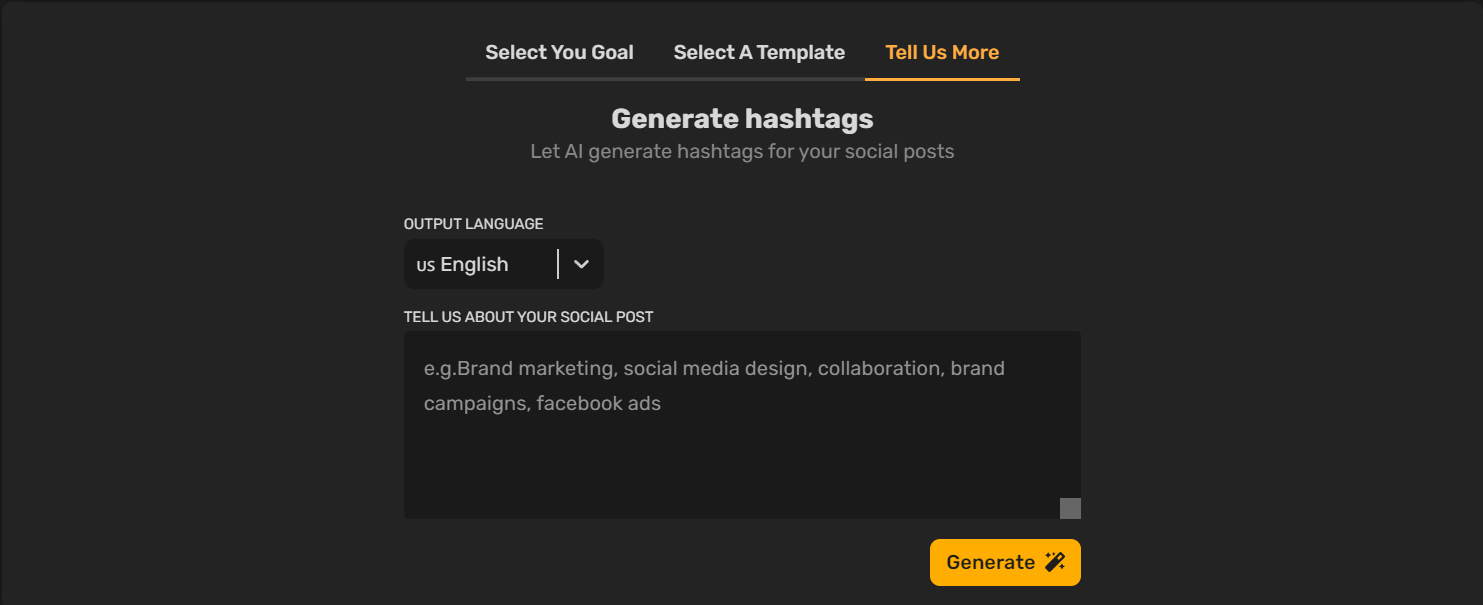 4. Engage With Your Audience and Be Consistent
When you start getting comments on your content, best practices say you need to actively engage with them.
In addition, you have to be consistent in posting your content. So, try to post at least once every day. If you do so twice a week, don't expect the results that you want.
5. Use Shoppable Videos
Now, people using Shopify can connect their TikTok Business accounts to their online shops and sell directly via in-feed shippable videos and ads. This is the perfect way to grow your TikTok following and your Shopify store at the same time.
Related: Why Video Marketing Is The Future Of Content Marketing
Tips & Tricks
Now that we covered the basics of selling on TikTok, let's dive into some pro tips!
1. Promote Your Brand On TikTok
There are different ways in which you can promote your brand on TikTok. We chose the two most influential ones that you can use to grow your TikTok marketing:
Use Paid Advertising – You can use TikTok's paid advertising to create compelling ads. Once you know the specs you need to use and the parameters, you can start producing interactive, playful, and creative ads that will draw attention to your account. Make sure to use audio when you create ads because TikTok is a video platform. Things such as background music and voiceovers can improve your ads further.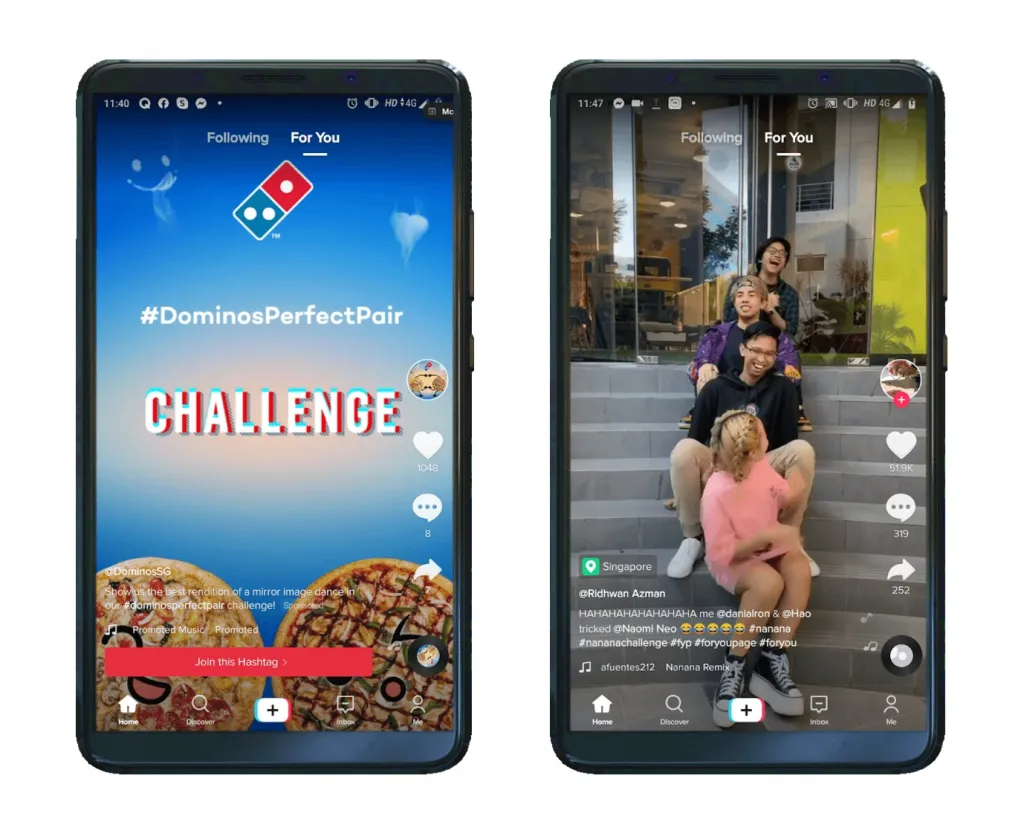 Embed Your TikTok Feed on Your Website – Some platforms will let you embed your TikTok feed on your sales website. This will let your customers see your products before they click the "BUY" button. In this way, you will be able to show user-generated content on your TikTok feed and benefit from sincere word-of-mouth advertising.
2. Track Your TikTok Shopify Sales
You can manage all of your Shopify sales within Shopify's dashboard, which includes tracking, targeting, ad creation, and optimizations.
3. Partner With TikTok Influencers
Last but not least, you can promote your brand on TikTok by partnering with creators with a big following. An influencer in your sphere can make your products visible to a wider audience. In addition, influencers know how to make branded content look and feel real and organic.
You can also look for keywords that apply specifically to your field to check if there are creators who may be interested in working with you. For example, if you are in a clothing niche, search for "fashion" and check out whose content would fit your style.
You have probably seen viral videos circulating on the platform and people in your circles talking about them. All these people have started from somewhere and they have probably been where you are right now!
Related: Unique Ways To Use Video Marketing In Building Your Brand
Takeaways…
If you want to sell products on TikTok, we provided you with the basics to begin a successful campaign. We understand that social media marketing can be hard to do when you have so many things on your mind. That's why Simplified not only helps you with your TikTok endeavors, but it's also free! You can create everything you need for your brand with Simplified – from TikTok videos to blogs and hashtags
One Free app to design, collaborate, and scale your work – try Simplified today.