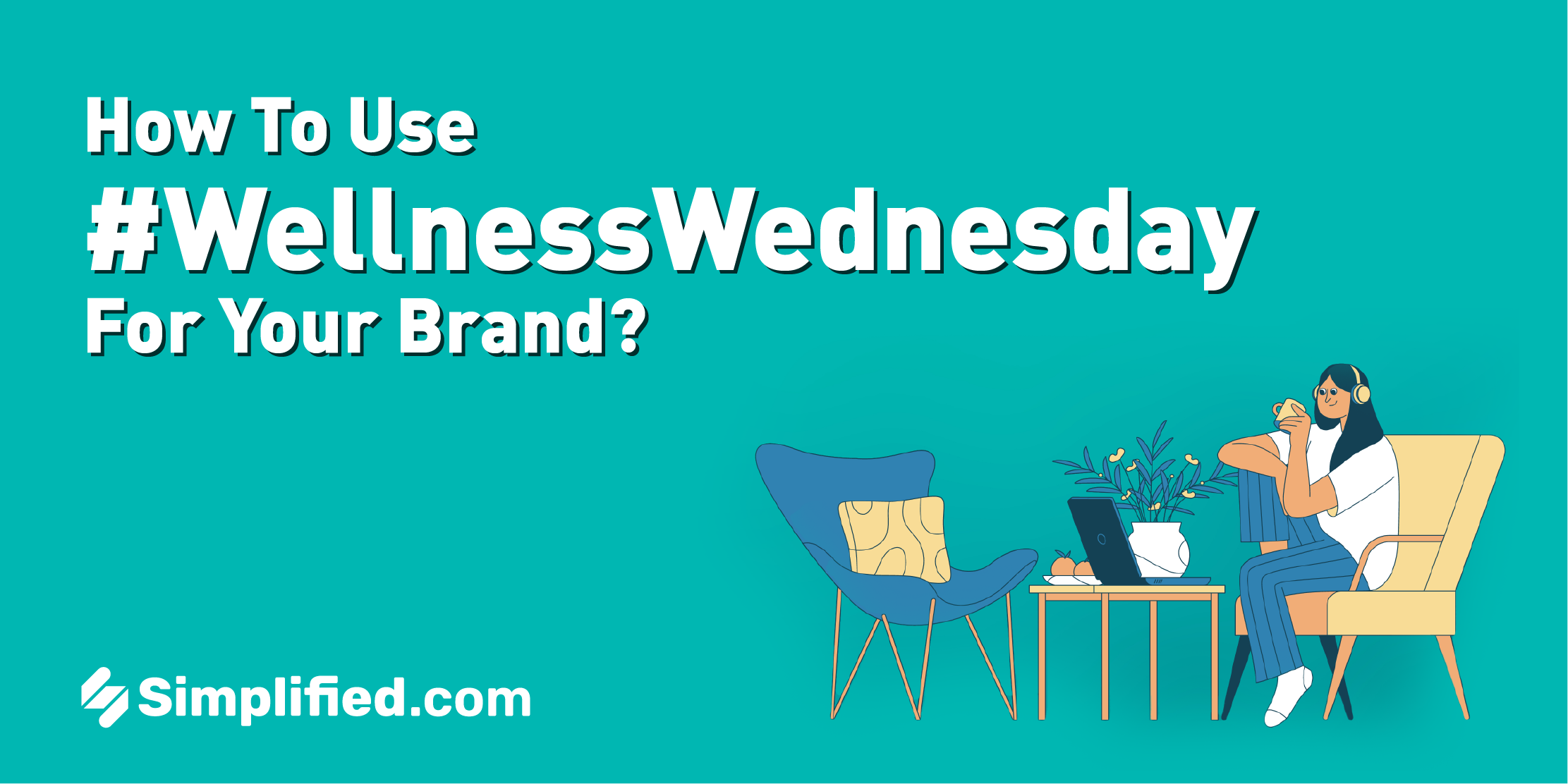 There's no denying the power of social media when it comes to advertising for your brand. And there's so much competition on these platforms that creators and companies need to really up their marketing game to grow in this space. The good news is that the tools to grow are within reach – like the Wellness Wednesday hashtag.
What exactly is #WellnessWednesday?
No one is sure precisely when the first #WellnessWednesday post was made on the internet. But what we are certain of is that it continues to serve as a weekly reminder for audiences to check in with themselves in terms of their mental and physical well-being. Some creators and brands use this hashtag to prompt their communities to indulge in a little mid-week self-care sesh. It makes sense as #MondayMotivation is waning by this time, and people could use a small pick-me-up.
Wellness Wednesday gives health companies and wellness brands the perfect opportunity to connect with new audiences.
Now if you're skeptical about the power of the hashtag. Remember that hashtags are Instagram's key tool for filtering and sorting information. And in a survey, Simply Measured found that posts that contain even a single hashtag show a 12.6% higher average engagement than posts without any.
Related: The Secret to Creating a #Winning Instagram Hashtag Strategy in 2023
How can you use 'Wellness Wednesday' to your advantage?
Wellness Wednesday works well for health brands, fitness companies, food brands, and even those in the mental health and mindfulness fields. Think of it as a show or a podcast that releases one episode every week. This content could be anything that makes sense for your brand, from sharing Wellness Wednesday tips or wellness Wednesday quotes to before/after stories. Some audiences will come back to your page just to get their fill, even if they're not around for the rest of the week.
This highly relevant hashtag can act as a channel that you can use to make a connection with your audience. A few tips to keep in mind:
Mark your goals: Before you begin this journey, identify what you're working towards. Are you looking to spread awareness of a health issue? Drive sales? Connect with a new audience or something else entirely? Answering this gives your strategy a definite direction.
Identify the specifics of your audience: If you've been at this for a while, you already know your general audience. Is that the same segment that you're looking to target with this campaign? Once you are aware of your audience's buying power and demographics (including age and gender), it gives you a starting point for your content strategy.  
Unique, relatable content:  Everyone has something different to offer, and your brand does too. Look at what your competitors are doing and avoid repeating the same. The information you offer should be different from what others are selling. You can use influencers to disseminate your content.
Engage with your audience: Instagram and its audience loves engagement. Respond to comments, give your followers prompts that they can reply to, and so on.  If your campaign leverages user generated content, even better!
Quality videos/creatives matter: Even if you're not a graphic designer or writer yourself, you should hold your content to a certain standard. And this is entirely achievable today with platforms like Simplified. Use pre-made templates, copywriting tools, rewriting features, and so much more to create the vision you have in mind.
Don't shy away from paid promotions: Paid promotions on social media can be paused at any time and there are different price points available. So it's a lot more flexible than traditional forms of advertising, giving you more accessibility and control. Strategic paid promotions are a great way to get your brand and messaging more visibility.
Related: How To Boost Your Brand's Content Using Trending TikTok Hashtags In 2023
Wellness Wednesday tips to maximize the engagement on your posts
Winning content is a mixture of elements, from good copy to excellent design and the right sprinkling of technical strategy. Here are a few tips to make the most of these posts:
Post on the right day: Timing is so important on social media. Weather you're going for #FlashbackFriday, #MotivativationalMonday, or #WellnessWedndesday, post on the day it's intended to be published. If your audience is spread out across time zones, finding a time to post early in the morning is the best way to make sure you're not too late or too early.
Keep your hashtag game on point: Yes, social media sites have advanced since they first began and now can pick up on contextual clues from the captions. But it's still good practice to have relevant, clickable hashtags. So don't forget to include #wellnesswednesday in the caption. You could back it up with related hashtags like #selfcare #wellnessjourney etc. You can use a hashtag generator to help you find the best fit.
Post a value-add: People remember posts that they connect with and offer them value. Your post on Wellness Wednesday can go beyond being a simple reminder to look after themselves to giving them an idea of how to do it. This may vary based on the services that you offer and the specifics of your target audience. For instance, for busy working professionals, a quick and healthy lunch recipe. Or a way a mindfulness exercise. Consider who your audience is and craft your posts to suit their needs.  
Make it your own: Use Wellness Wednesday to showcase your own brand. Audiences love to follow along with series that offer bite-sized content pieces. This weekly hashtag is a great way to offer your audiences additional value or information related to your field. For instance, if you're a wellness brand, it could be a weekly workout or mental health exercise, busting myths in the industry, or offering tips. Choose something that is relevant to your brand and to the hashtag.
Related: The Best Times to Post on LinkedIn in 2023
Create your own Wellness Wednesday posts with Simplified
Make your social media marketing so much easier with Simplified's SM templates. Customize these with a few quick clicks and roll out your Wellness Wednesday posts in no time. Simplified offers you a one-stop platform to take care of all your content needs, from social media posts to blog content and design!
Creating Content For Social Media has Never Been Easier!