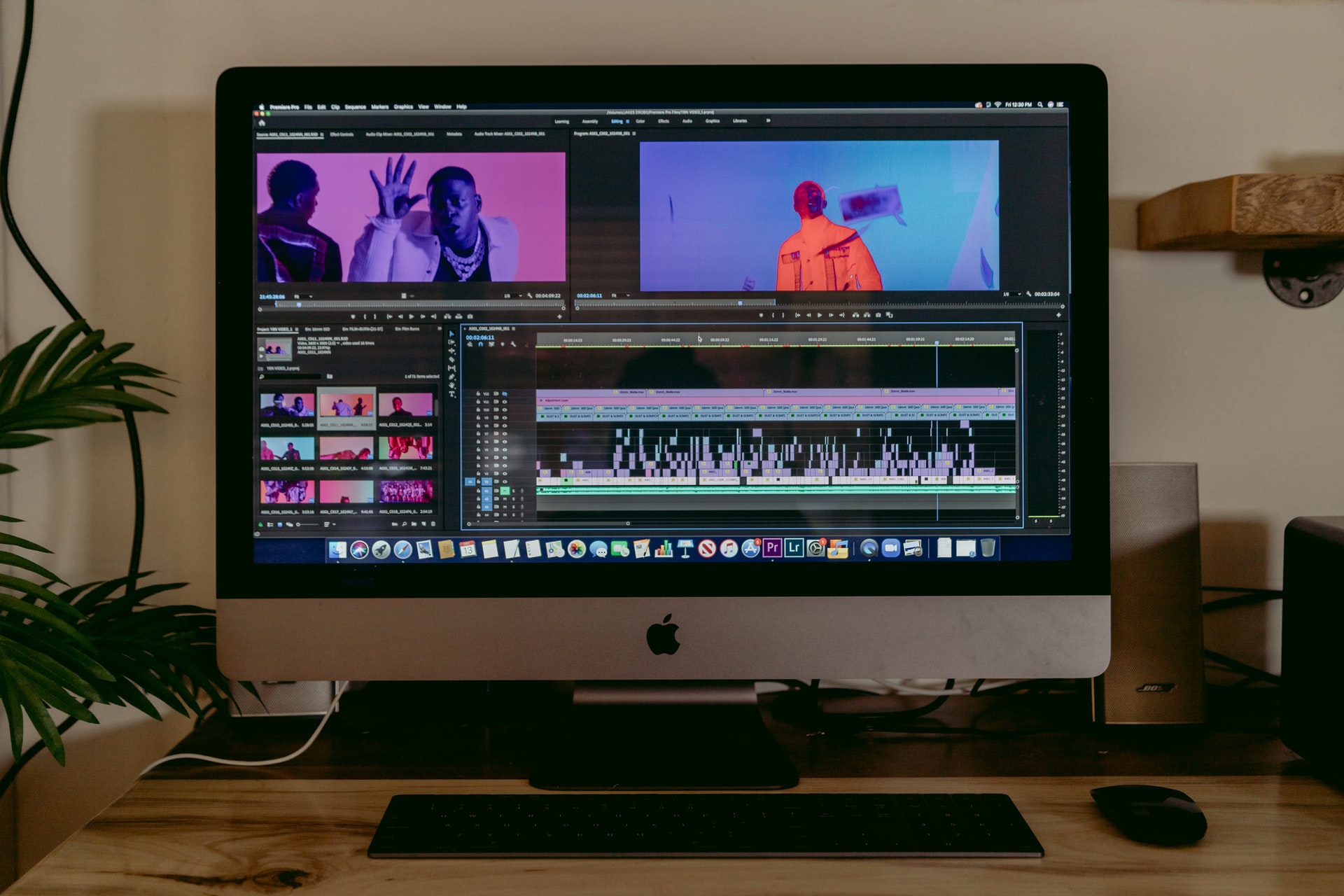 Most of the time, when you're editing a video, you'll discover there are some parts you don't need. You will want to trim away these sections. To achieve this without any hiccups, you'll need an easy-to-use video trimming tool.
There's no shortage of video trimmers on the internet. However, getting the best program to cut videos may be difficult to determine on your own.
No worries, we've got you. In this blog, we'll be showing you some of the best video trimming software for your video editing needs!
1. Simplified
When talking about the best video trimmers, Simplified undoubtedly tops the list. This platform offers you free online video trimming services.
How does it top the list? The features are both easy-to-use and advanced. You don't need to be a tech genius to use this software, as it offers a no-code design editor. This video cutter will retain the original quality of your video.
You can either use one out of the millions of watermark-free videos made by Simplified, or you can upload your own video to work with. What matters is that either way, you'll be able to extend clips and cut videos quickly.
There are many filters, effects, animations, stickers, icons, and other design elements that'll really spice up your video editing. You can even cut our videos frame by frame to make for an easier editing experience, especially for long videos. The great thing is you can use these features both before and after you cut your video.
Oh, and did we mention the software is free? Now, that's a great deal!
The best video cutter for PC and Mac, Simplified allows you to stand out and transform your videos into masterpieces.
2. Gihosoft Free Video Cutter
Gihosoft Free Video Cutter is a free (as the name rightly states) app that helps you easily split and join videos. You can use this app to trim long video files.
However, the downside to Gihosoft is that it only provides basic video cutting abilities. You can only cut the video by the second, not the individual frame.
Also, if you are trying to trim a huge video file, the process will take some additional time, as the saving process is slow for larger videos.
This tool is just for cutting audio and visual files and does not offer other video editing features. For example, you can't add watermarks or transitions to your video with Gihosoft.
Nevertheless, the app is compatible with Windows and Mac.
3. Movavi Video Editor
This video trimming software allows you to add filters, effects, music, titles, and animations to your video clips.
Another upside to this video cutter is that it's available in different languages and is suitable for PC and iOS.
Take note that the tool is not absolutely free. Sure, it offers its users a free 7-day trial. However, the endless pop-up ads in the app take away from the ease of use.
4. Weeny Free Video Cutter
This is one of the best programs to cut videos into small fragments. Weeny Free Video Cutter supports multiple video formats like 3GP, FLV, MP4, MPG, and more.
Aside from being free, users can also adjust output settings like video codec, sizes, synchronization, bit rates, frame rates, channel mode, and sample frequency rate.
There are some limitations to this software, such as not having the possibility of selecting additional splitting methods, e.g., by choosing the start and end time values. It also reduces the quality of the video.
Despite this, Weeny Free Video Cutter is one of the best video trimmers that'll make your work easier.
5. Joyoshare Media Cutter
Joyoshare Media Cutter is a video trimming software that works for the Windows and Mac interfaces. With user-friendly features, you can smoothly cut any type of video or audio file into small segments with no quality loss after trimming. You can even merge audio and video simultaneously.
Fifth on our list of best video trimmers, Joyoshare Media Cutter is a free program. This program is very simple and will allow you to trim your videos, but you can't do much else with the app.
6. Free Video Cutter
This free video trimming program enables users to trim large-sized video clips. Unlike most video cutters, this app will not reduce the quality of your videos.
Free Video Cutter is spyware-free and 100% clean and secure. The software supports many video formats, including AVI, FLV, MKV, MPEG4, and DivX.
On the flip side, the software is very basic, with no other editing features available.
7. Bandicut Video Cutter
This is a fast video-cutting and joining tool that's very easy to use. With Bandicut, you can trim videos while maintaining the quality of the original video.
It also extracts audio from video to MP3, joins multiple video files, removes one or more parts from the video, or splits the video into multiple files.
Get this: it even allows you to set start and end times by moving a slider. The only thing that may seem unattractive about this software is the price. You'll need to buy this video cutter for $30 to fully enjoy its features.
Are you looking for an easy-to-use and fast video editor that'll take your videos to the next level? Let Simplified help you out! With Simplified's video editor you can have access to a range of filters, templates, and much more.
Get started on the free Simplified video editor today and impress your audience with your extraordinary videos!
One Free app to design, collaborate, and scale your work – try Simplified today