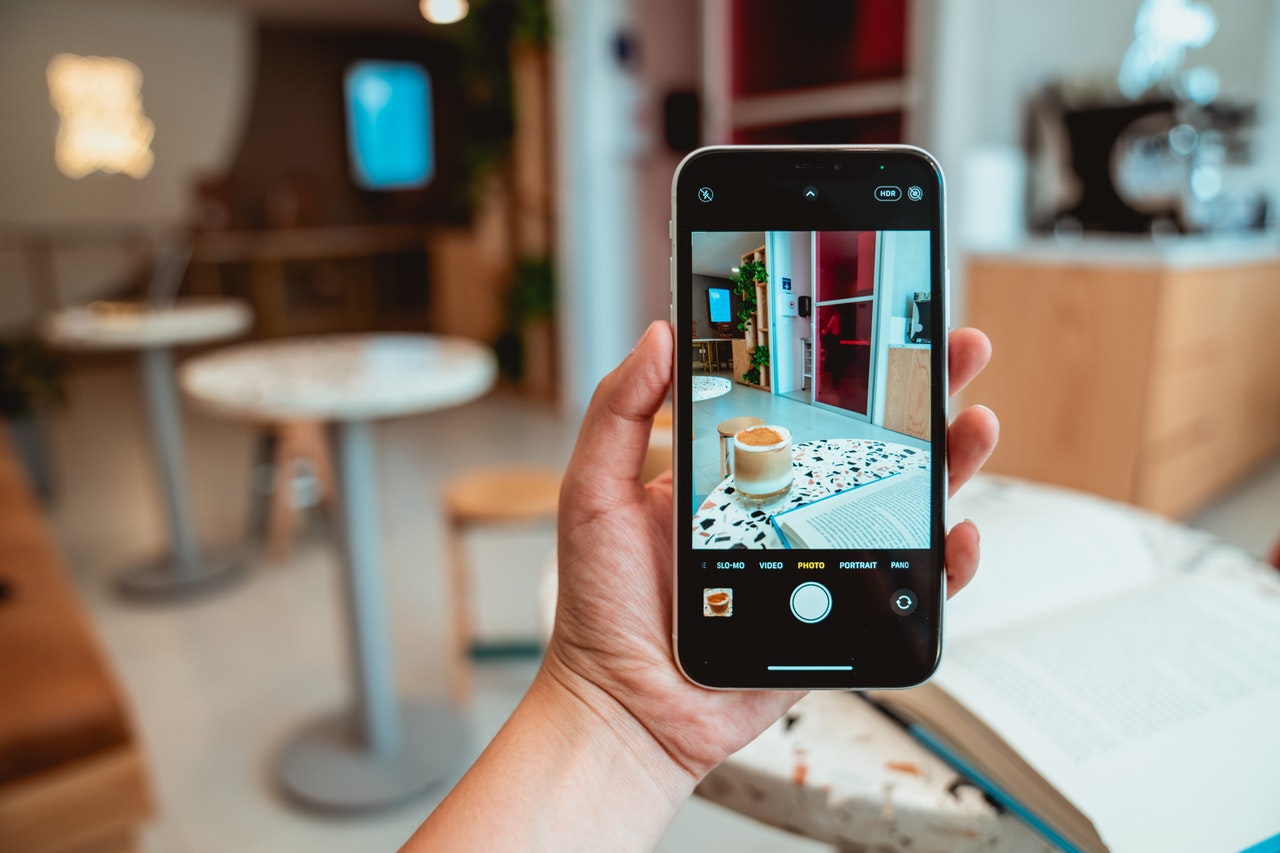 Since the first sideways smiley-face emoticon (ツ) originated four decades ago, online visual reactions have evolved significantly. Heavily influenced by the internet's meme culture, animated GIFs — videos that display a few seconds of snappy action — are common in text messages, online forums and social media. GIFs are very engaging. If you're wondering how to make a GIF, we've got you!
Related: The Best Online Animated GIF makers
Animated GIFs don't have to come directly from the internet. We'll show you how to create your own GIFs with images and videos. And you won't even need any expensive software to do so.
With Simplified's free video editing tool, you can make a GIF from pictures or a video. Read on, and by the end of the blog, you'll know how to create a GIF in seconds!
If you don't feel the need to read this how-to guide, feel free to explore the tool ahead.
If you're still with us, let's get started!
How To Create a GIF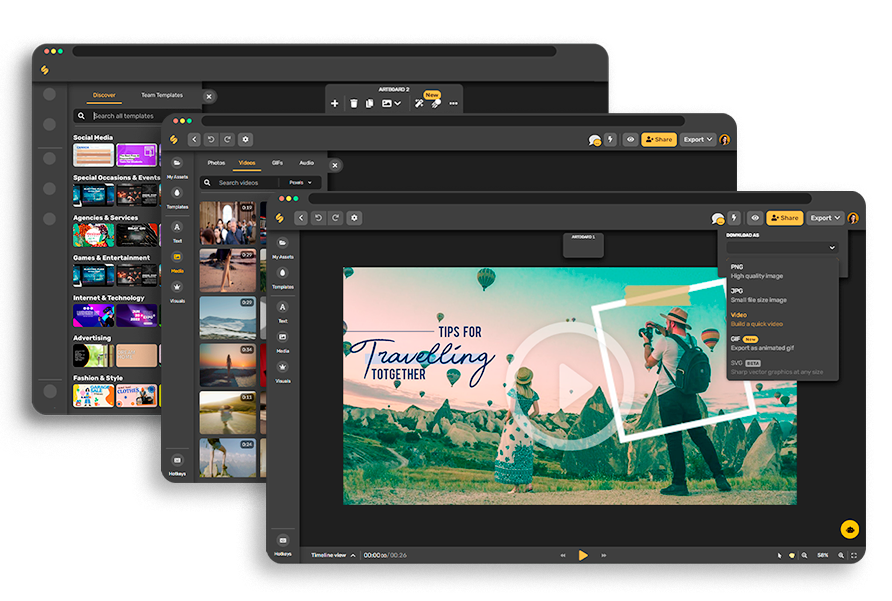 How to Make a GIF from Pictures
Get Started with Simplified To create a GIF, first sign up on Simplified. If you are a new user, sign up using your email, or instead, you can hit "Continue with Google."
Build your Design On the dashboard, you'll find all the resources you need to become a great designer! Simplified helps you design a GIF from scratch or use an extensive library of pre-made templates. Whether you're looking for a card, a presentation, or a social media image, you can find everything you're looking for! Explore the themes, colors, and styles that appeal to you.
Play Around with Features Browse through tons of images, videos, flaticons, doodles, and other visuals. Insert text onto your GIF, and try different fonts and effects. Use our collaboration tool to share your workspace and design with others.
Related: How To Create A Collaborative Workspace!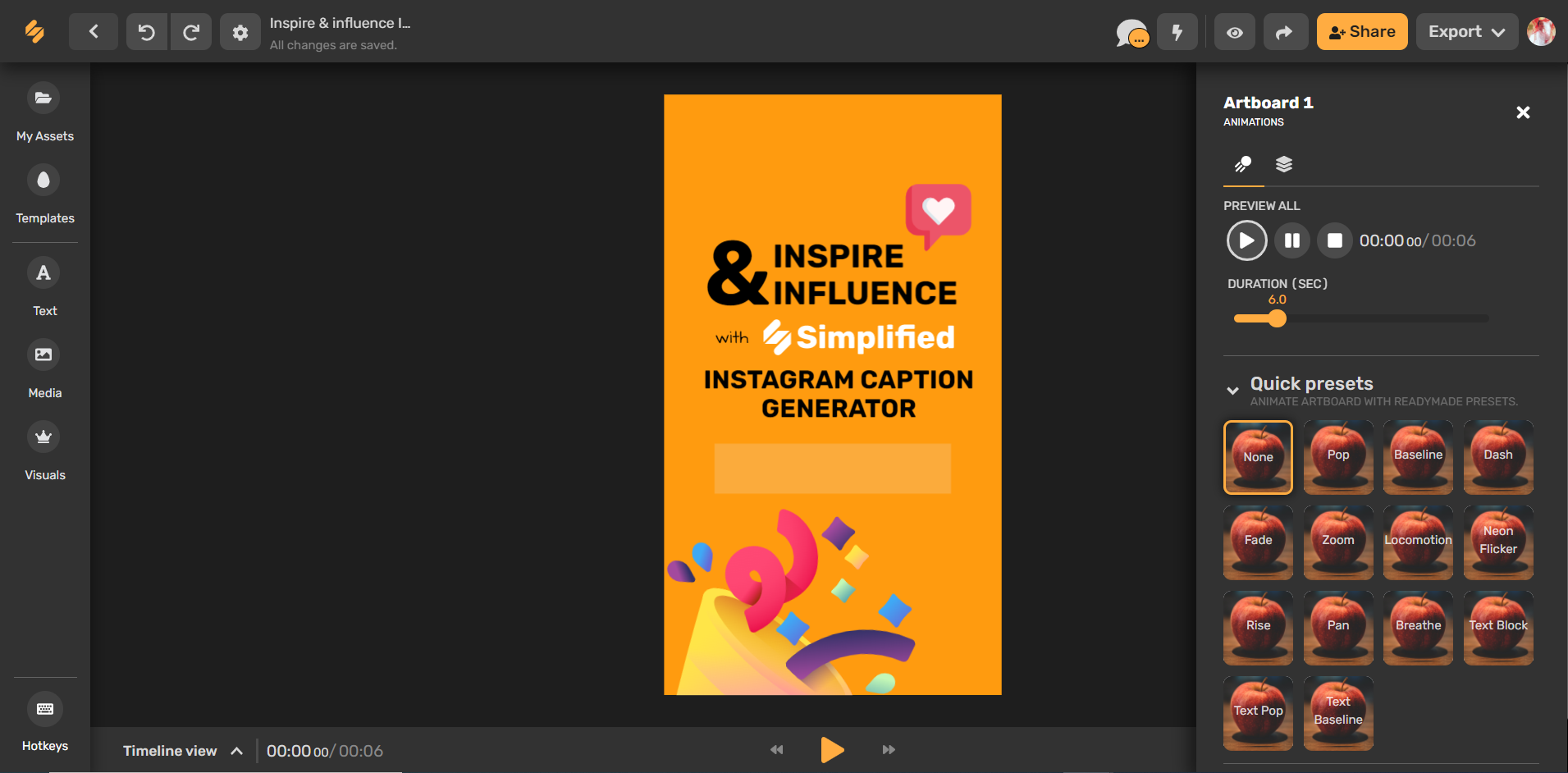 Use Animations How to make a GIF from pictures on Simplified Check to see whether any of the components are clustered. Select the group and click "Ungroup" if you wish to isolate them. To choose a motion style, right-click on a certain element and select "Animate." Experiment with various enter and exit motions. To spice up the GIF, make different animations for each text or picture.
Download and share Are you happy with the outcome of your design? To save your design, click the "Export" option in the upper right corner and choose the GIF format. Then, download your masterpiece and share it with the rest of the world.
You can scale your content with the Free GIF Maker. Save time, scale your brand, and keep it simple. To share it on your social media sites, use Simplified's free social media content scheduler!
Related: Paid vs Organic Social: Everything You Need To Know
How To Make a GIF from Video
Simplified is the internet's easiest and most efficient video editor to engage consumers and audiences! Create videos for any platform, including Instagram, Facebook, TikTok, and YouTube. To create fresh, unique, on-brand videos, choose from countless premium, customizable options. You can resize videos, apply gradients, filters, effects, icons, animated text, and more in seconds.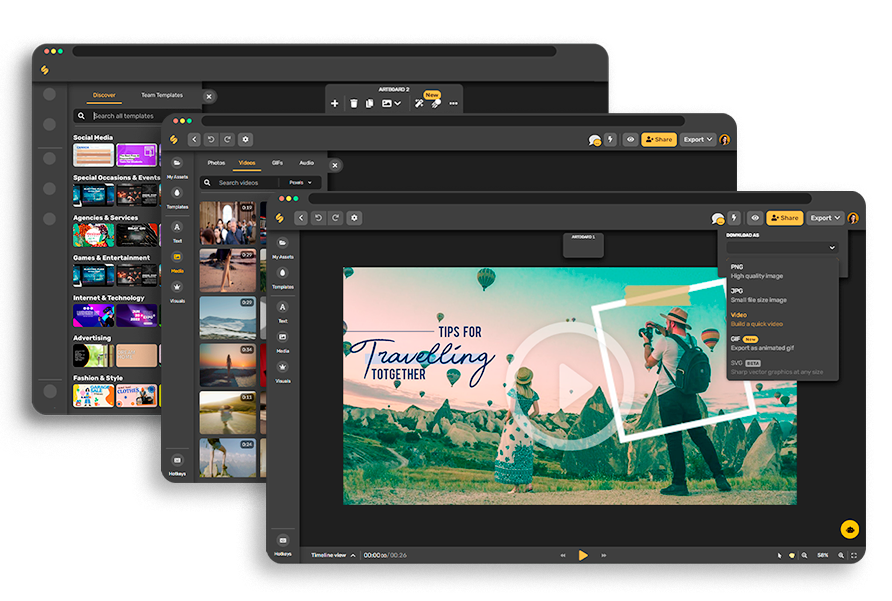 Similar to pictures, a video can easily be turned into a GIF while exporting. Set the onscreen duration by trimming and modifying the video after uploading it. You can also try out different animation speeds and even toggle the "Loop" button to create the perfect GIF.
Related: Why Visual Content Is The Future Of Marketing?
How To Create Your Own GIF
GIFs are found just about anywhere, whether you're exploring the web or using your messaging platforms. They're a great way to show off your creativity, personality, and even grow engagement on the internet. GIFs are also a terrific technique to pique your audience's interest into learning more about your work.
Use Simplified's free GIF creator to join in the fun! Get access to beautiful and professionally made templates matched to your personality, style, and preferences. Now that you know how to make a GIF from scratch, what are you waiting for?
With Design + Copy AI, we are an all-in-one platform! If you're just getting started or you're a seasoned graphic designer looking to scale your work, be sure to try out our free Simplified design software.
One Free app to design, collaborate, and scale your work – try Simplified today