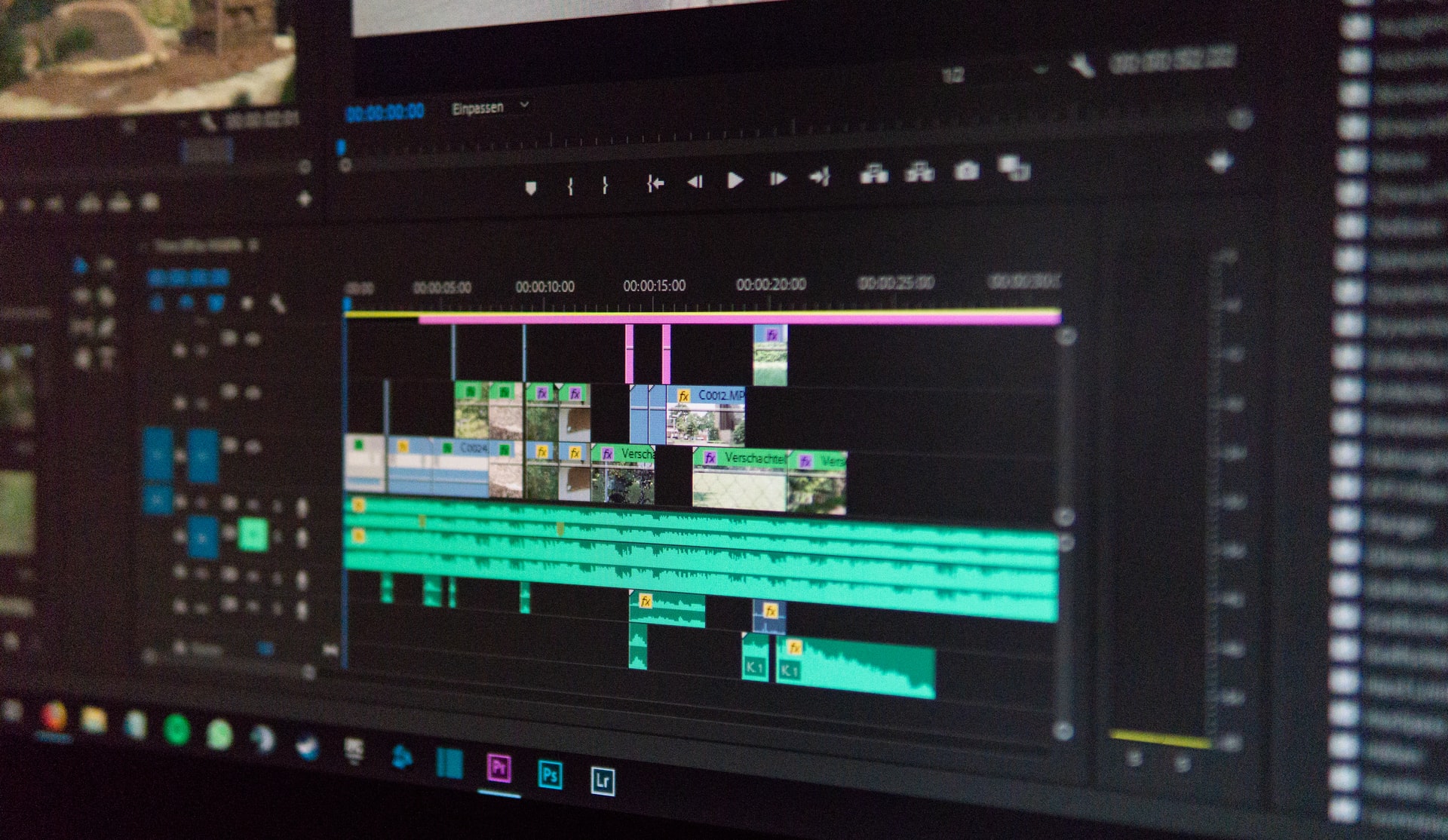 Remember when making text animation videos used to cost an arm and a leg? When only skilled animators could create a short 30-second explainer video? Thankfully, technology has come a long way since then! What used to be a tricky process is now a smooth experience even for individuals with no animation skills. Now, the best text animator apps of 2023 apps are readily available for you to create videos without the need to be an expert.
So how do you pick the best text animator app? Moreover, how do you know which animated text generator best suits your requirements? Again, not everyone has the time to try out these different tools. So, we at Simplified have done the hard work for you.
We've shortlisted the 9 best text animator apps with pros and cons. But, before we jump in, here are a few things to know about text animation. Let's get started!
What is text animation?
Text animation offers the best of two worlds – valuable information and engaging text animations. It's a genius way to market messages and increase your company's visibility online.
For example, take Google's logo animation to visualize how this works.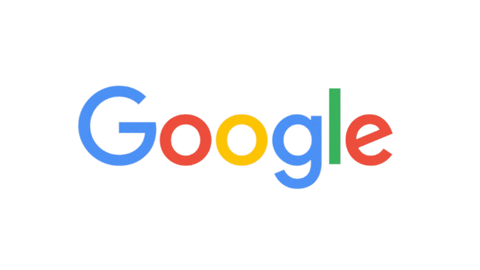 Related: 8 Amazing Animation Software for Kids to Let Them Learn While Having Fun
Why create animated text on video?
Animated videos are the new gold standard in creating valuable online content. According to a recent study, there is a 14.6% growth in video marketing each year. Animated text on video can be used for a variety of purposes. For instance, entertainment, marketing, business, education, and everything in between. And by utilizing the power of text animation, you'll reap many benefits. You'll enjoy a spike in the number of potential clients followed by that ever-important increase in sales!
What is an animated text generator?
An animated text generator is a tool you can use to make digital text move. Animated text can quickly liven up your videos, ads, social media profile, newsletter, and even website. Tools that generate animated text save you tons of time brainstorming with professional video editors and designers. Now you can create your own animated text video in minutes.
Ready to choose an animated text generator that will fit your style and elevate your branding approach?
Top 9 Best Text Animator Apps (Pros & Cons)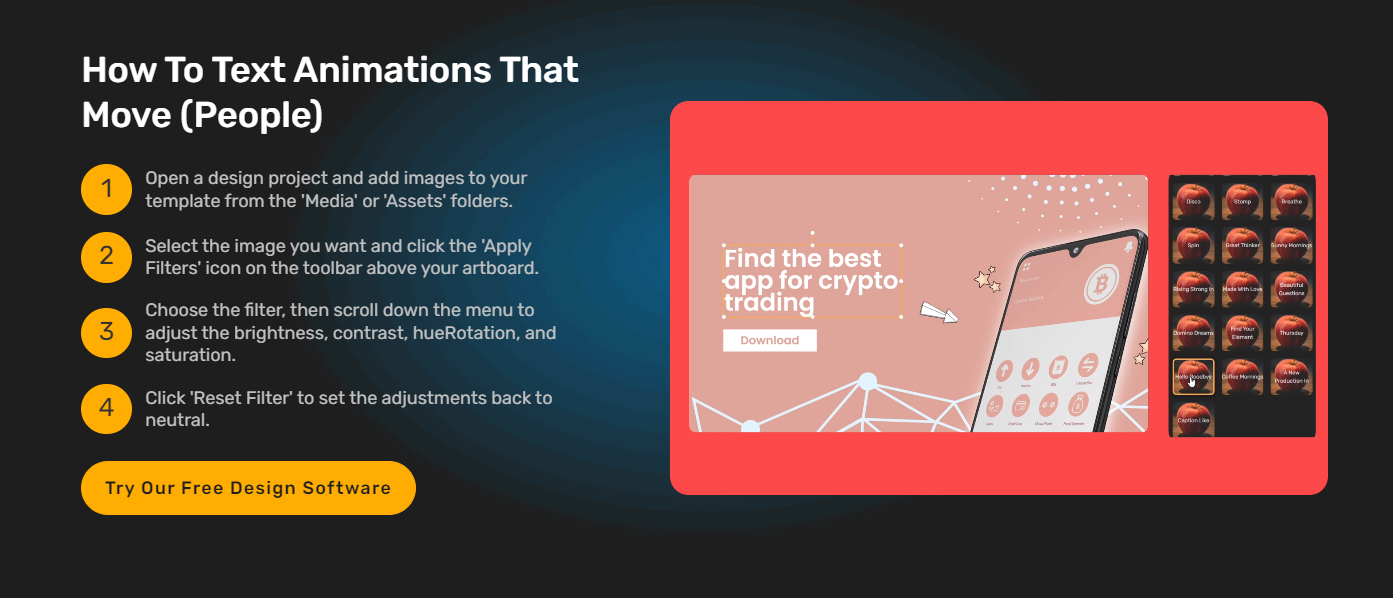 Related: Build your Brand with Video Marketing
Say hello to instant text animations with Simplified. it's an all-in-one design platform that allows you to effortlessly collaborate, scale, and grow your content. It has a simple yet intuitive user interface and is loved by marketers, beginners, and small business owners alike. Moreover, this tool offers a wide choice of professional-looking animation effects and stylish fonts for your text.
Additionally, it also has tools to create videos for social media apps. What's more? You can publish your animated designs/videos with one click to reach your audience, wherever they are. Speed up your design process with Simplified's magic features that help you take your designs to the next level:
One-click editing tools
Instant text animator
Image animator
Background remover
Image resizer
It's the best text animator tool in 2023 for a reason.

Pros:
User-friendly
24 different animation styles
No watermark
Suitable for beginners or even experts
Free one-click text and image animation tool
Free premium templates and a built-in stock library with thousands of video clips and images
Trendy, modern-looking animations and fonts
One-click video tools
Free one-click editing tools
Easy integration with social media platforms
Available on PC, Android, and iOS
2. Legend

Your introduction is the first thing your viewer will see as the video starts. This is often a short title screen or a voiceover with on-screen text or subtitles that explain what the video is about. For the same reason, Legend is an excellent tool for making text animations and video introductions.
With Legend, you can create your animation in just four steps. Start by choosing an animation style, then selecting a text color. The final steps are adjusting the layout format and changing the size of the intro. That's about it. Evidently, it falls in our best text animator apps as it's efficient and free, giving you the option to save videos in GIF format.
Pros:
50+ text animation styles
Customizable short animation clips
Option to save in different video formats
Easy integration with social media platforms
No watermark
Available on PC, Android, and iOS
Cons:
Limitations in the free version
Related: Why Video Marketing is the Future of Content Marketing
3. Text Animation Maker

This is one of the best text animators that may sound generic, but it does its job well and has many exciting features hidden under its hood. Besides, you can create exciting text animations in just a few steps. Also, it has around 30 different ready-made text animation templates, which offer a lot of variety. Create 1:1 or 16:9 posts by adjusting the text's color, brightness, speed, and size. Lastly, this can all be done using the on-screen sliders.
Price: Free
Pros:
User-friendly UI
Customizable fonts for every word
Randomize text color and fonts with one click
Cons:
Limitations in the free version
4. Hype Type

Hype Type is another app that lets you create appealing visual text animated stories. Offering over 300+ text styling options, the app is a great option to develop intro and outro animations for videos. Interestingly, this app also provides its users with well-designed text animation layouts.
Price: Free
Pros:
Easy to use
Wide variety of text layouts, making it suitable for beginners
Regular updates
Cons:
Related: The Best Online Animated GIF makers
5. Quik

Quik is among the best text animator apps that are ideal for GoPro users. It does show up as the best Android app for video editing in an online search but is more impressive as a text animator.

All you need to do is import a video, add text overlays, and export the file. Plain and simple. It's also compatible with several applications ensuring a premium creation experience. Moreover, the app offers over 23 themes. Your video can be exported to 1080p or 720p FHD, making it an excellent app for professionals.
Price: Free
Pros:
Wide variety of format supports ranging from MOV to WAV
Many customizable options with slo-mo videography
Flashback feature
User-friendly UI
Cons:
Creates 15, 30, or 60-second videos only
6. Textro

This app is specifically for text animations. Moreover, you'll find many colors, fonts, and handy tools to make your text animation more eye-catching and creative. You can also add music to your project to make it dynamic.
Additionally, with Textro, you'll be able to create animated quotes, intros, and other visuals quickly.
Price: Free
Pros:
User-friendly UI
A library of text animation styles
Variety of fonts
Importing options
Cons:
Limitations in the free version
Related: 5 Epic Ingredients for a Successful Social Video Marketing Strategy
7. Animaker

Animaker is an online animated text generator that allows you to choose ready-made templates. You can add images, fonts, backgrounds, and music with special effects to your text.
This software offers a solid collection of animated characters, backgrounds, icons, charts, and outputs in mp4 format.
Price: Free
Pros:
Ability to change, enter and exit animation effects separately
Wide choice of animation effects and fonts
Option to upload custom fonts
Option to use an image or video clip as a background
Ready-made templates
Cons:
Requires registration
Low level of usability
Animaker watermark on the free plan
Outdated UI/UX design
Limitations in the free version
8. Loading.io
This tool falls in our best text animator apps as it provides a highly customizable editor. Moreover, it offers a great variety of fonts, colors, text effects, and, most importantly, animations to choose from. Further, you can generate output in many formats including svg, png, and gif.
Price: Free
Pros:
User-friendly UI
Ready-made color palettes
Variety of customization options (text positioning, color, size, etc.)
Wide selection of animation effects and fonts
Neat design
Cons:
Limitations in the free version
Related: 7 Best Video Trimmers to Try Out Today
9. MakerMoon
Another online text animator where you can pick a font and alter its size is Makermoon. Simply select background and text colors and then apply in and out animation effects before exporting.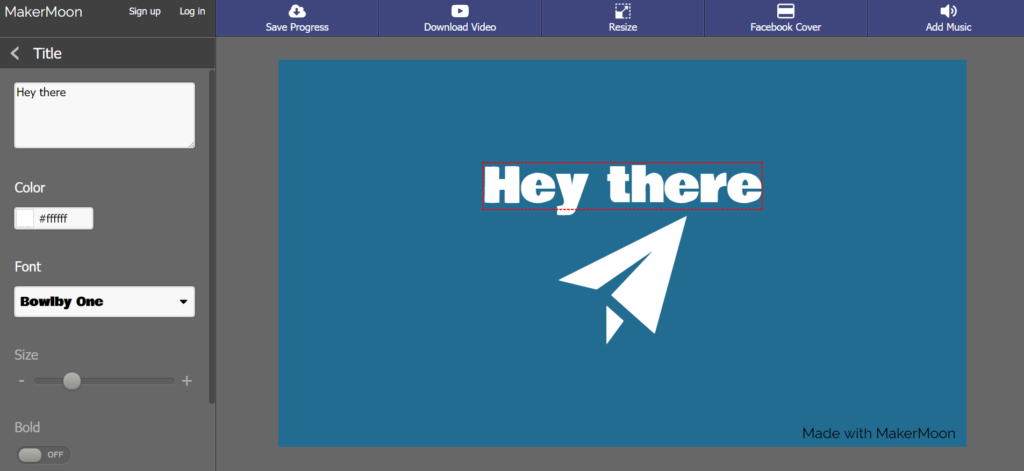 Pros:
Allows an image or video clip as a background
Pre-made templates
Cons:
Requires registration
MakerMoon watermark (for the free version)
Low usability level
Limitations in the free plan
Wrapping Up With The Best Text Animator
Without a doubt, video is the ultimate medium for conveying messages. And there's nothing better than animated text on video as it helps engrain the message deeper. We've established the many benefits of using animated text generators above. Now it's time to pick your best tool.
Simplified is a great tool for beginners and even seasoned marketers and content creators who're looking to create text animations on the fly.
Simply select the text want to animate and click "Animate". Choose from 24 different animation styles that bring style and interest to your design. Whether you're creating content for Instagram or images for a website, instant text animations can help you create beautiful, professional designs in seconds.