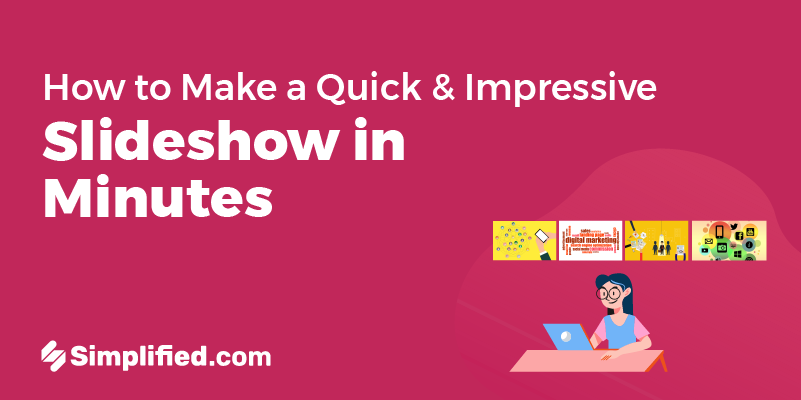 Most people have at one point or another been asked to make a slideshow. Maybe it was for a work presentation, a school project, or even just for fun. Whatever the occasion, the process of making a slideshow can be daunting. And we're sure we've all asked ourselves, "how to make a slideshow that's good enough?"
Well, there are so many things to think about! What pictures should you use? And what order should they be in? What music should you put with it?
In this post, we'll show you how to make a quick and impressive slideshow in a minute or less. We'll also provide some tips on how to make your slideshows more dynamic and engaging.
So whether you're a professional who needs to create a presentation for work or a student who wants to add a little pizzazz to your next school project, this post is for you!
How to Make a Quick and Impressive Slideshow in a Minute or Less
Making an impressive slideshow doesn't have to be a time-consuming task. In fact, with a little bit of planning and some smart design choices, you can put together a slideshow that will wow your audience in a minute or less.