With a global pandemic keeping many schools closed for in-person learning, society has had to adapt to make education more accessible through remote learning. But without the in-person resources, how can students make the most of their class work? With Simplified's design tools, templates, and collaborative workspaces, you can set your work apart from the rest!
Even though we can see the light at the end of tunnel, remote learning and remote work is likely going to play a more significant role in daily life going forward. This guide will help you design work that stands out!
So let's get started!
Related: Meme Design And Making A Meme Go Viral
Set the right tone for your project!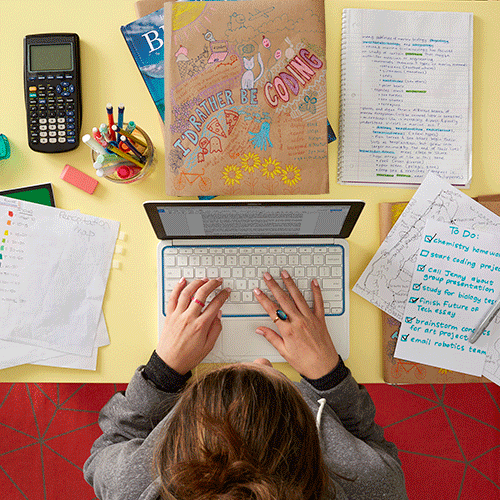 (Source: GIPHY) Use your imagination to figure out a creative tone for each assignment!
Remote learning can make it challenging to interpret the style required for each assignment (especially if you've been asleep in Zoom classes with the camera off). Just imagine turning in a final book report covered in glitter – it may be pretty, but it could be a DIY disaster for your no-nonsense professor!
Whether you're an elementary school student or a college freshman, your work comes with certain expectations: is the assignment artsy and creative? Or strictly professional?
For example:
Term papers
Final essays
Book reports
Lab reports
Class presentations
Take-home exams
Now that all of the work is being submitted online, the possibilities are endless! You want to make sure you are completing the assignment that was given, while also adding your own personal touches to make the work unique to you.
Work with your classmates!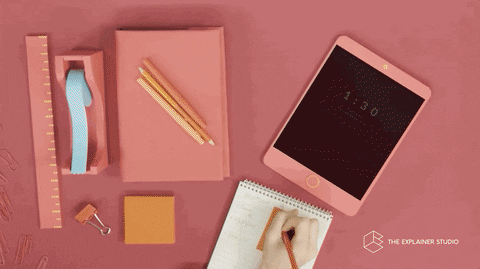 (Source: GIPHY) Share your projects online!
Group assignments can be an excellent opportunity to work with others, but it can also become frustrating when you are used to working solo. And with remote learning, it can be difficult to determine if everyone is doing their share of the project, which is why Simplified makes it easy to collaborate together online!
Collaborating on Simplified
With Simplified's **collaborative **workspace, say goodbye to spamming the group chat for project updates!
Comment to discuss your work goals and any changes to the assignment.
Tag group members to assign work and ask for their opinions.
Share the workspace and project with your classmates.
Export your final work as jpg/png/video!
Design ideas!
Presentations and Slideshows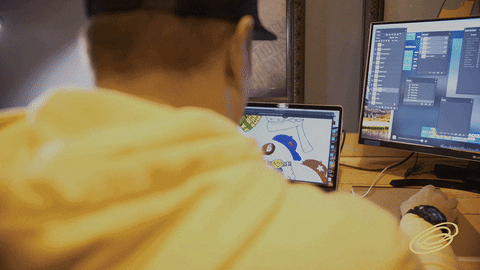 (Source: GIPHY) An interesting design can make all the difference for your online class presentations!
A class presentation is the one time where all eyes are on you, and your grade depends on how well you make an impact with the topic at hand. Even an under-prepared speech can be saved by well-designed slides!
Simplified Design Tip: Try making your slides using our available templates, or even from scratch. Resize according to your needs, choose from thousands of free stock images, graphics, and color tools!
Related: How To Kickstart Your College Clubs On Campus
Posters and Cover Pages
(Source: ClinicalPosters on Pinterest) Design your movie review assignment to look like the poster!
They say "never judge a book by its cover", but a well-designed cover can make a huge difference in what peaks people's interest! Whether it is a book report or a term paper, the first impression of your work comes from what's on the surface, i.e. your front page. When designing a front page, remember to:
Firstly, define the aesthetic tone: moody and dark or colorful and bright?
Secondly, use the right tools for your project: focus on fonts and typography for word-heavy assignmen