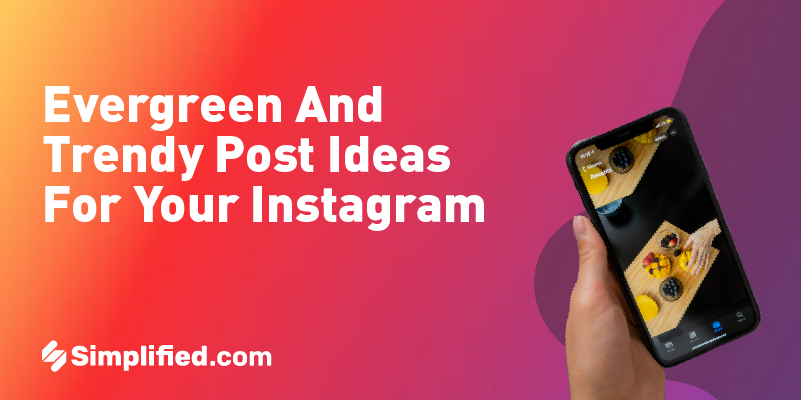 Are you looking for some inspiration for your Instagram business account? Look no further! In this blog post, we will give you 6 Instagram content ideas that will help you boost your business presence in 2023.
Instagram is one of the most popular social media platforms, and if you are not using it to promote your business, you are missing out on a great opportunity.
So if you are ready to take your business to the next level, keep reading for some great Instagram content ideas!
1. Share Quotes Or Affirmations
Inspire your followers with quotes or affirmations that align with your brand values. You can use text overlays on images or create graphics with your favorite quotes. Quotes, collect strong engagement on Instagram!
Make sure to include your account handle or website URL at the bottom so that when people share your content, they can be guided to your website. For personalization, you can also convert your tweets into quote posts to give out short-from-text posts.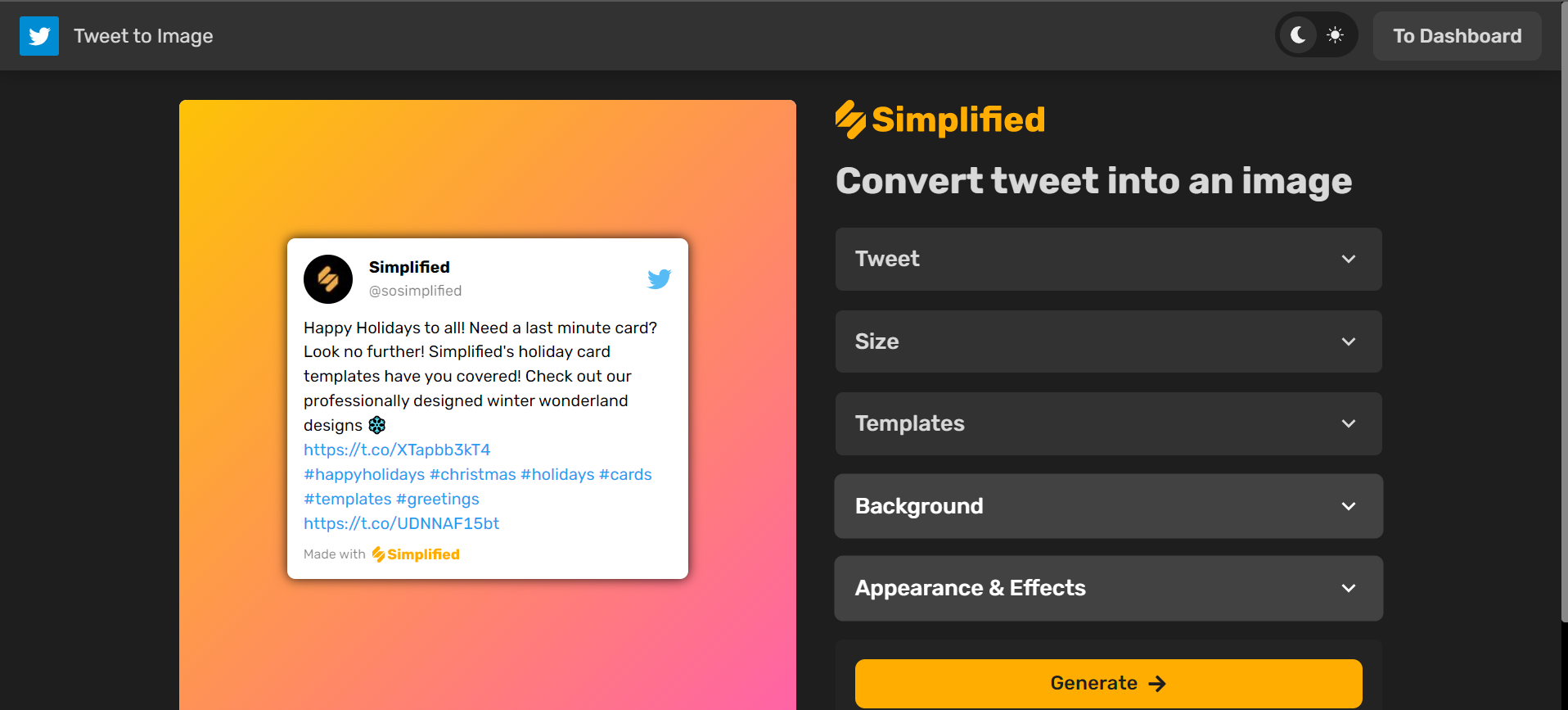 With Simplified, you can convert your tweet into images of various other formats like Instagram posts, Facebook posts, etc.
2. Share Product Features Via Instagram Stories
Instagram Stories are short videos or photos that appear at the top of your feed for 24 hours and then disappear. It is the perfect place to show off your products and services.
Encourage your followers to share content related to your brand or industry, and feature it on your Instagram feed. It can be a great way to show appreciation to your followers and engage with your community.
To boost story views and engagement, design high-quality graphics and videos. You can also use customized Instagram story templates by Simplified to save time and effort. Simplified offers a wide range of story templates designed for different niches and trendy topics.
3. Share Industry Related Memes And Entertaining Content
Memes and similar graphics are a great way to lighten up your feed and make your followers smile as they scroll through Instagram.
Memes are one of our top Instagram post ideas as they are super relatable, relevant, and highly shareable, so they are perfect for increasing engagement and driving product interest. So, if you want to create attention-grabbing captions for your memes then Instagram caption generator by Simplified is the best.
You can explore Simplified, the all-in-one tool for marketers, by using various post templates available for your content needs, from blog posts to TikTok marketing.
Related: 6 Tips to Get Verified on Instagram in 4 Easy Steps for 2023
4. Share Giveaways and Contests
Here is an Instagram post idea we all love. Gamifying your content is a clever way to yield results. Simply put, we cannot resist a contest!
Contests are always a great way to create a buzz and generate engagement for your posts. By running a giveaway, you will grow your audience and get more eyeballs on your products and services.
With the free AI content writing tool by Simplified, you can generate messages and captions for your campaigns with effective copywriting. You can also generate long-form blogs and articles. Giveaways are all the most exciting with the right words and messaging.
5. Share Customer Reviews And Testimonials
Share customer reviews or testimonials on your Instagram feed. It can be a great way to show your followers that people are satisfied with your products or services and build trust in your brand.
They could be in the form of a video tutorial, an infographic, or a blog post.
Tip: Make the prize super relevant to your audience. That way, you will attract targeted entries (and leads) to your contest. It also pays to set clear guidelines or rules for the contest.
Remember to mix up your content and try different types of posts to see what works best for your audience. It is also important to stay true to your brand values and message, to be authentic and genuine in your posts.
How To Schedule Content To Save Time?
The job of posting on social media is a tough one! To save yourself from missing out on posting time, you must schedule your content beforehand.
You can schedule and post all your online content with this social media planner by Simplified. You can bulk schedule posts with preset posting times.
It also helps the with image, video, and text creation with the Social Media Marketing Planner. Give it a try. You will love this tool!
What kind of posts do well on Instagram 2023?
All the blog ideas mentioned above can be implemented in every industry and niche. These content ideas are evergreen as they build a content foundation for businesses.
These post ideas tend to attract your ideal audience, so try and implement them as soon as possible. You can tweak them according to your brand voice and brand identity. Make sure to integrate them into your content strategy in the coming 2023.
Related: All About Instagram Reels Analytics for Video Creators in 2023
All-In-One App For Modern Marketers! [ Free Forever]
Marketing is the soul of every business but creating, and ideating marketing assets is a creatively tedious task. You need a tool that can assist you with all your marketing needs together, and one such app is Simplified.
It's an all-in-one tool for modern marketers. Among the best features of this app are the following-
Al Copywriting Tool
AI Image Generator
Social Media Planner
All these amazing integrations and more in one app, and that too for free! How cool is that? So, in 2023 take a pledge to minimize your effort and create Instagram posts in minutes with these 7 ideas to boost your business.