Have you been posting on your LinkedIn company page on a whim? Do you just post when it feels 'right' to?
Well, my friends, there's good news! You can schedule your LinkedIn posts so you never miss a beat, in this case, posting. If you don't know how to do so, don't worry. In this blog, we'll show you how to schedule posts on your LinkedIn company page and even give you tips on how to increase LinkedIn engagement.
How to Schedule Posts On Your LinkedIn Company Page Using Simplified(For Free)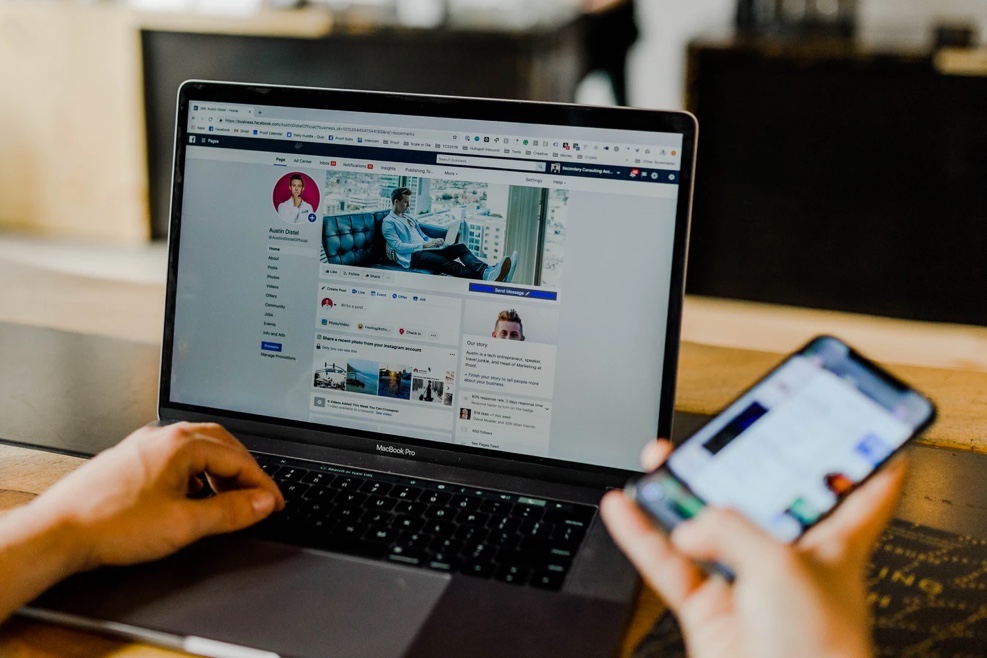 LinkedIn has no scheduling features for personal pages or company pages, so you'll have to use a third-party tool (like Simplified) to schedule LinkedIn posts. Simplified is a free LinkedIn scheduler that'll help you schedule posts on your LinkedIn company page without a hitch. In fact, with the Simplified chrome extension, you can schedule LinkedIn posts lightning fast!
This way, you'll have more space to carefully map out your LinkedIn marketing strategy in advance, create your posts at suitable times, and schedule them to increase LinkedIn engagement.
Here's how to schedule LinkedIn posts using Simplified:
1. Sign in to your Simplified account and click on 'Content Calendar.'

2. You'll be redirected to another page. Click on 'Let's get started.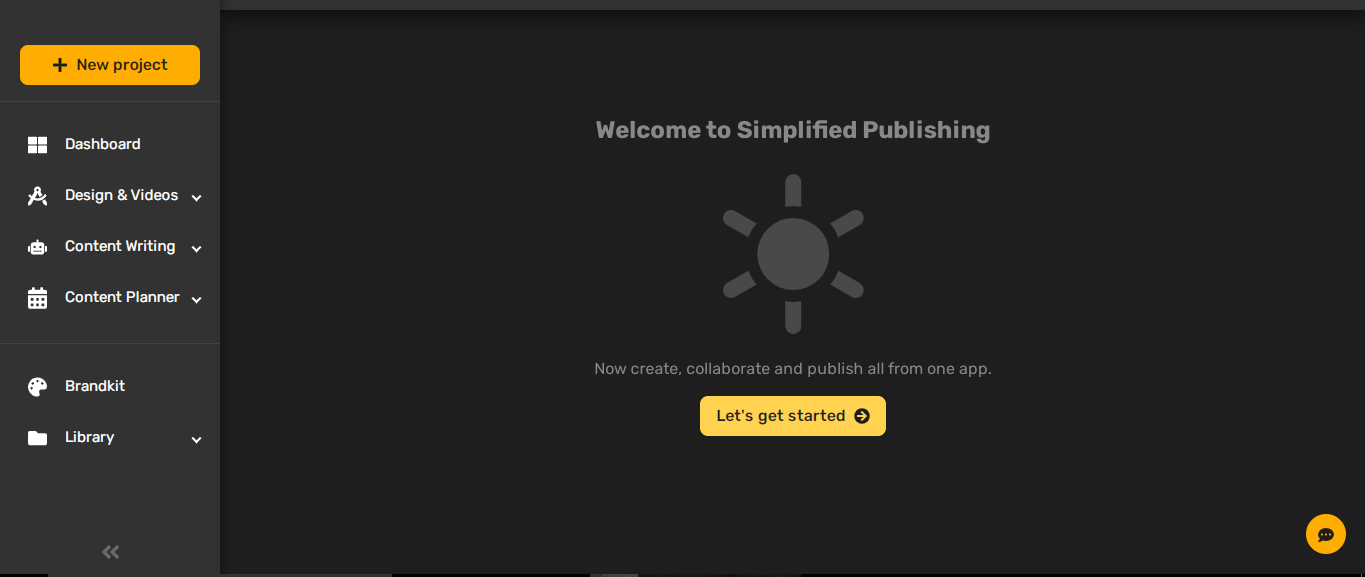 3. Next, you'll be asked to add any of your social media accounts, including Instagram, YouTube, Facebook, etc. Click on 'LinkedIn'.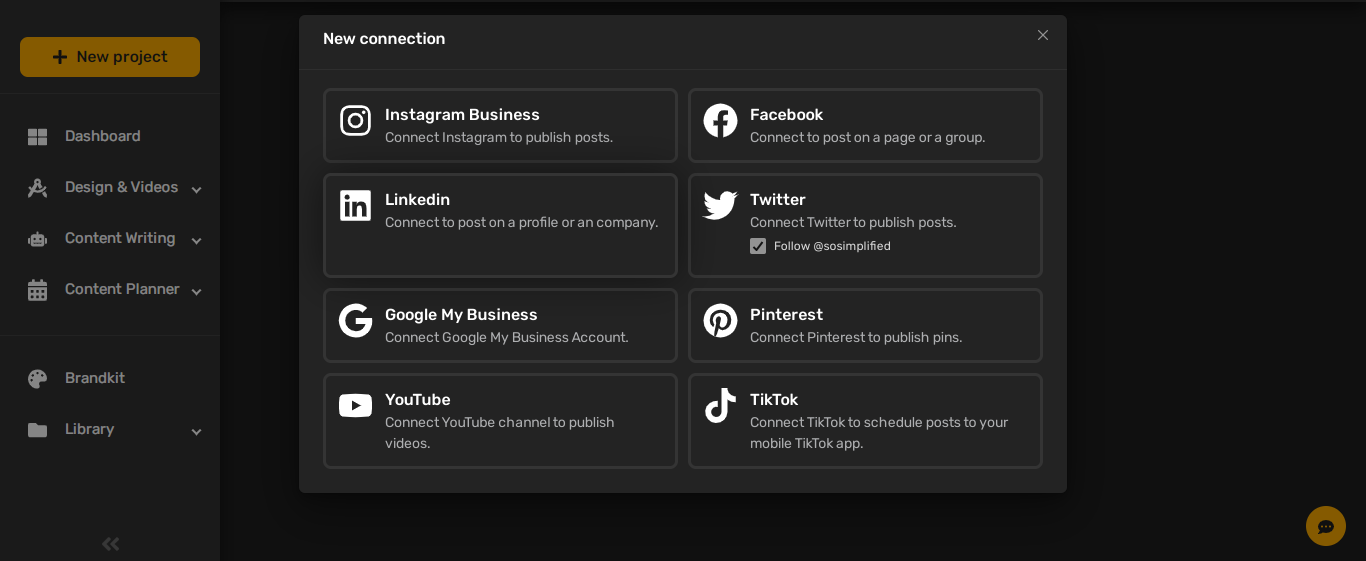 4. To connect your LinkedIn company page, click on 'Connect to LinkedIn Company'.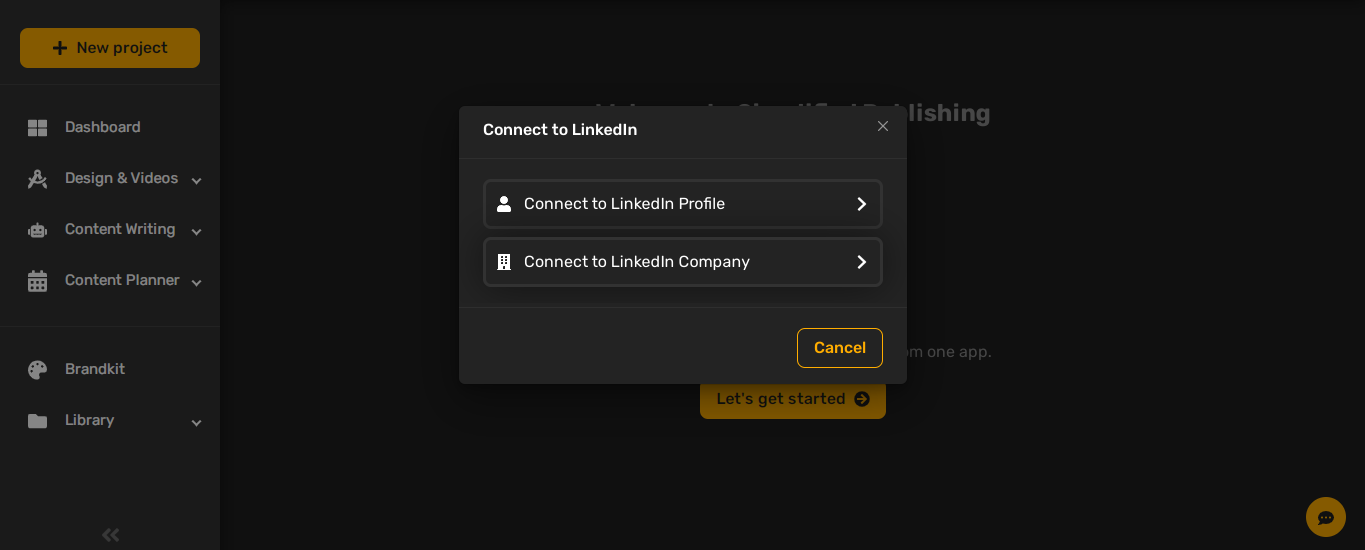 5. After that, you'll see the calendar. On the upper right-hand side, click on 'New Post.'
6. Use 'New Post' option to schedule your post. A box where you can create your posts will pop up. There are options for you to add media and emojis, use our AI Assistant to create spectacular content, and preview your post.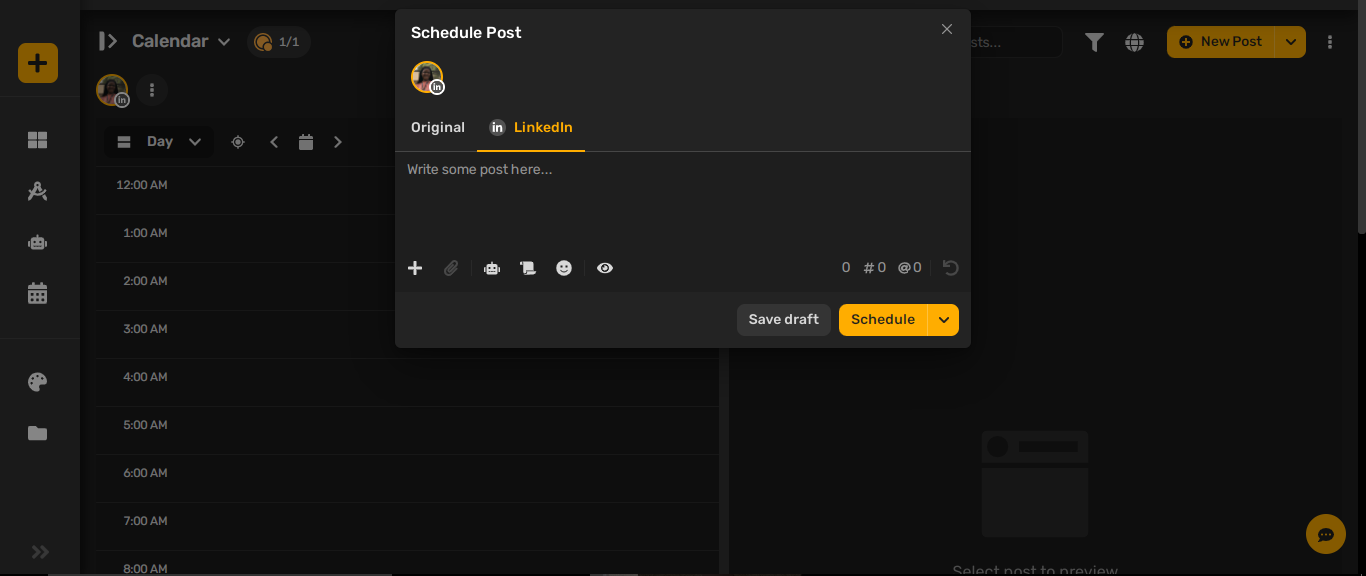 7. Once you're done, click on 'Schedule'. All that's left is for you to select the publishing time and c'est fini!
Best Time And Days To Schedule Linkedin Posts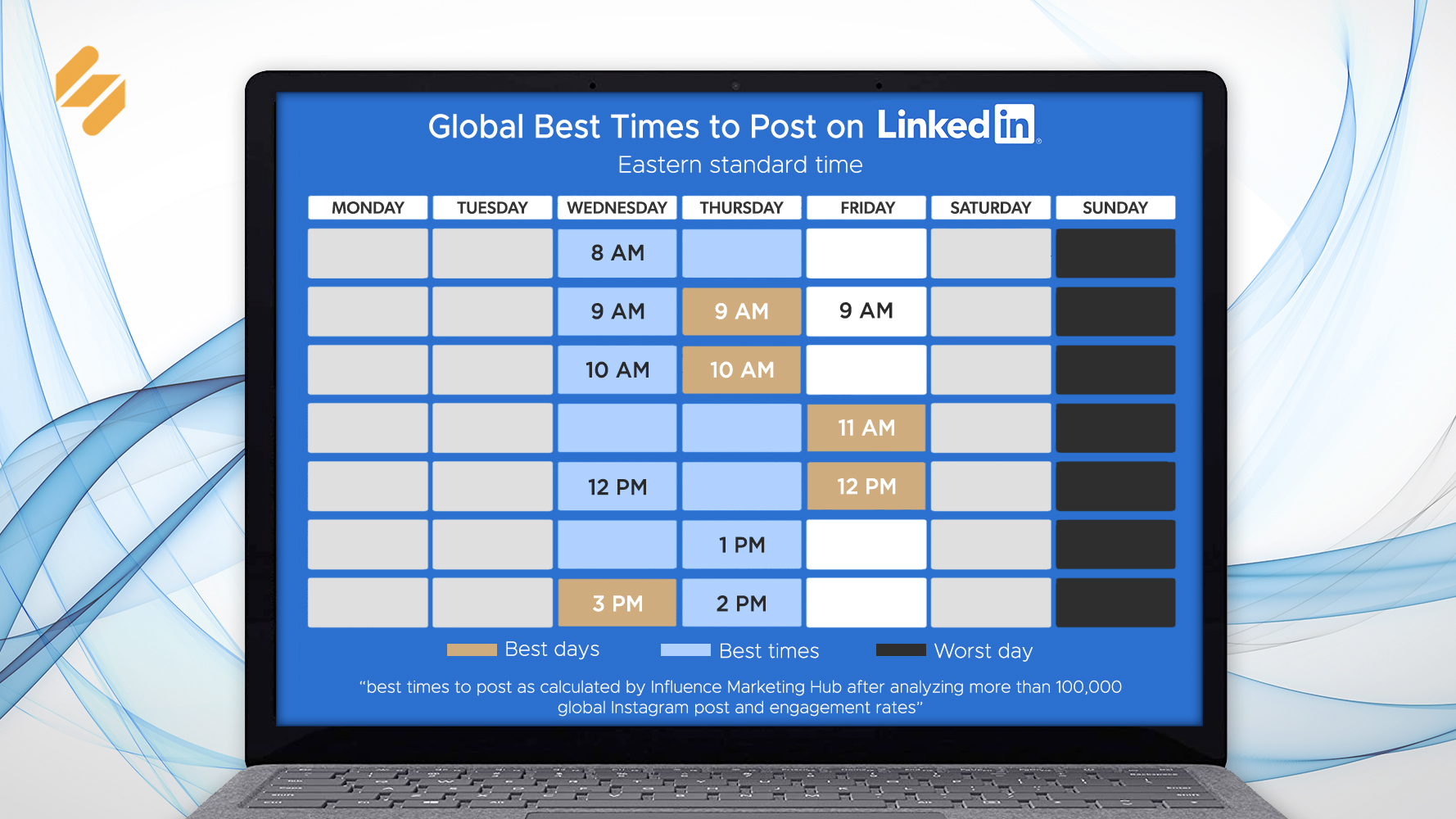 According to the results of a study conducted by Simplified, here are the best times to post on LinkedIn:
The best days to post are Wednesdays, Thursdays, and Fridays.
On Wednesdays, the best times to post on LinkedIn are from 8 am and 10 am, by 12 pm, and by 3 pm.
On Thursdays, it's recommended that you post in the morning between 9 am and 10 am, and during the afternoon between the hours of 1 pm and 2 pm.
The best time to post on Fridays are 9 am and between 11 am to 12 pm.
Now that you've seen the best times to post, all that's left for you is to test and schedule each of them one by one. This is so you can find out which one has more of an impact on increasing your engagement rate on LinkedIn.
Tips To Increase Linkedin Engagement
How do you get people buzzing about your posts? Let's give you a few tips to help you out.
1. Timing is everything
The right time to post will vary depending on your audience's location and demographics.
By understanding your audience's time zone, you can schedule posts on your LinkedIn company page at a time that works for them.
Pro tip: Once you've found the time that works best for you, try to be consistent and post regularly. Linkedin's algorithm promotes the business pages that post regularly.
2. Use LinkedIn Analytics
Another tip to help increase LinkedIn engagement is trying out LinkedIn Analytics. There's a free analytics tool in the LinkedIn app that measures how effective your social media strategy is. It provides insight to social media managers or marketers like you about your LinkedIn audience, so you can know the type of content they like to see and engage with the most.
Within LinkedIn Analytics, you can measure the following on your LinkedIn company page:
Visitor demographics metrics such as job function and location;
Engagement on your posts like impressions, clicks, and comments;
Follower growth.
3. Make it count
Everyone wants quality content; they want to read something that'll capture their attention and leave them wanting more. So, that's precisely what you should do- try different types of content at first, and see which one gets the most engagement. Once you've identified the content that your audience loves- keep 'em coming.
When posting content on your LinkedIn company page, you must keep the interests of your audience in mind. Minimize promotional posts, and get your followers talking by posting engaging content such as industry-specific questions & infographics.
4. Add links and media
Including links, photos and videos help to increase engagement on LinkedIn. Don't just add links for the sake of it, but use the ones that'll add more substance to your posts. Also, post engaging images and videos (especially from YouTube) as this will increase the share rate of your post.
Looking for the best TikTok Scheduler?
Apart from helping you make amazing brand designs, Simplified also allows you to define your brand's identity with our Free LinkedIn Scheduling Tool! This tool will take your brand to the next level by letting you customize content for posts, upload images or videos, write descriptions, and even auto-post to your brand's LinkedIn page in minutes. You can even directly publish to your socials from your desktop or phone and manage multiple accounts and clients!