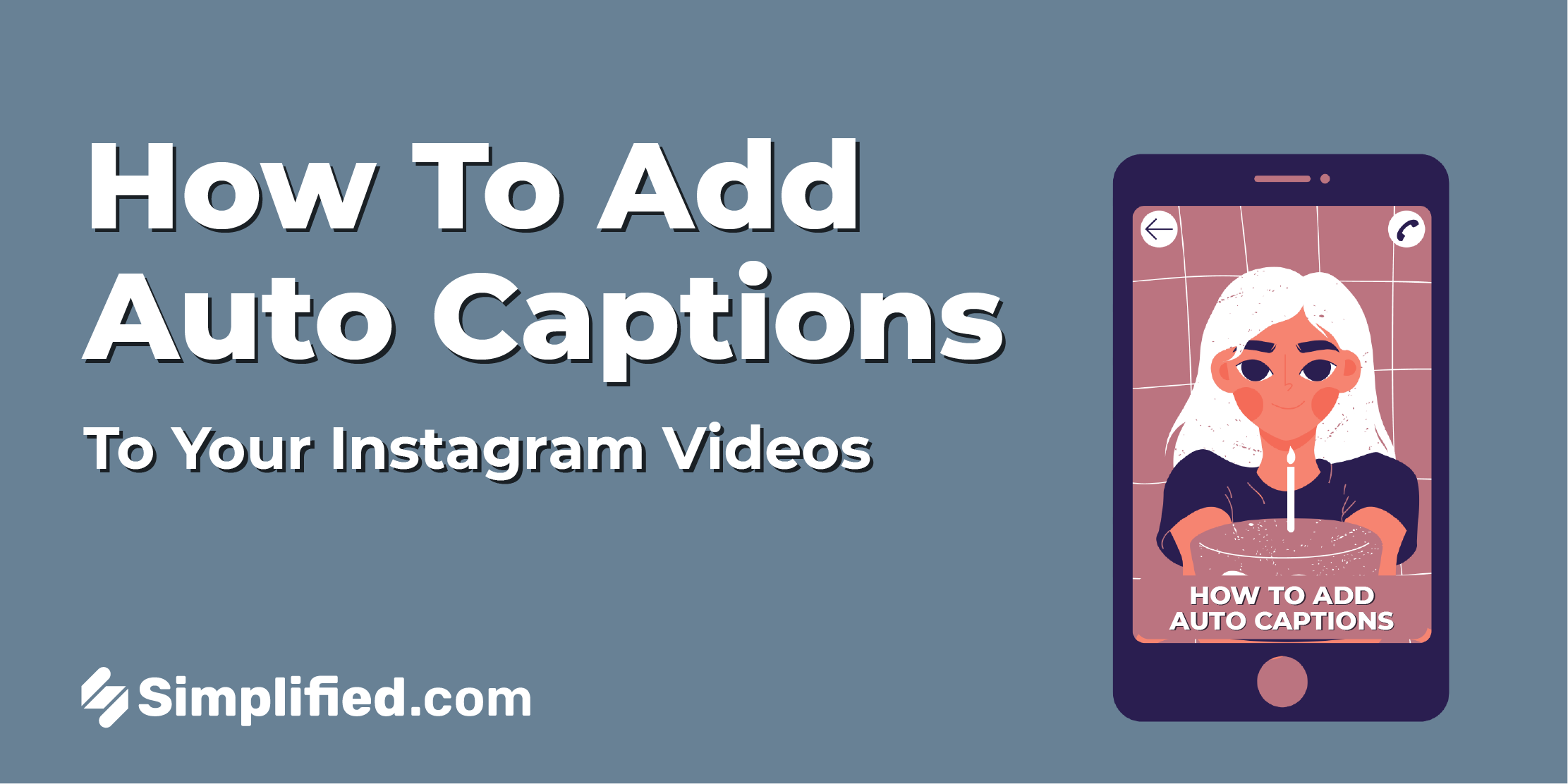 Instagram is one of the most popular social media platforms, with over a billion monthly active users. While the platform is mainly used for personal use, businesses also use it to reach their target audiences. And one of the best ways to reach this vast audience is through Instagram Stories.
Stories are a great way to share quick snippets of your day-to-day life, and they're especially well-suited for behind-the-scenes content, quick tips, and sneak peeks.
In today's social media-driven world, making your content accessible to as many people as possible is more important than ever. Adding captions to Instagram stories will help you reach a wider audience, including those who are hearing impaired. It will also make your Stories more accessible to those who don't speak the same language as you.
If you're not using Instagram video captions, you're missing out on a huge opportunity to connect with your audience. In this article, we'll show you how to add captions to Instagram videos in two easy ways.
1. How To Add Captions To Instagram Videos Using Simplified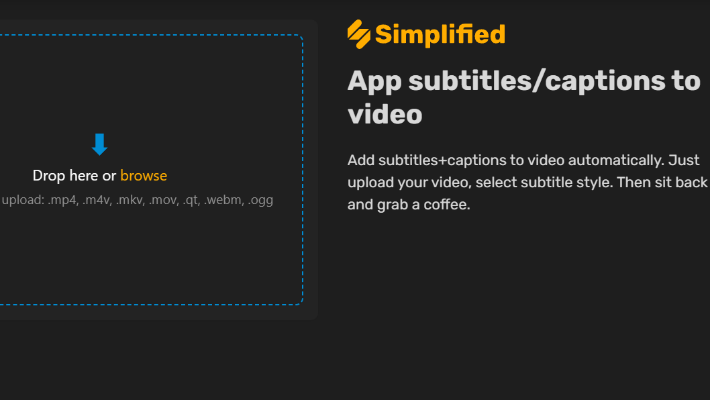 If you are too lazy to find an Instagram video captions generator sticker on your app, then use a Simplified auto subtitle generator to generate a caption for your reels or videos without doing anything.
Open your browser, visit the Subtitle Generator page and directly upload your video here.
After uploading the video, choose your subtitle style(from Default, Netflix, Youtube, Crunchy Roll, and Vintage Yellow).
Relax; let the tool do its work. After transcribing, you can download your video from the same window and upload it to your Instagram. It's that easy.
Apart from generating closed captioning for Instagram videos, this tool also helps you write engaging content for Instagram in minutes using the AI Writer. It's packed with all the features you need to write short-form and long-form content, 70+ AI copywriting templates, tone of voice options, and team collaboration. Plus, it's easy to use and comes with a wide range of resources to help you get started.
2. Natively Within The Instagram App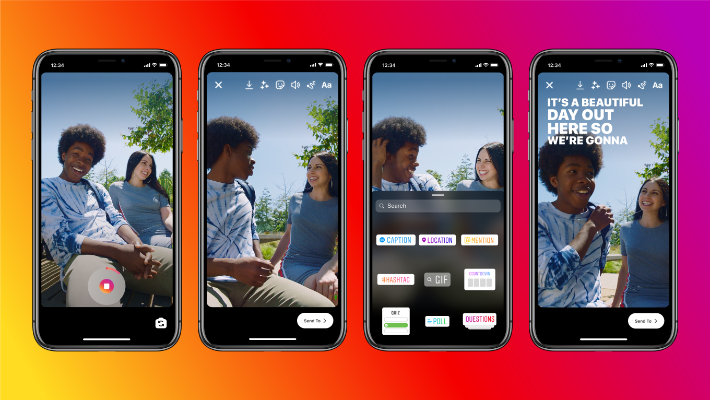 Another way to add captions to Instagram videos is to use the built-in captioning feature in the Instagram app. The new Instagram captions sticker works just like the normal Instagram Stories sticker. To do this, follow the below steps:
Steps
Step 1: Go to the Instagram Reels/ Stories and upload the video clip; you can also record it instantly.
Step 2: After you have uploaded or recorded the file, click on the sticker icon on top of the screen.
Step 3: Here, you will find the "Captions" sticker option; click on it.
Step 4: In the final step, you can choose text formats among four options, move it around on the screen and change its color.
Here you go! Now, your captions will start showing on your screen. Make sure you read and watch the captions before you post. Instagram might not correctly transcribe your audio. Users are currently unable to modify the captions after they have been posted.
Note: These Instagram captions stickers are only accessible in the English language and English-speaking countries.
Related: The 5 Best Automatic Subtitle Generators In 2023
FAQs On Adding Captions To Instagram Stories
1. How do you add captions to already recorded videos?
There are many methods to add subtitles or captions to your Instagram video. However, the Simplified caption generator tool is one of the most effective ways to add captions to your pre-recorded video. Here's how it works: upload your story to Simplified, select your subtitle style, and our subtitle generator will do the rest. You'll have a subtitle file you can download on your system in just a few minutes.
Does Instagram automatically add captions to videos?
No, Instagram does not automatically add captions to videos. However, it does provide a captioning tool that you can use to add captions to your videos.
Can I add subtitles After uploading the video?
Unfortunately, you cannot add subtitles after you have uploaded your Instagram video. However, you can add subtitles before uploading the video using the Instagram caption generator feature or a third-party tool. This is a great way to ensure that your video is accessible to a broader audience; you must upload subtitles before uploading videos or stories.
Bottom-line
As we have seen, there are two easy ways to add captions to Instagram videos. Using a built-in Instagram captions feature and a third-party caption generator like Simplified to quickly and easily add subtitles to your stories.
With Simplified, you can not only add captions to your Instagram stories but also schedule your posts and publish them using the content calendar. And that's not all you can design, edit videos, and write engaging AI-generated content in over 30 languages using 70+ AI templates.
So why wait to generate captions for Instagram stories for free to make your stories more accessible to everyone ?