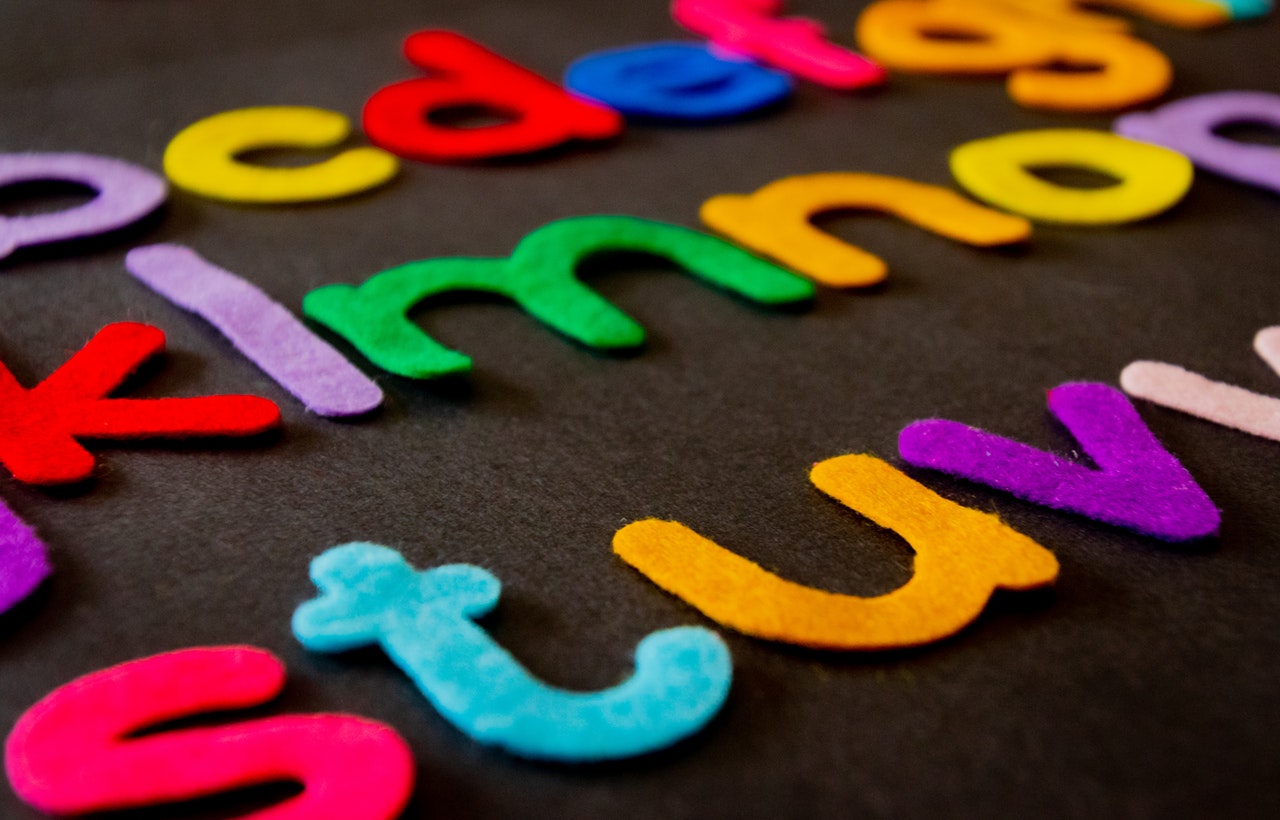 At Simplified, we talk a lot about designing, typography, and animation to keep you updated with the latest trends. In this blog, we are going to talk about kinetic typography through some examples. Some of you might already know what kind of animation it is. Even if you don't, we will explore this engaging type of animation using kinetic typography examples.
Kinetic typography animation isn't a new kid on the block. This animation is widely used in music videos, movie tributes, and more. It focuses on moving texts to evoke emotions and convey the main idea to the audience.
In this piece, we will review some of the best examples of kinetic typography that successfully combined the technique to gain viewers' attention and communicate the notion.
Let's dive in!
What is Kinetic Typography?
Before we dive into kinetic typography examples, let's examine what it is.
Kinetic typography – the technical name for "moving text" – is an animation technique mixing motion and text to express ideas using video animation. This text is presented over time in a manner intended to convey or evoke a particular idea or emotion.
It seems to be everywhere right now – commercials, music videos, mobile apps, and websites use it to make their words more impactful and add an element of artistry.
But in no way is moving type just having a moment. It's been around since the 1960s when feature films started using animated opening titles instead of static text, and it's not going anywhere any time soon.
Alfred Hitchcock's North by Northwest (1959) is credited as the first feature film to extensively use kinetic typography. Watch the two-minute opening title sequence:
We will now look at more intriguing and detailed kinetic typography examples to understand this technique better.
10 Best Kinetic Typography Examples
Kinetic typography animation is used everywhere – from movies to ads. Check out some of the best kinetic typography examples to inspire your artistry –
1. Jump (Ford F-150)
A car advertisement is not someplace you'd expect to see kinetic typography. And yet, in this video about the Ford F-150, the text is what carries the story.
Thirty seconds isn't a lot of time to make an impact, and Ford seems to be aware of this, starting the video with the phrase, 'OK, LOOK…'
This no-nonsense approach holds for the rest of the video and works to grab viewers' attention.
Ford uses big, bold text to match a big, bold car, and the result is a captivating video that gets its message across plain and simple!
2. The Alphabet – NEWGOLD
The Alphabet is an animated short created by Alessandro Novelli of NEWGOLD in 2010.
The video features alphabets from A through Z represented by different fonts for each alphabet.
The video has added Fréhel's "Si tun'étais pas là" as a background track to add more charisma.
It uses kinetic typography animation to create a nice and engaging learning experience
3. Tomorrow I'll be Brave (Jessica Hische)
Tomorrow I'll be Brave is a children's bedtime story by Jessica Hische. This animated video uses kinetic typography to bring the book's pages to life in this fun, short trailer.
The most interesting thing about this video is that the words themselves create entire scenes. For example, the word 'STRONG' becomes the tunnels of an ant farm, and the word 'CONFIDENT' is the battleground for a knight slaying a dragon.
This approach makes the video quite different from typical book trailers and presents an interesting way to use kinetic typography.
4. Husbands: Dream
This music video manages to make good use of black ground and kinetic typography. It is fresh music with a black background and lights up the lyrics, using bright fonts.
Cauboyz is behind the creative style of presenting individual boxes, putting words inside of them.
The way the animator designed the whole animation in the video is cool, as it perfectly matches the nature of the song.
5. Reinvent (The Legal Innovation Hub)
This kinetic typography example is a GIF – showcasing how kinetic typography animation can make a mark in just a few seconds.
It takes kinetic typography to the next level by implementing clever wordplay.
The way that the words rearrange to create something new is mesmerizing, and the bold colors really make this pop.
6. Rick and Morty
What's better than a kinetic typography example from your favorite TV show?
Created by the motion graphics artist Gary Motion, this example of kinetic typography adds visuals to a classic comedy TV moment but is flashy and fast-moving.
It's a super slick piece that has some great detail, like the diagonally-sliding text and the varied use of style and color.
7. Fusion Design
The video is a remarkable example of combining motion graphics and kinetic typography to create an engaging video.
You would enjoy listening to music and viewing the artistic work that the artist embedded in the video.
Dusan Tatalovic uses incredible text movements to communicate the message, combining it with dazzling animation and a cool song to stay and watch the video till the end.
If you are looking to create a music video, you can take some ideas from this work.
8. Apple
No list of amazing videos can be complete without an Apple ad.
The purpose of this video, like all Apple ads, is to showcase the features of new Apple products. So you could be forgiven in thinking that kinetic typography could distract from that.
But the typography in this video not only aids the story but also adds to it. Moreover, the text is written with such personality and pops onto the screen at such a pace that you can almost hear someone narrating it.
9. Be Water, My Friend (Júlio Cargnin Pereira)
This short video packs an incredible punch.
The audio, snipped from an interview conducted shortly before Bruce Lee's untimely death, is married up perfectly with the kinetic typography – and this superb editing has earned the video thousands of views.
Message aside, this video is a great example of how versatile kinetic typography can be.
The words stretch, float, melt, flow – and do whatever else is required to complement the story. It shows that, just as water can be manipulated, so can typography.
10. Find your Focus – Headspace
The last but not the least kinetic typography example is an animated short video by Headspace that came out in 2018.
The video makes excellent use of typography to coax people into following the steps to guided meditation through kinetic typography.
These are some of the best kinetic animations we have come across. We hope these inspired you and helped you understand this animation technique better.
Final Thoughts
Today, design is an integral part of branding and marketing. To make an impact and connect with your audience, it is important to use various design tools and techniques. Kinetic typography is one such versatile medium to express and put forth your message to the world.
At Simplified, we have made it simple for you to incorporate techniques like kinetic animations in your content. You can design everything through our design platform, scale your brand, and collaborate with your team like never before.
One Free app to design, collaborate, and scale your work – try Simplified today.