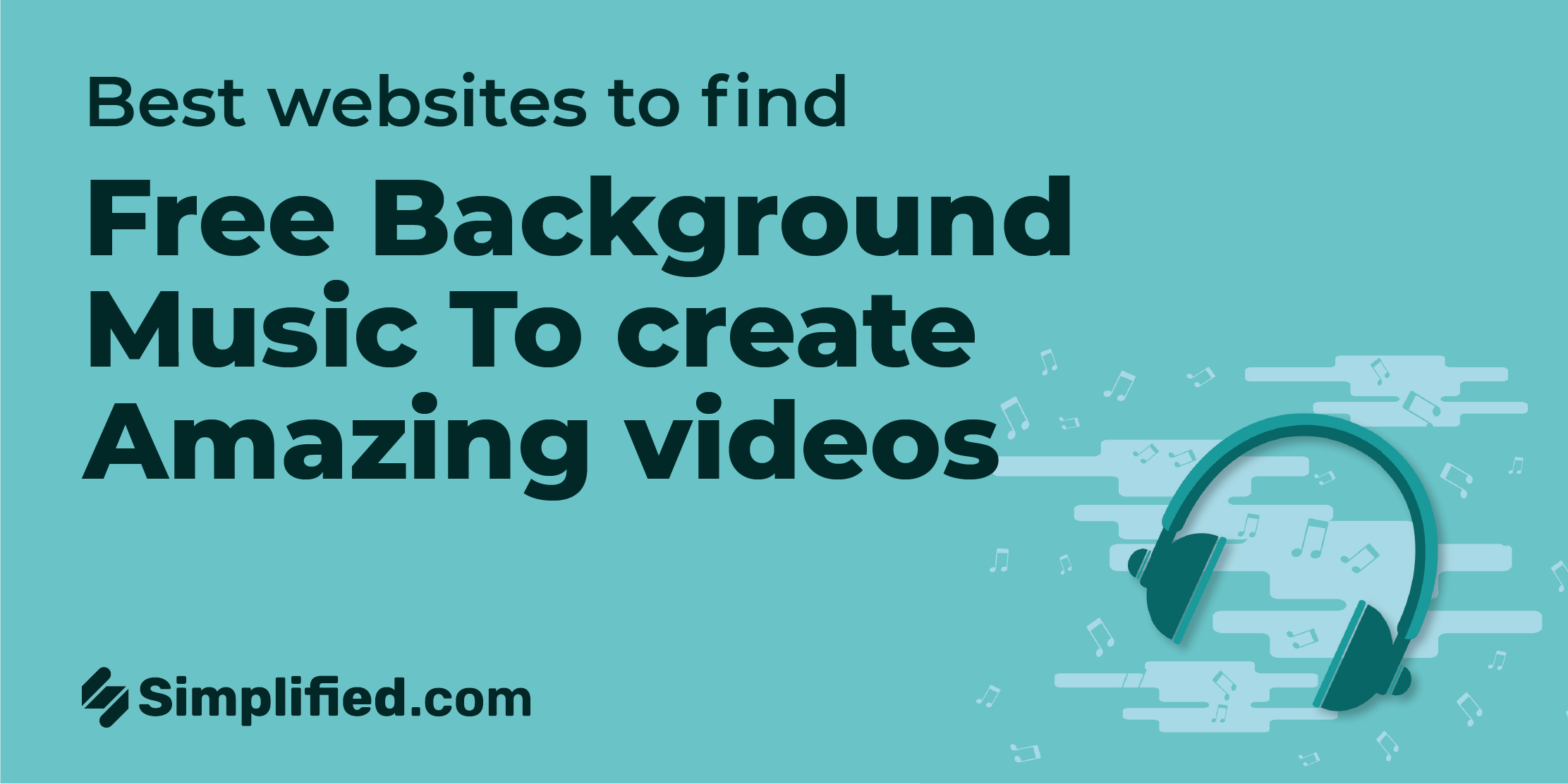 Are you tired of using generic background music for your videos? Look no further! As video marketing continues to soar, it's important to level up your videos with unique and engaging background music. In fact, according to Wyzow video marketing statistics, 86% of businesses use video as a part of their marketing strategy.
But choosing the perfect background music can feel like a daunting task. That's why we're here to help! In this blog, we've compiled a list of websites where you can find free background music for your videos without worrying about copyright issues.
What are the types of music licensing?
First things first, let's define music licensing. In layman's terms, it's the process of getting the green light to use a specific piece of music in various media projects like films, TV shows, video games, and more. But, it's not just a simple handshake deal, oh no. It involves multiple players like the copyright holder of the music, the person or company using the music, and any middlemen in the licensing process like music licensing agencies or music libraries.
Now, before you set out to find the perfect background music for your video, it's important to know the different types of music licensing out there. And let me tell you, it's like a choose-your-own-adventure book. So, without further ado, here are a few types of music licensing to familiarize yourself with:
1. Free public domain
These creative works have been set free from the shackles of intellectual property laws like copyright, trademark, or patent. That's right, you can use these bad boys without asking permission or reaching for your wallet to pay royalties.
Think of it like finding a dollar on the street, you can use it without any repercussions. In the case of Public Domain music, it's copyright-free, and you don't have to worry about any legal or financial trouble. So go ahead, use that Public Domain music as the soundtrack to your video masterpiece without a care in the world.
2. Creative Commons
Just when you thought you hit the jackpot with Public Domain music, Creative Commons comes in to shake things up! This non-profit offers a wide variety of creative works for free but with a catch.
Creators still get credit for their work, just like they would if you had to pay for a license. But, to use the music, you'll have to follow certain guidelines. Think of it like a scavenger hunt, but instead of finding hidden treasures, you're finding the perfect background music for your video.
There are six different types of Creative Commons licenses to choose from, each with its own set of rules.