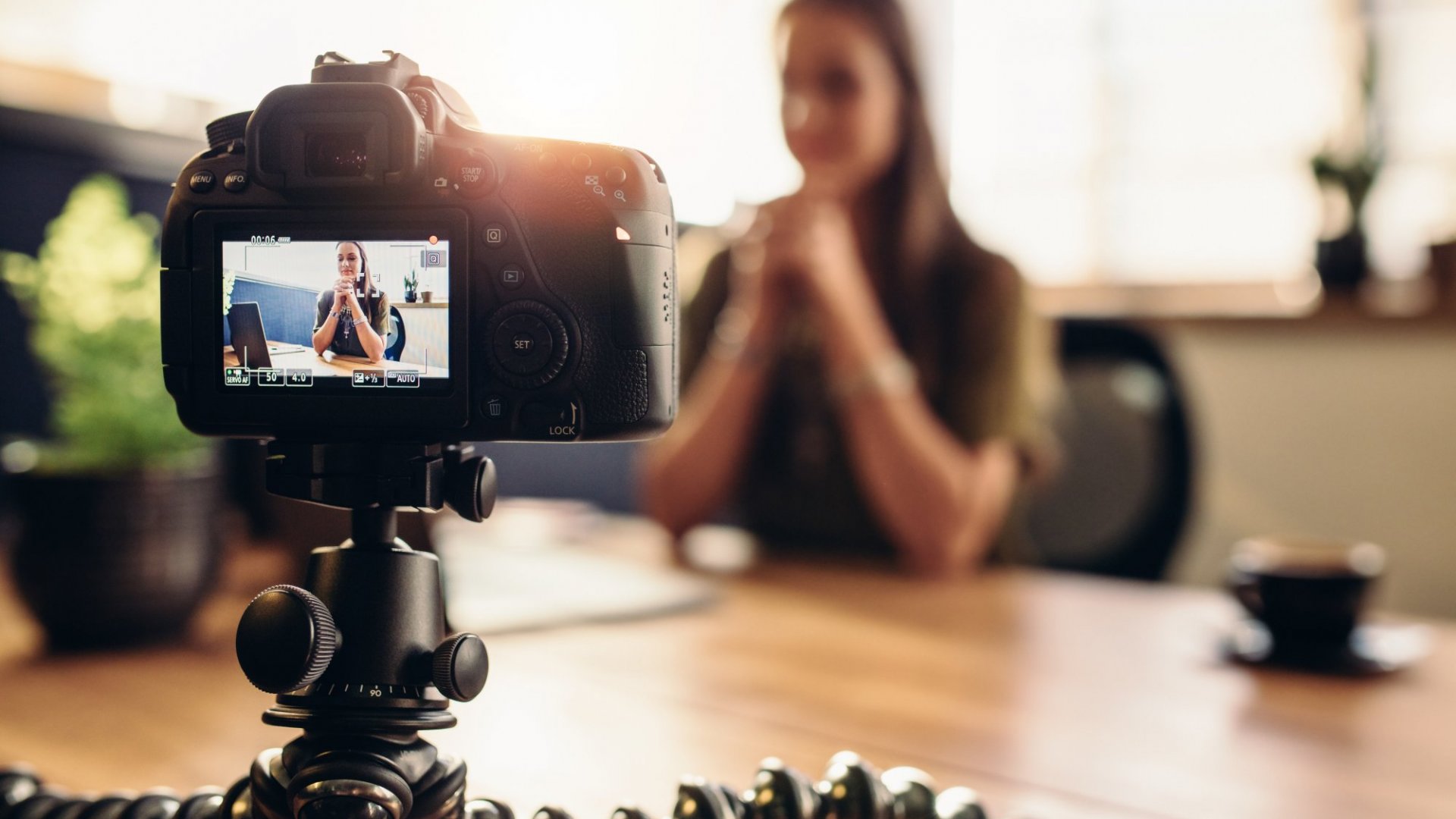 It's no secret that videos are now being used by many brands to grow their business and increase their reach. In fact, as of 2021, 86% of businesses use video as a part of their marketing strategy. However, with everyone joining the video marketing bandwagon, you're probably wondering how to make your videos stand out. Well, my friend, what you need is background music!
Using the right background music for videos plays a great role in snagging the attention of your audience and making your videos more engaging. It'll also help to properly relay the message you're trying to get across and influence how the viewers perceive your brand.
That being said, knowing how to choose the perfect background music may not be a breeze. But, that's okay – we're here to help! In this blog, we've put together a list of some sites where you can search for free background music for videos. We'll even be telling you the types of music licenses so you can ensure that you're using the music legally.
4 Types of Music Licenses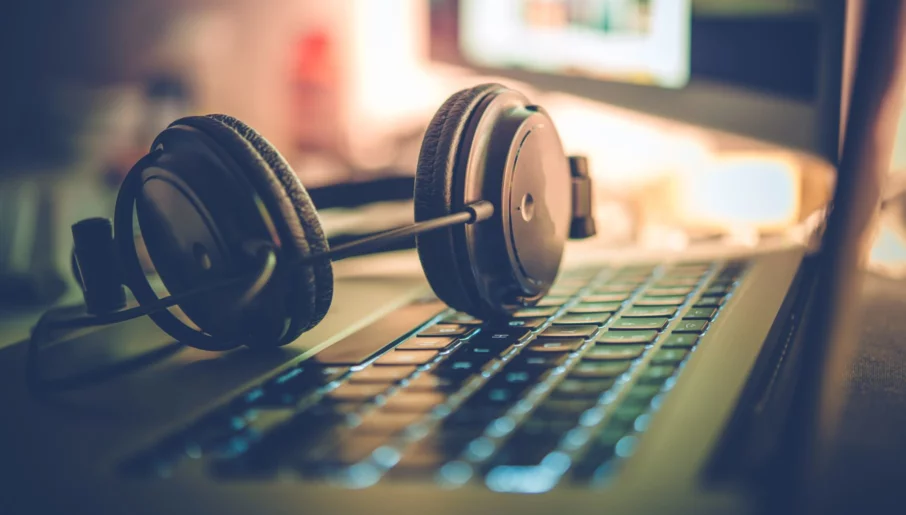 Apart from avoiding legal issues, you'll need to understand music licenses so that you can use the knowledge to effectively make your creative decisions. The different types of music licenses vary in price and options. Here are a few:
1. Free public domain
This is copyright-free music. Because these licenses aren't regulated by intellectual property, public domain content is available for use by anyone. So, using this license means you can get copyright-free background music and won't have to worry about legal or financial problems.
2. Creative Commons
Just like with public domain licenses, you can get free background music with Creative Commons. Creative Commons is a non-profit where creative works are available for free. The creators get credit for their work, which can then be used for free.
But there's a catch; you'll need to follow specific requirements to get access to the music. There are 6 different Creative Commons licenses. The most permissive license is ''Attribution (CC BY)'', which allows you to use the song as long as you credit the creator, link to the CC license, and state if any changes were made to the original work.
3. Royalty-Free
The Royalty-free music license means you'll only be required to make a one-time payment to use a piece of music as many times as you please. Note that you have to make this payment upfront, after which you use the song for as long as you want.
4. YouTube Music License
If you frequently post videos on YouTube, then you may like this. With this easily accessible music license, the owner of the music allows you to use it in exchange for a cut of your revenue generated on YouTube. It's a great way to avoid encountering copyright issues on YouTube.
8 Websites To Get Free Background Music For Videos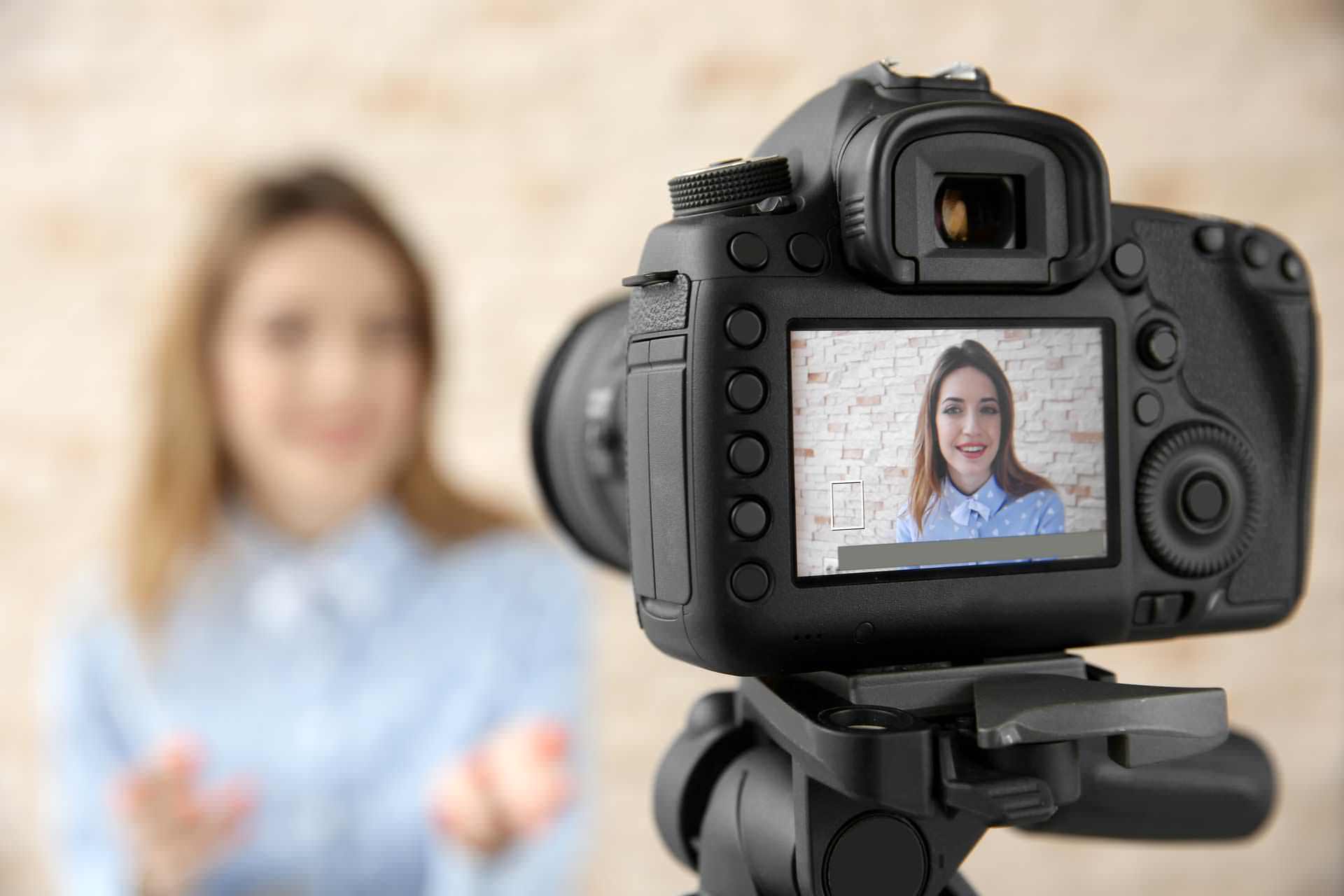 Now we've gotten to the juicy stuff, here's a list of some websites where you can source for background music for your awesome videos.
1. Simplified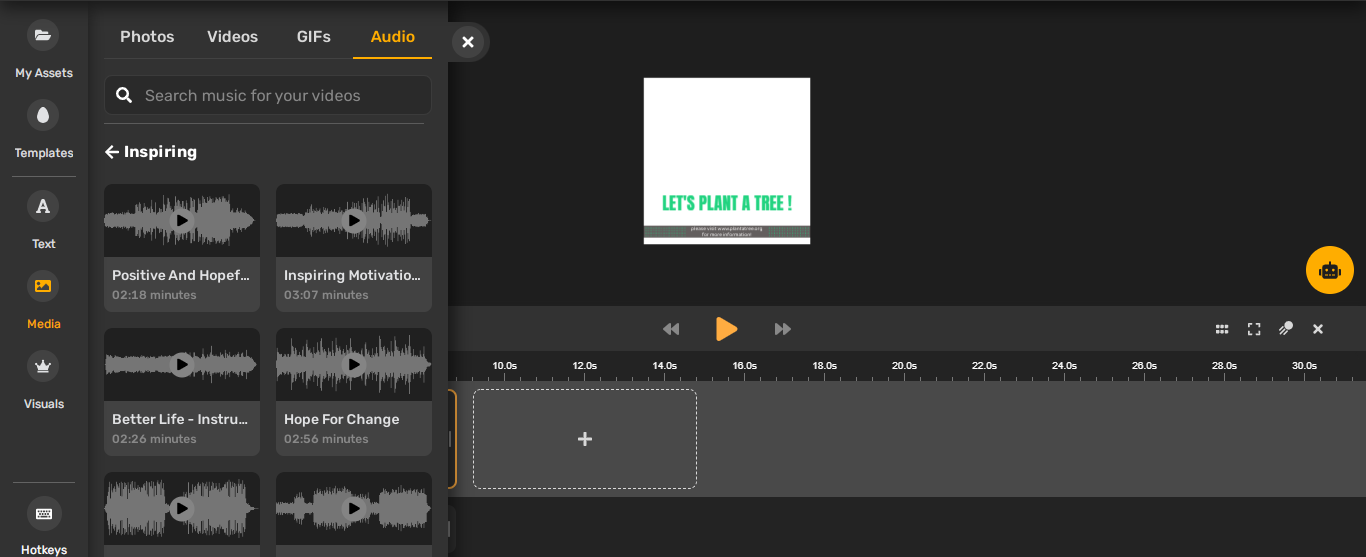 Simplified IS the best tool for video editing and finding premium SFX library music.
Let's explain.
With Simplified, your videos are sure to stand out when you add sound effects from our free library of SFX creations! In just a click, you can alter the mood of your video announcements or ads in just moments and draw your followers in.
There are over 60 categories of SFX and 100s of sound options to choose from, including great background music for videos.
You can even upload your effects from your computer or Google Drive. It's as simple as drag, drop, done! (We mean this literally. You can just drag your music and drop it where it's needed.) And best of all, it's free…forever!
2. YouTube Audio Library
In the YouTube Audio Library, you'll find a free collection of music and sound effects. Because these music files are the property of YouTube, they are Royalty-free. You can directly add music files to your video while you're working online or download these files directly to your device.
3. Mixkit
This website has over 1,000 royalty-free stock music tracks that can be used for your videos. Mixkit is extremely easy to use, as there's no signup or attribution needed to use its music tracks.
4. Free Stock Music
From hip-hop to pop, Free Stock Music offers many categories of free production music. However, you do have to put the attribution in the credits. There are regular additions of free music to the library, with the supported file formats being WAV, AIFF & MP3.
5. CCMixter
CCMixter provides over 120 original (and free) music tracks for your videos. But, you'll need to use a Creative Commons license for this. All you need to do is credit the artist.
6. Filmstro
Offering over 65 different music categories, Filmstro is one of the best websites to get free background music. You can also customize any music track by its depth, momentum, and power.
7. Freeplay Music
With over 50,000 free songs offered by Freeplay Music, you're sure to get some perfect background music options that can be used in your videos.
8. SoundCloud
Soundcloud is a very popular music platform where you can search for anything you need. You can also preset a filter for the license. Some filter options include 'to share', 'to use commercially', and 'to modify commercially'. Several music files on SoundCloud are licensed under Creative Commons.
Add Sound Effects to Your Designs in a Click
Spice up your videos with sounds from our one-click audio library today to get the best copyright-free background music for videos. Trust us, you'll be so glad you did. Sign up at Simplified today – it's free!