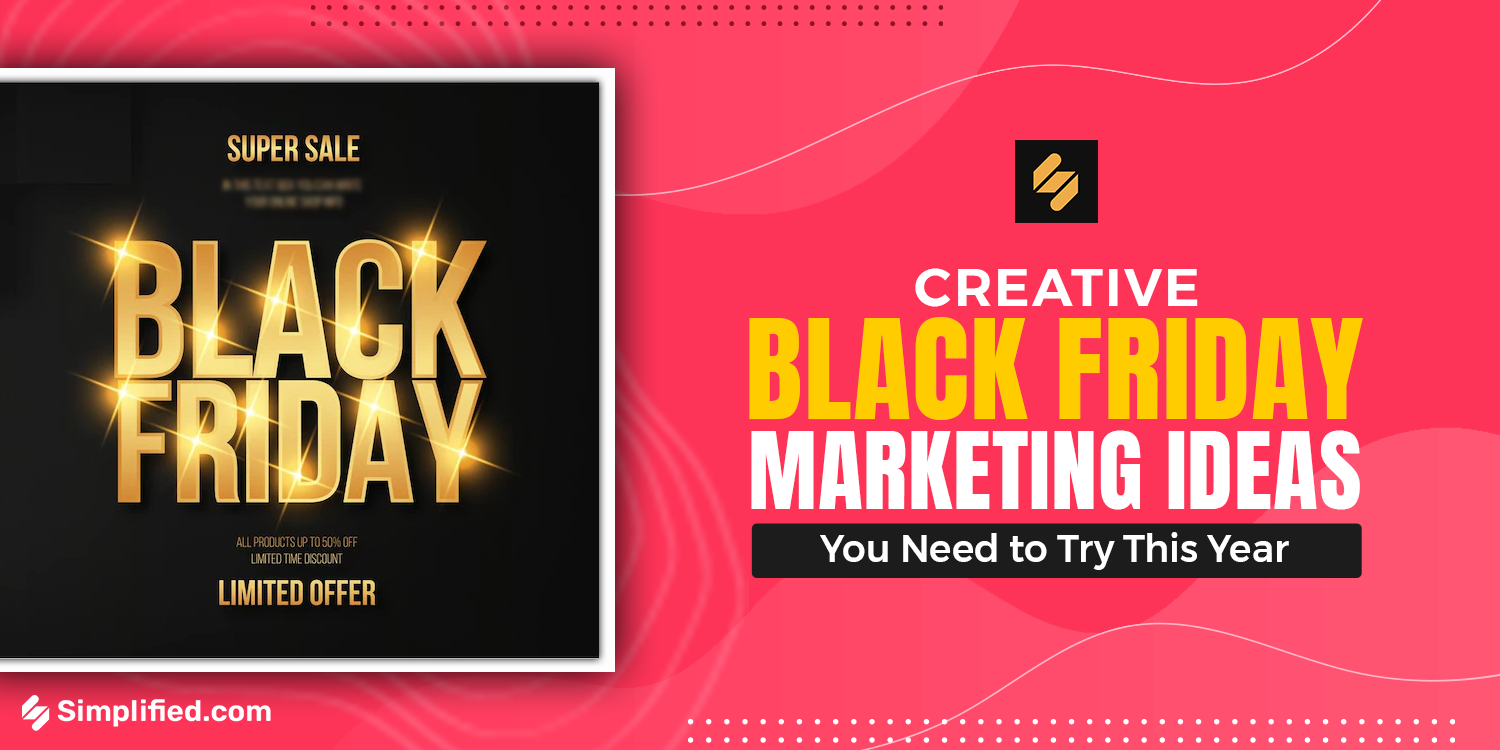 Black Friday is one of the busiest shopping days of the year. A lot of businesses make the mistake of thinking that they can just put up a few ads and deals and call it a day. But if you really want to stand out and take advantage of all the Black Friday buzz, you need to have a well-thought-out marketing plan.
To help you get started, we've put together a list of 12 proven Black Friday marketing ideas that you can use to boost sales and drive traffic to your store or website. From using social media and influencer marketing to running targeted ads and email campaigns, these ideas from Simplified will help you make the most of Black Friday and get the results you're looking for.
What is Black Friday Marketing?
Black Friday is the day after Thanksgiving and the biggest shopping day of the year. Black Friday Marketing refers to targeted marketing to boost sales beginning on Thanksgiving to the next Monday, known as Cyber Monday.
When done right, Black Friday marketing campaigns can not only increase your sales during the busy holiday season but also accelerate your number of clients/customers. Take a look below for the best Black Friday p