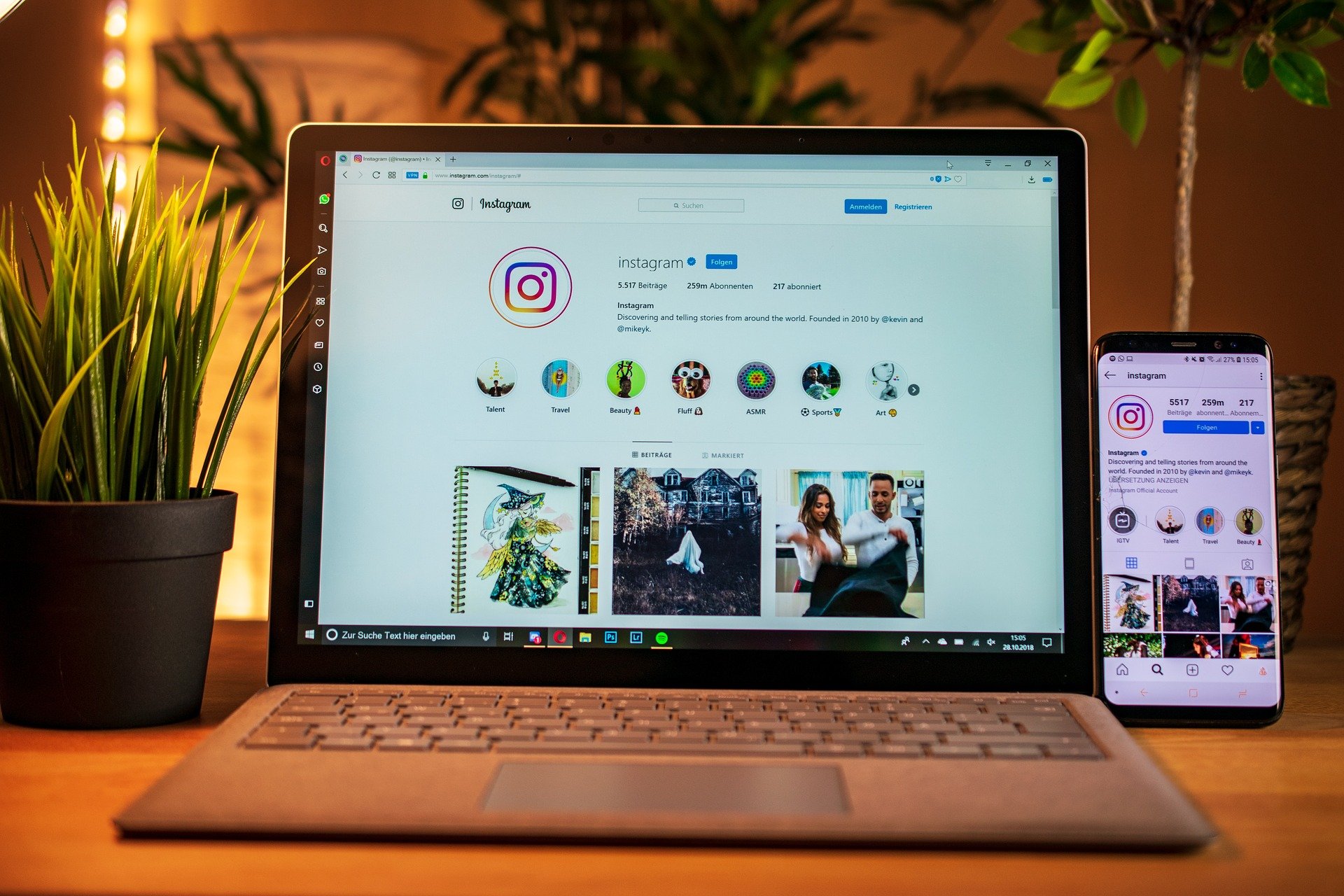 Instagram highlights are collections of Instagram stories. If you have been using Instagram, you must know the value of posting stories to enhance engagement. In this post, we will learn about the best Instagram highlight ideas and how you can use them to achieve your business goals.
How to Create Instagram Story Highlights
Instagram story highlights are a common feature in personal as well as business accounts. They are present at the top of your profile, along with your bio and website link.
While Instagram stories vanish within 24 hours, Instagram highlights allow you to show stories under relevant topics, allowing for continued access to past stories on your profile. You can categorize them like albums and put a cover image on top. Check this Simplified guide to get some brilliant Instagram highlight cover ideas.
Check the simple steps below to create an Instagram highlight.
Go to the Settings menu in your Instagram account.
Go to the Stories option and "Save to Archive" all the stories you want to highlight.
Now, go to your profile, and you will find a plus icon under your bio to create a highlight. Choose among the archived stories according to your category.
Finally, you will find the option to choose a cover photo and a title for the highlight.
Now that you know how to create an Instagram story highlight, let's look at Instagram highlight ideas that you can use in 2022.
Related: The Ultimate Guide To The Best Time To Post On Instagram + Free Tool
7 Instagram Highlight Ideas to Beat Your Competitors in 2022
Instagram story highlights are the first thing noticed by anyone who visits your profile. You must highlight your best assets so that viewers can easily navigate between them and learn about your brand.
⭐ Design Instagram highlight covers that connect with your brand. Use your brand colors and fonts. Keep it straightforward and simple!
1. List your products on your Instagram highlights
Highlight your products and services on top if you want to showcase them. Your customers and new viewers don't have time to scroll down through your entire profile and hunt for products that they like. They will want to find new products as quickly as possible, and Instagram highlights provide an easy shortcut.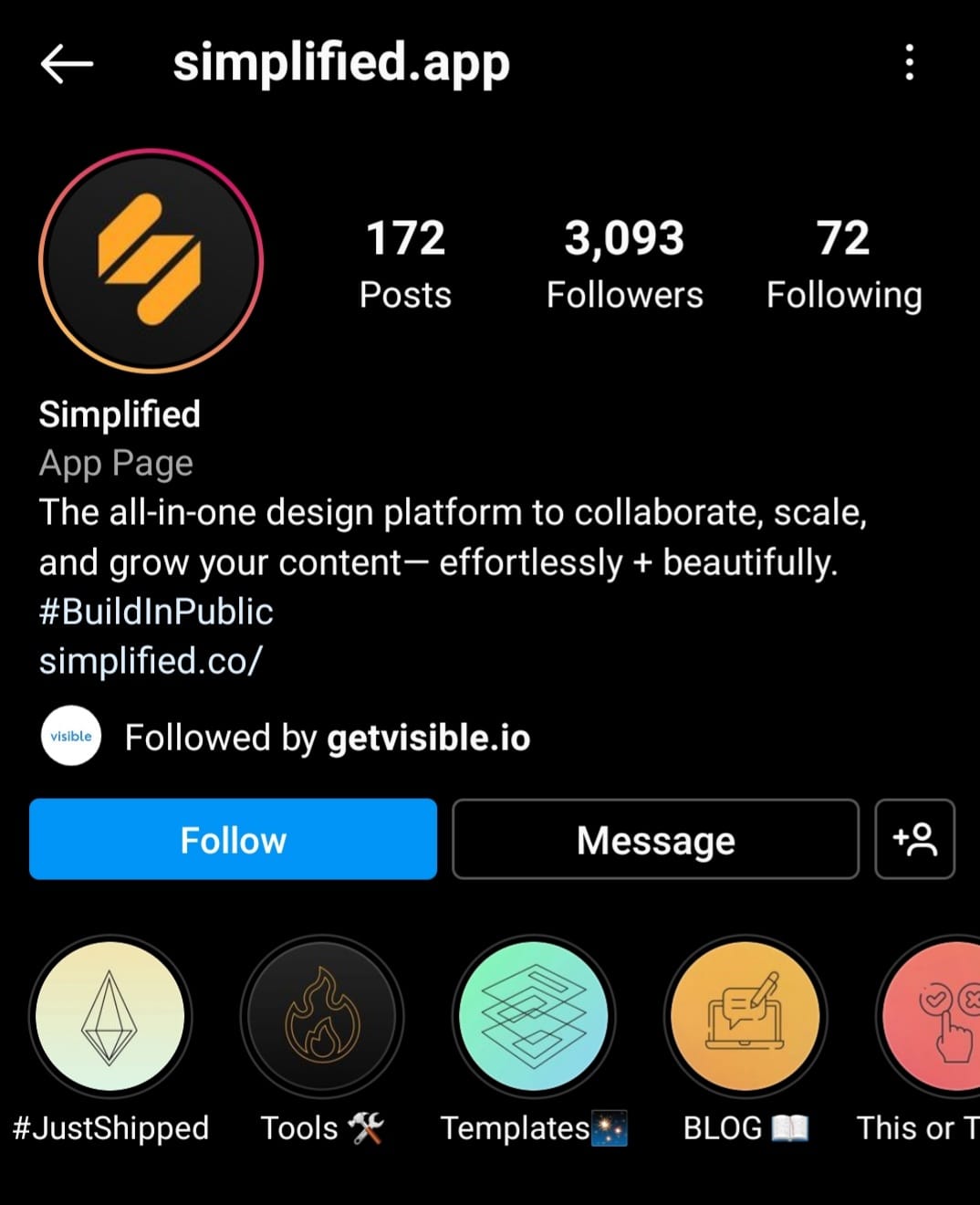 First, you will need to share the products in your stories. Use a good template with the price, features, and story link stickers. You can create excellent Instagram stories with Simplified. Save them to the archive and then highlight them on your profile. Make sure to use good highlight cover photos.
2. Show your polls and answers
Conducting polls and answering your customer's questions is a fantastic way to engage with your community. Instagram already has some amazing tools which you can use to get your users to ask questions. You can answer all the questions you collect and use Instagram story highlights to create a collection of answers.
Put them all under a "Polls" or "Q&A" topic as a highlight. This will help your audience come back to your responses whenever needed.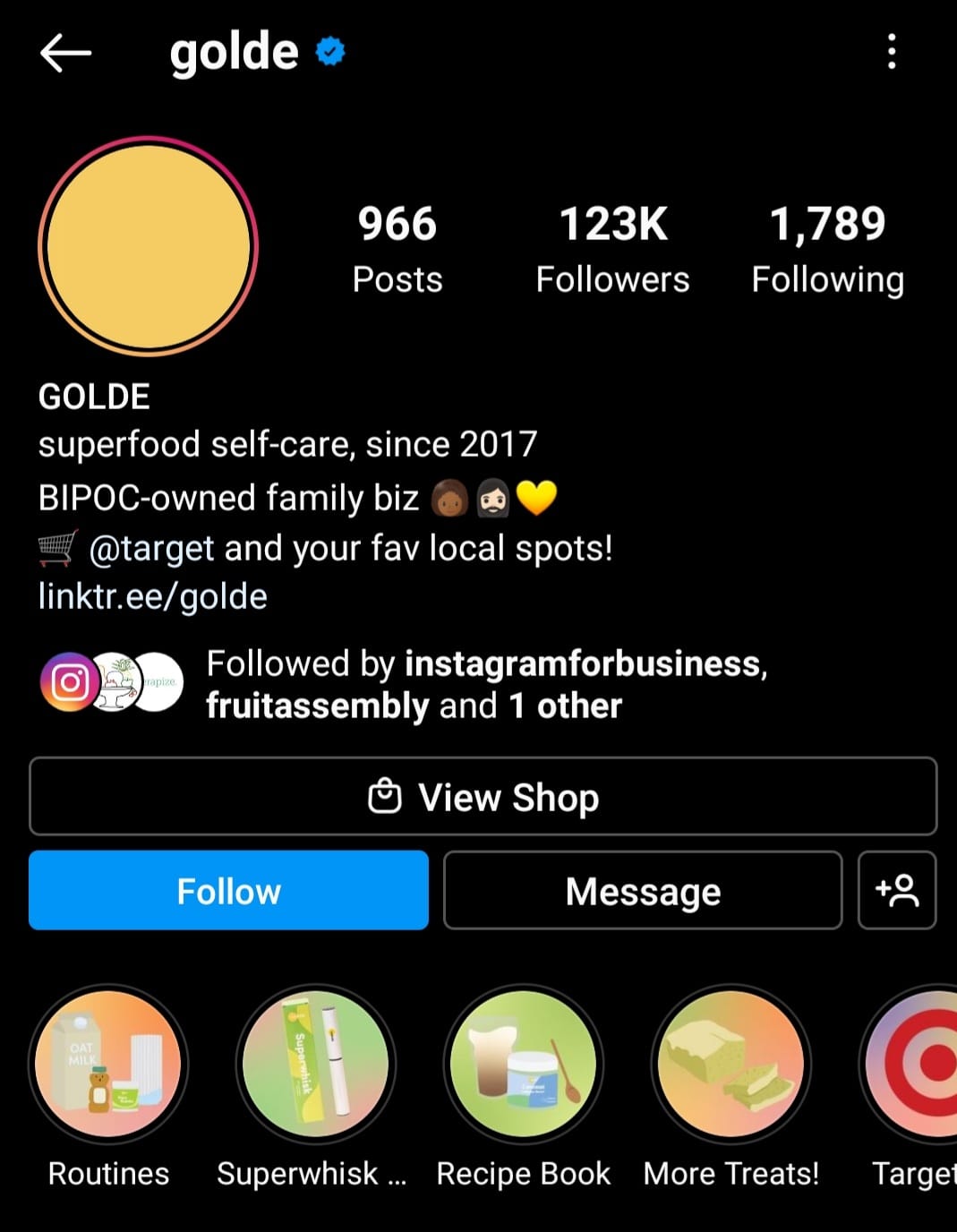 Related: What to Post on Instagram to Make it Your Biggest Flex for Your Business
3. Product tutorials and guides
Knowing about products is great but knowing how to use them is even more important. Why not create product tutorials and highlight them on top?
Even if your products don't need tutorials, you can show different ways to use them. For fashion garments, you can create a complete fashion book to show how to style garments.
You can also create guides on topics related to your business. For example- if your business makes travel gear, you can create short guides on how to travel safely.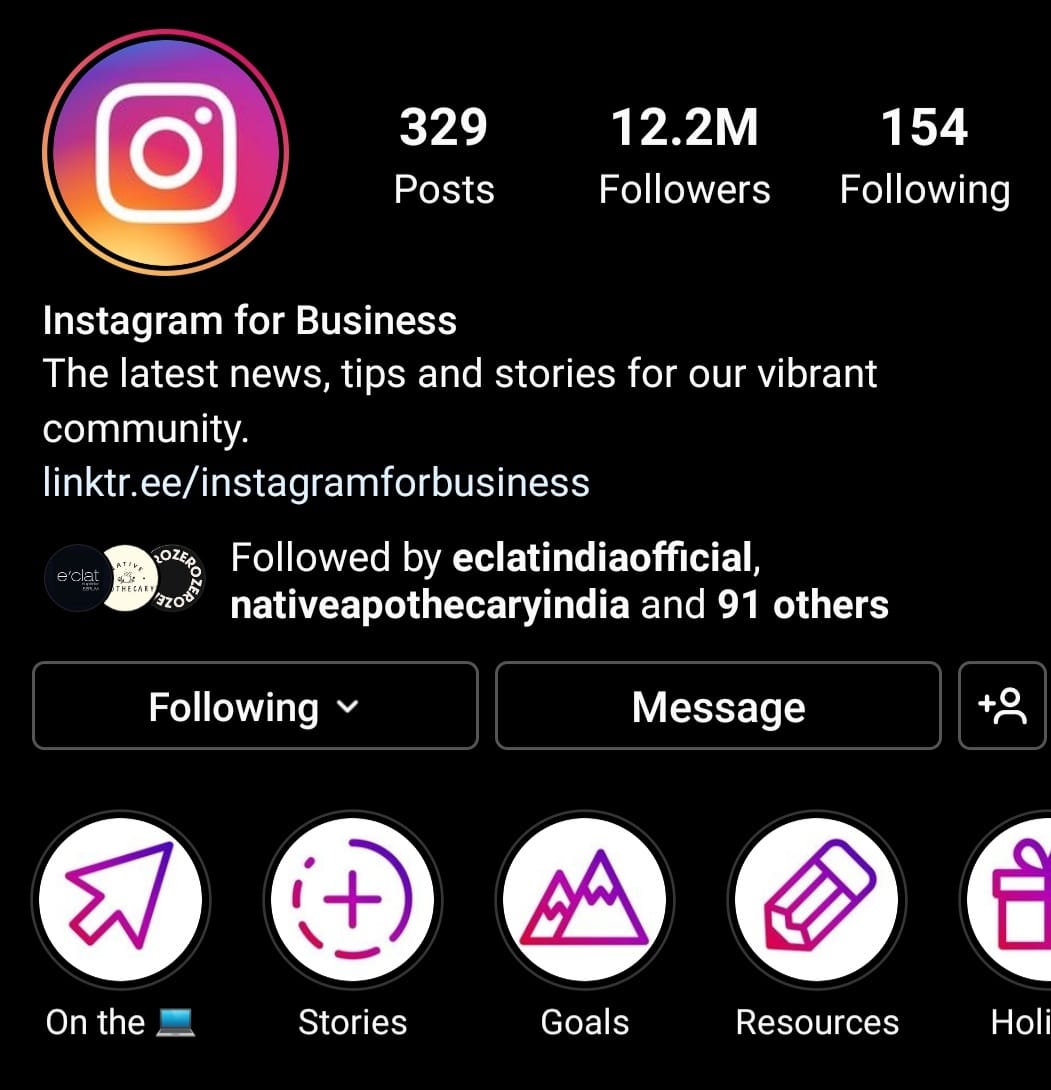 4. Showcase your customer testimonials
The best thing that Instagram provides you with is a community. And the best way to impress your community is through customer testimonials. You can ask your customers to post about their experiences on Instagram stories.
Take screengrabs of customers praising your work on DMs (with permission, of course!). Collect these screengrabs and use them to create a review-focused Instagram highlight.
This is the best Instagram highlight idea to use to add credibility to your brand.
Related: Powerful Tips & Tricks to Dominate Instagram Live
5. Highlight sales, discounts, and announcements
Sales and discounts are something your users don't want to miss! You can keep them as highlights once you share them in your stories. This way, your followers can check your profile to get all the details they need about existing sales.
Be sure to mention the details and discount rates. Share the coupon codes. If there are any other announcements regarding a price drop or raise, make sure to highlight them.
6. Highlight events and workshops
Conducting events and workshops is very important if you want to create a powerful brand identity. Notify your communities with Instagram stories to announce your events. You can post about everything that happened at the event. Eventually, you can create a highlight of the event. With a highlight, new followers can learn about your past events.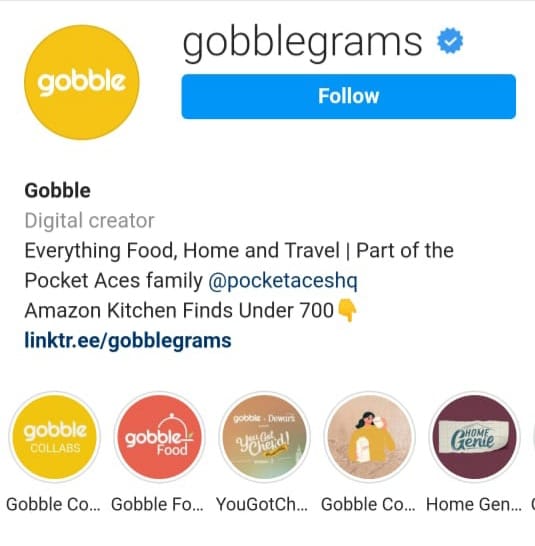 7. Show behind the scenes and add the human touch
Whether your brand is about sports or baked goodies, the people behind them are the most important. Why not talk about the people, the process, and what goes on behind the camera?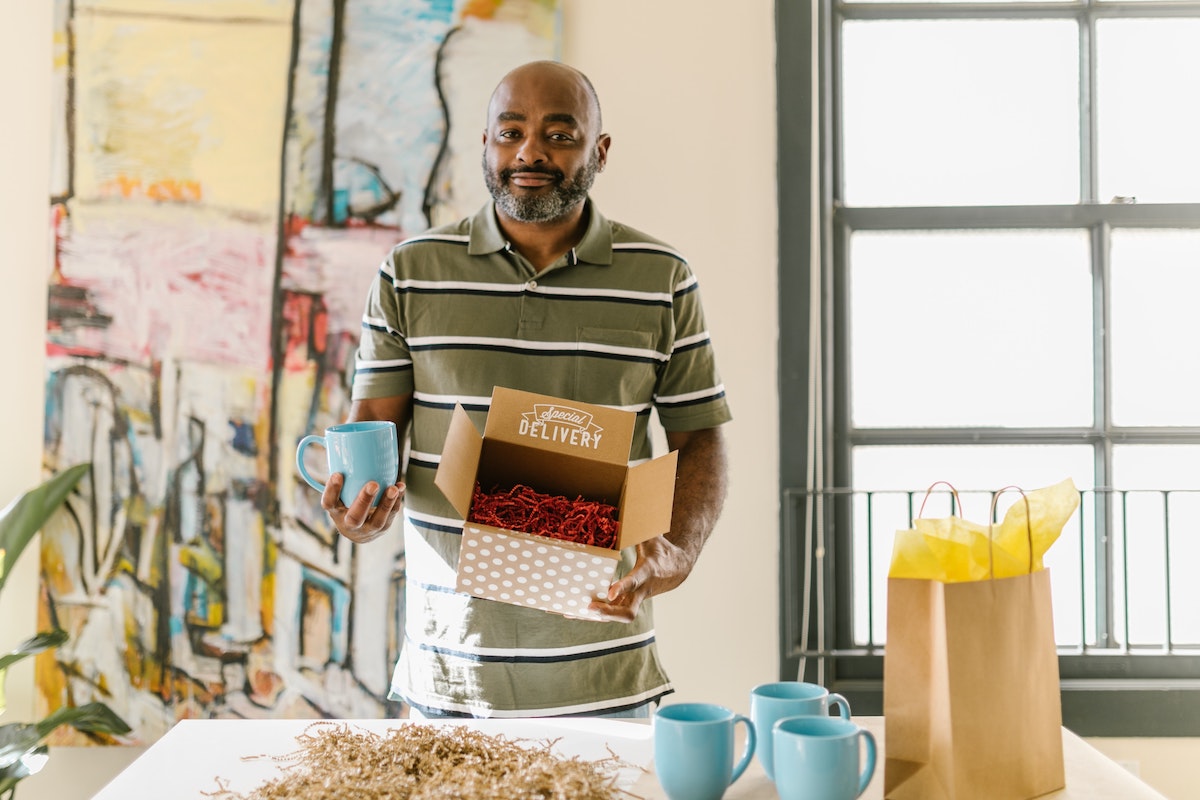 This can be a great Instagram highlight idea to connect with your community and let them know about your business more! You can post about how you create products or the packaging process. Highlight them up and let the world know what goes on behind the scenes in your business.
Related: Top Social Media Sites Your Business Needs Now
Increase Instagram Engagement with Highlights
Instagram highlights are among the best tools to create powerful brands and promote your small business. Showcase your best assets with these Instagram highlight ideas and engage with your community.
Whether you want to showcase products or events, good-quality images and videos are important. With Simplified, you can create stunning Instagram stories that you can always keep in your highlights.
You get a ton of amazing templates, graphic elements, music, and editing features. Not only that, you can create your own brand kits and collaborate with your team members. The best part? It is free forever!
Explore Simplified today and get ready to be amazed!
One Free app to design, collaborate, and scale your work – try Simplified today