Social media has become the center of digital marketing strategies for businesses and influencers. With the need to post regularly, many apps and brands have introduced scheduling posts- so you never miss a beat. But with so many great options out there, how do you find the one that fits your needs and budget?Well, this article will take you through 10 of the best social media scheduling tools (with detailed pros and cons) to help you decide the best one for your business.
10 Best Social Media Calendar Tools for 2022
1. Simplified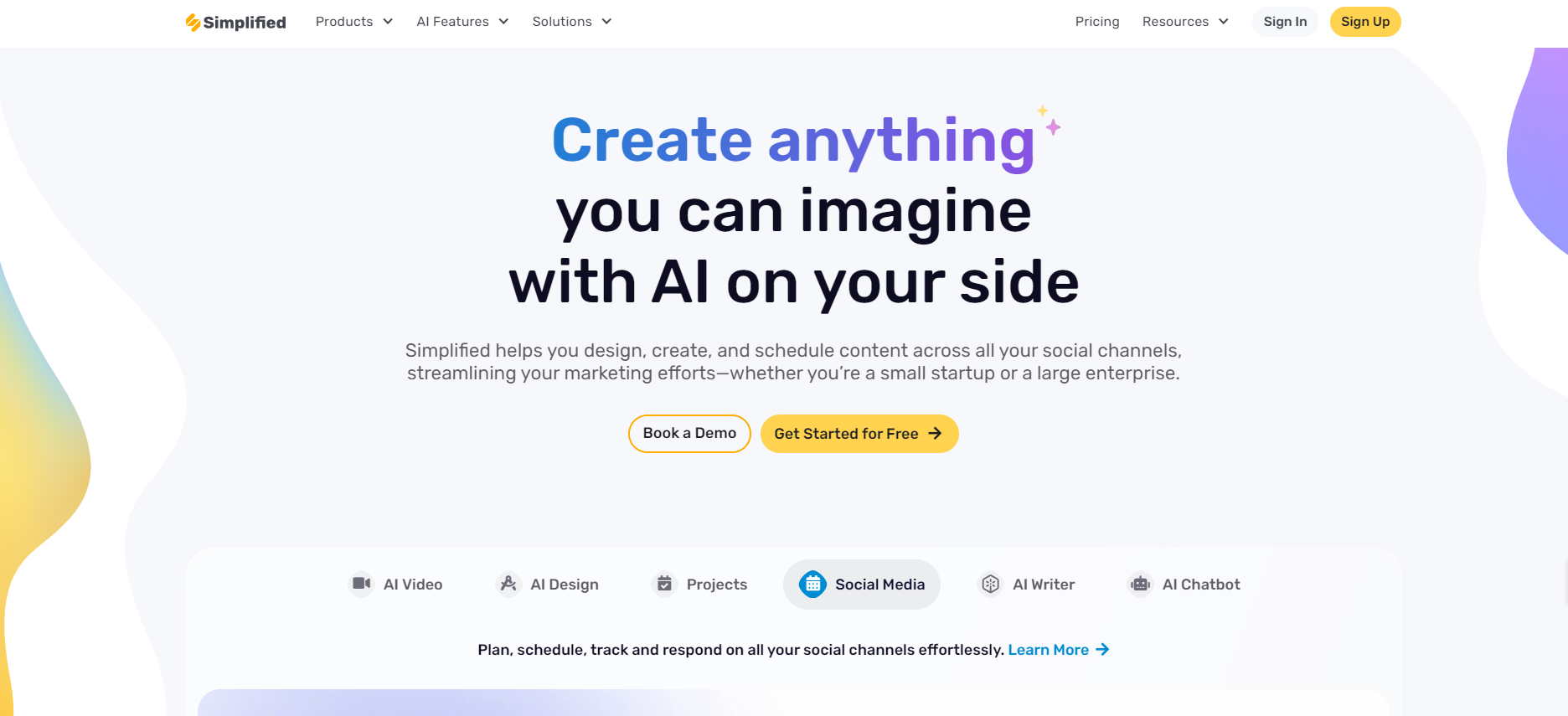 As one of the best social media scheduling tools, Simplified is the perfect tool for businesses in marketing. The tool can help you design content, scale your brand, and collaborate with your team seamlessly, all in one workspace. Features:
Has an Instagram post scheduler and Facebook post scheduler that works from your desktop and mobile device. Plus, you can easily connect with multiple social networks like Shopify, Google Drive, Tiktok, Youtube, etc.
Has social media automation tools and can schedule dozens of posts for multiple accounts at once without changing tabs.
Has an AI-powered graphic design tool where users can create posters, brochures, etc.
Enables team and customer collaboration with real-time tagging and commenting in the workspace. It can also assign roles for each member or customer.
Pros:
Offers a free forever plan for users on a budget.
No credit card is required when signing in.
Has built-in templates for all kinds of content and has Brand Kits for ease of editing.
Easily organize projects with folders.
Cons:
Has a dark interface but working on launching a light mode too.
Pricing: Monthly plans are $10 for small teams and $30 for businesses. It only costs $8 for small teams and $24 for businesses for yearly plans.
2. Sendible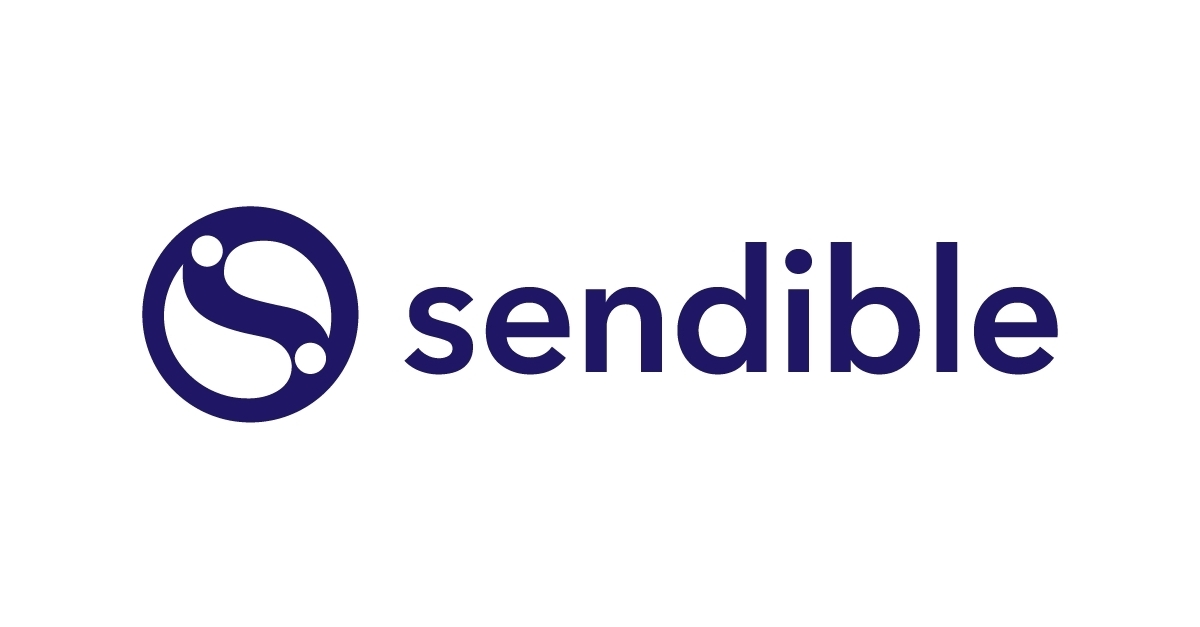 Sendible is a great social media tool, especially if you're managing multiple social networks. You can upload videos to Facebook, Twitter, Youtube, and schedule posts. They also have a social media calendar tool where you can plan your content and even schedule it months in advance. Features:
Has a preview feature where users can see how posts would look before publishing.
Can schedule posts.
Has multiple views for the calendar tool (monthly, weekly, daily).
Pros:
You can manage many social media platforms all at once.
Cons:
No free account plan, only a 14-day free trial.
Slow customer service response (Sendible has a 48-hour response time for help tickets).
Pricing: They have different prices for monthly and yearly plans. For monthly plans, it starts at $29 to $399 and $25 to $340 yearly.
3. Loomly
If you're new to digital marketing or looking to manage your social media content easily, Loomly is a tool you can use. Also for big and small companies, the tool gives suggestions and tips on how you can best optimize your content to get more engagements. Features:
Can schedule posts.
Has two options in viewing your editorial calendar (list view and calendar view).
Suggests ideas and tips so that you can optimize your posts.
Performs advanced analytics for all your posts.
Pros:
No need to log in when responding to the messages and comments on the platform.
Great for team collaborations.
Cons:
No free account plan, only a 15-day free trial.
Has limited social media networks to connect to.
Pricing: Loomly prices start at $35 to $359 monthly and $26 to $269 for yearly plans.
4. StoryChief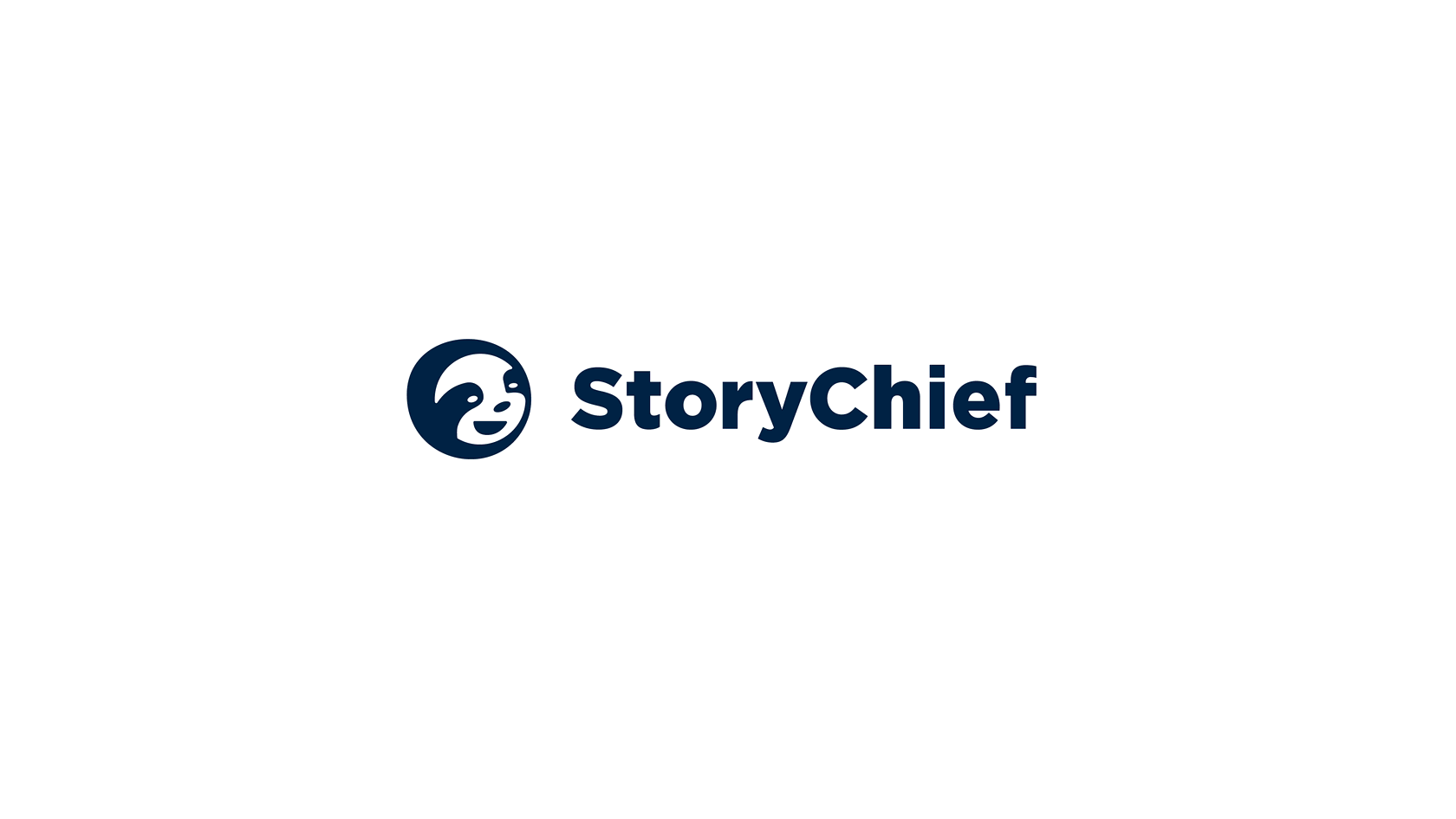 As a planning and publishing tool, StoryChief helps businesses with its Editorial Calendar and social media automation feature. Plus, the tool makes tracking your content easier with an SEO and readability score. Features:
Can schedule posts in one place, auto-publish in select marketing channels, and sync your calendar with Apple Calendar, Google Calendar, and Microsoft Outlook.
Offers team collaboration workflows and feedback loops.
Provides insights on your content performance.
Has a built-in media editing feature.
Pros:
Easy to use for content management.
Cons:
No free plan, only a free trial for Team and Team Plus plans.
Some reviews from users said that importing from WordPress is difficult.
Tool doesn't offer video uploading into blog posts.
Pricing: The tool has four plans: Team, Team Plus, Agency, and Enterprise. Their prices start at $100 and can be billed annually or quarterly.
5. Evernote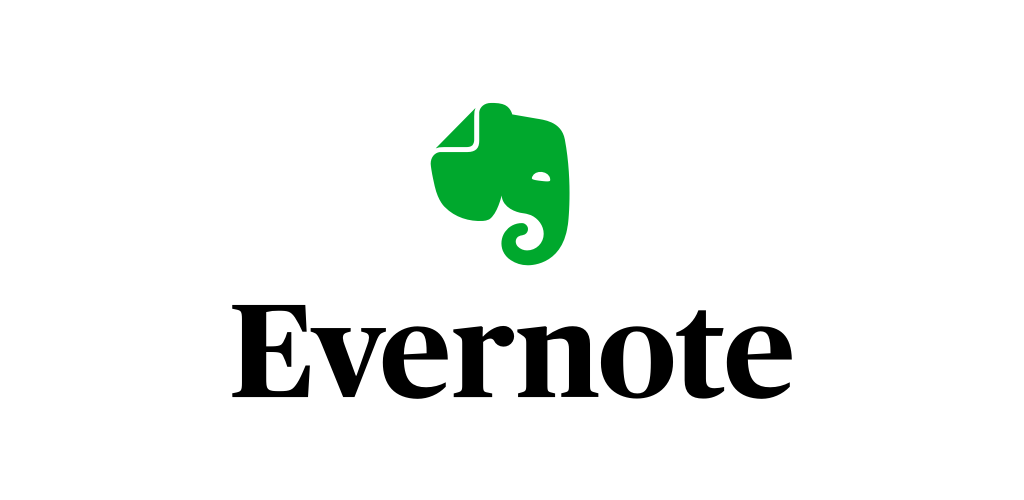 Evernote is known as a note-taking app, but it also acts as a great task management tool for social media users. Features:
Has a Web Clipper extension for Chrome where you can easily save links to your Evernote Notebook.
Can schedule posts and add due dates and reminders to tasks.
Can sync with Google Calendar and connect to MS Team and Slack to share notes.
Enables collaborative note-taking.
Pros:
Has a Basic plan for users who are on a budget.
Cons:
Free account only has 60MB per month.
Synching data is only up to two devices.
Sharing to non-Evernote users is not allowed.
Pricing: Monthly plans start at $7.99 for Premium and $14.99 for Business users.
6. Falcon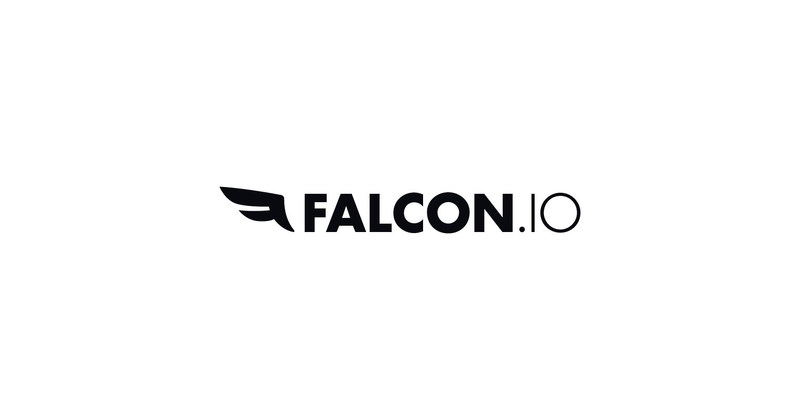 One of the more simple social media calendar tools is Falcon. It has a structured set of features that enables its users to manage their social media content easily. More than that, the tool supports Facebook, Instagram, Twitter, LinkedIn, WhatsApp, and Youtube. Features:
Has a social media listening feature that helps users in their post engagements.
Offers built-in templates.
Can schedule posts.
Enables team collaborations.
Pros:
Interface is easy-to-use and organized.
Bulk uploading across different social media applications is possible.
Cons:
No free account plan, only a 14-day trial.
Unable to manage Instagram posts.
Slow customer support response.
Some users' feedback reported that the tool can be buggy at times.
Pricing: Their Essentials plan is priced at $108 per month annually and $129 on a month-to-month basis.
7. Trello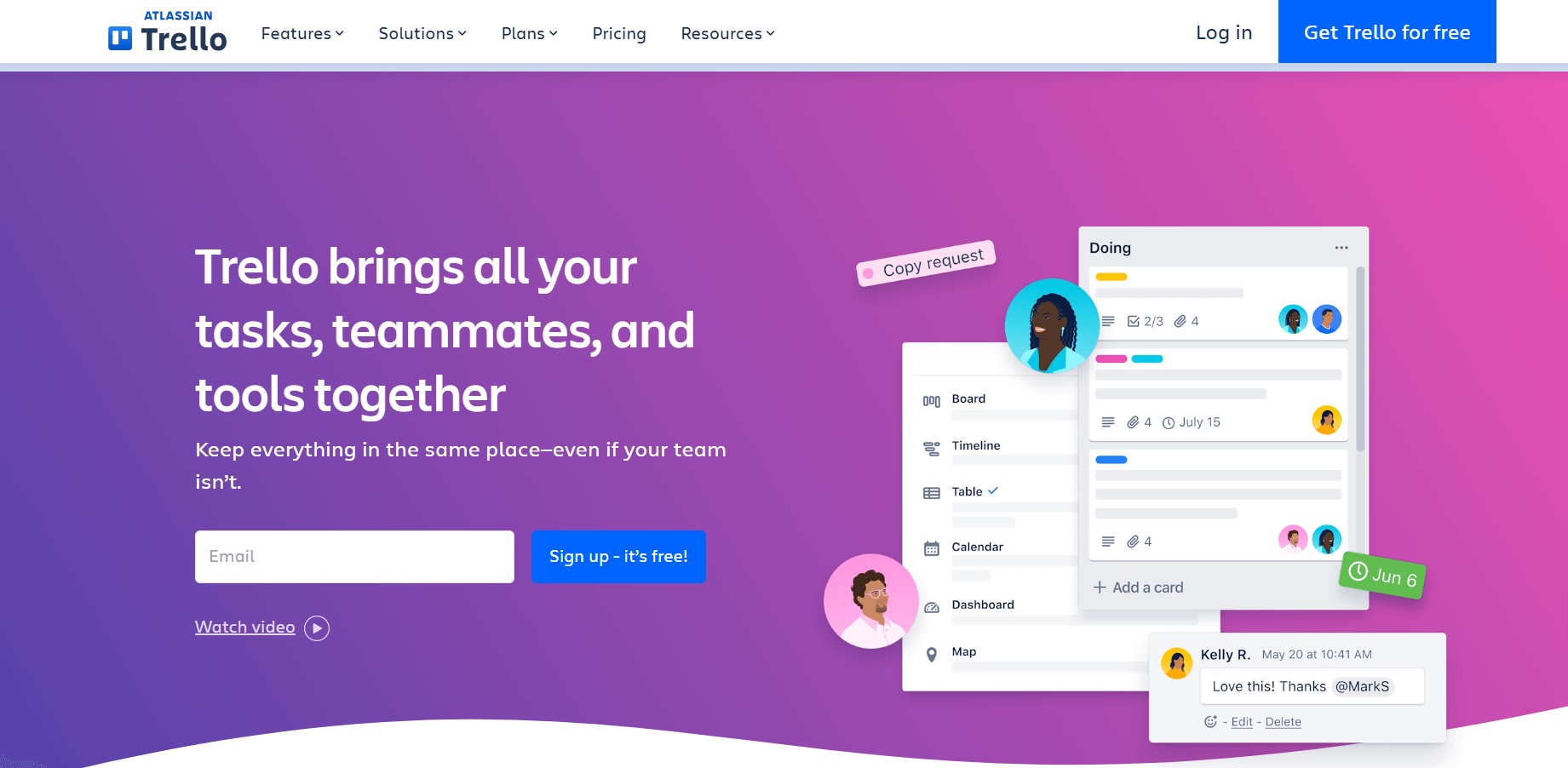 Trello is a social media calendar tool and organizational tool in one. Users can easily organize tasks with team members, assigning roles and due dates through the tool. Features:
Has a Calendar Power-Up feature (that acts like browser extensions) where you can view your boards in weekly or monthly formats.
Assigning work to team members can be done through the Trello dashboard, and creating to-do lists is also possible.
Trello boards are customizable with labels and different colors.
Pros:
Can create a free account with limited features.
Works on multiple devices (smartphone, tablet, laptop)
Cons:
Doesn't have automated social media postings.
Doesn't provide overall status reporting for tasks.
Some Power-Ups require additional payment.
Pricing: Trello has four plans: Free, Standard ($5/month), Premium ($10/month), Enterprise ($17.50/month).
8. MeetEdgar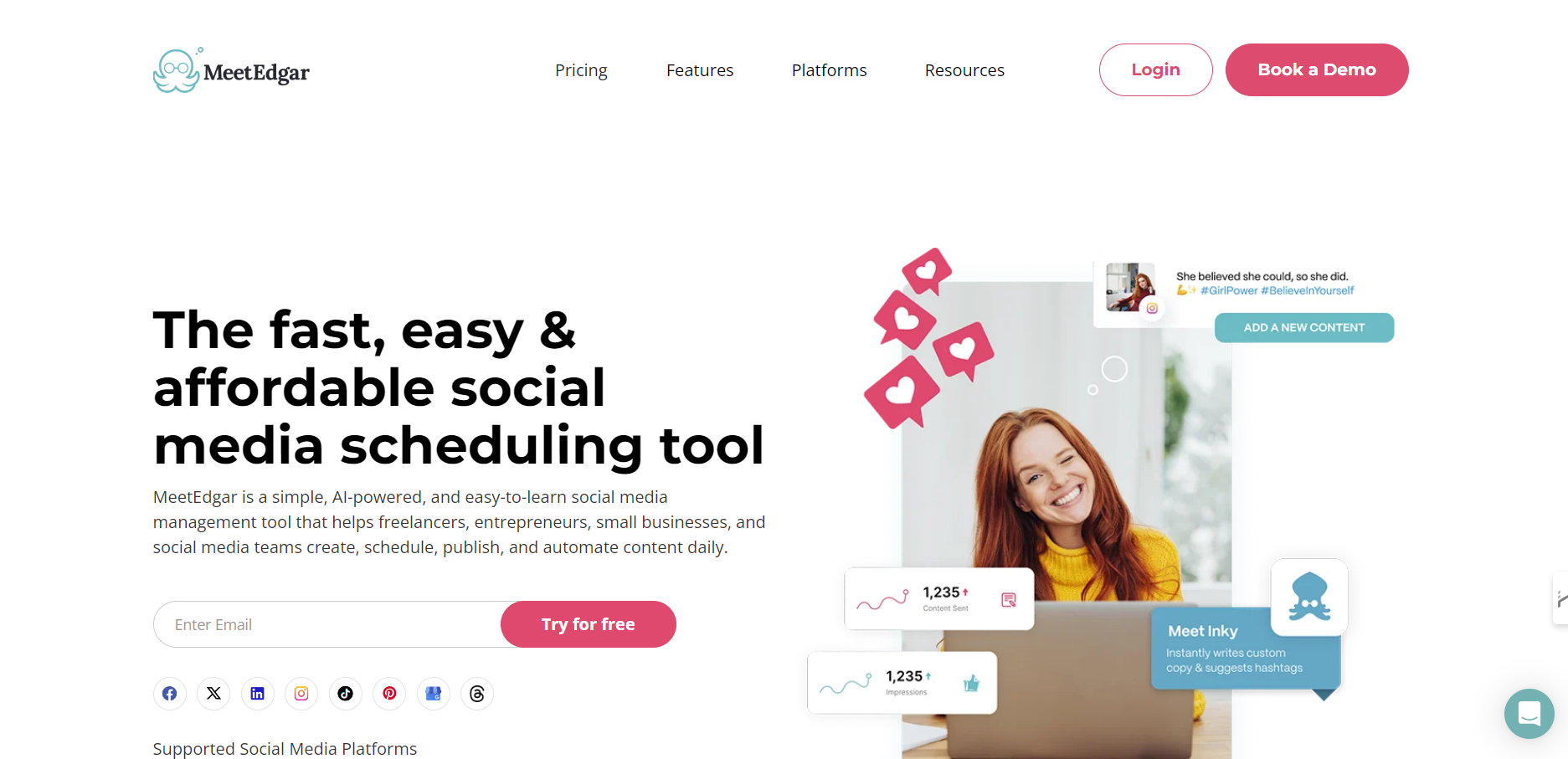 If you need social media automation for your business, MeetEdgar can do that for you. You can schedule your posts according to category with a color-coded option as a social media calendar tool. The tool also supports Instagram, Twitter, Facebook, Pinterest, and LinkedIn. Features:
Has weekly social media automation.
Offers unlimited scheduled posts.
Tracks history and performance data for every post.
Pros:
Recycles evergreen content by resharing old content if there are no new updates.
The tool is user-friendly.
Cons:
No free account plan, only a 7-day trial.
Not recommended for big businesses due to its fewer features.
Doesn't perform data analytics or brand monitoring.
Pricing: Their monthly plans are at $29.99 and $49.99, while the annual plans cost $24.91 and $41.58.
9. Buffer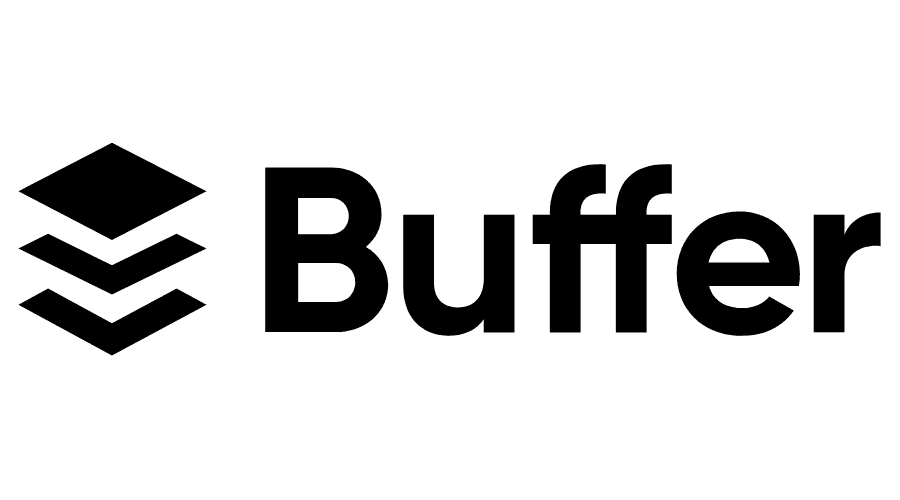 Perfect for marketers or agencies, Buffer is one of the best social media scheduling tools to manage multiple client accounts. You can easily post to Instagram, Twitter, Facebook, Pinterest, and LinkedIn while managing content simultaneously. Features:
Performs social media analytics and suggests the most suitable times for posting.
Can schedule posts.
Has a web browser extension where users can include links, titles, and images to the Buffer schedule.
Pros:
Has a free account plan with limited features.
Cons:
Doesn't monitor mentions and polling for posts.
No different layout views.
Can't upload specific video files.
Pricing: Monthly plans are priced at $6 for professionals (Essentials), $12 for teams, and $120 for agencies.
10. ContentCal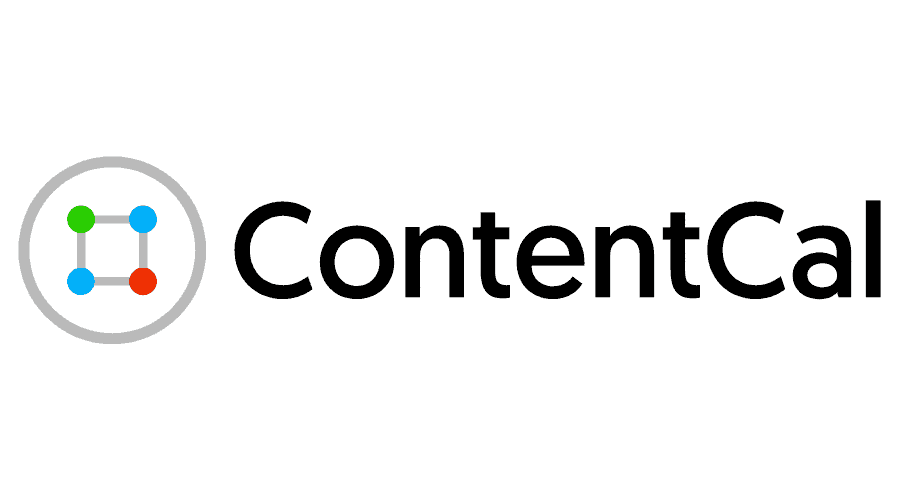 ContentCal is one of the social media calendar tools that's great for team collaborations. It's a visual content calendar where users can manage and plan multiple social networks. Plus, it integrates with other tools like Slack, Trello, Facebook, Twitter, Instagram, LinkedIn, Pinterest, and Google My Business.Features:
Can post to multiple social networks at once and schedule posts.
Customizable layout with header colors and a personalized logo.
Performs analytics on posts.
Pros:
Has an easy-to-use interface for beginners.
Cons:
No free account plan, only a 14-day free trial.
Unable to schedule video posts.
Pricing: ContentCal has three different plans, both for monthly and annual payments. The Essential plan for individuals is priced at $37 month-to-month and $30 per month annually. Their Advanced and Expert models for larger businesses don't have a definite pricing plan.
What is the best social media scheduling app?
You might ask yourself, what is the best on the list? Well, all of these tools are useful and recommended by many, but it's important to look at what you really need for your brand. Do you need large storage for your files? How about social media automation? or maybe an Instagram post scheduler? With these, you'll be able to see and decide which tool is perfect for your business.
If your answer is yes to all the questions above, why not use Simplified? It's an all-in-one social media calendar tool where you can post to all of your platforms at once without any hassle. You can also schedule posts for multiple accounts and monitor your content in one workspace (you wouldn't need to switch tabs!). What are you waiting for?
One App For Modern Teams
One Free app to design, collaborate, and scale your work – try Simplified today.