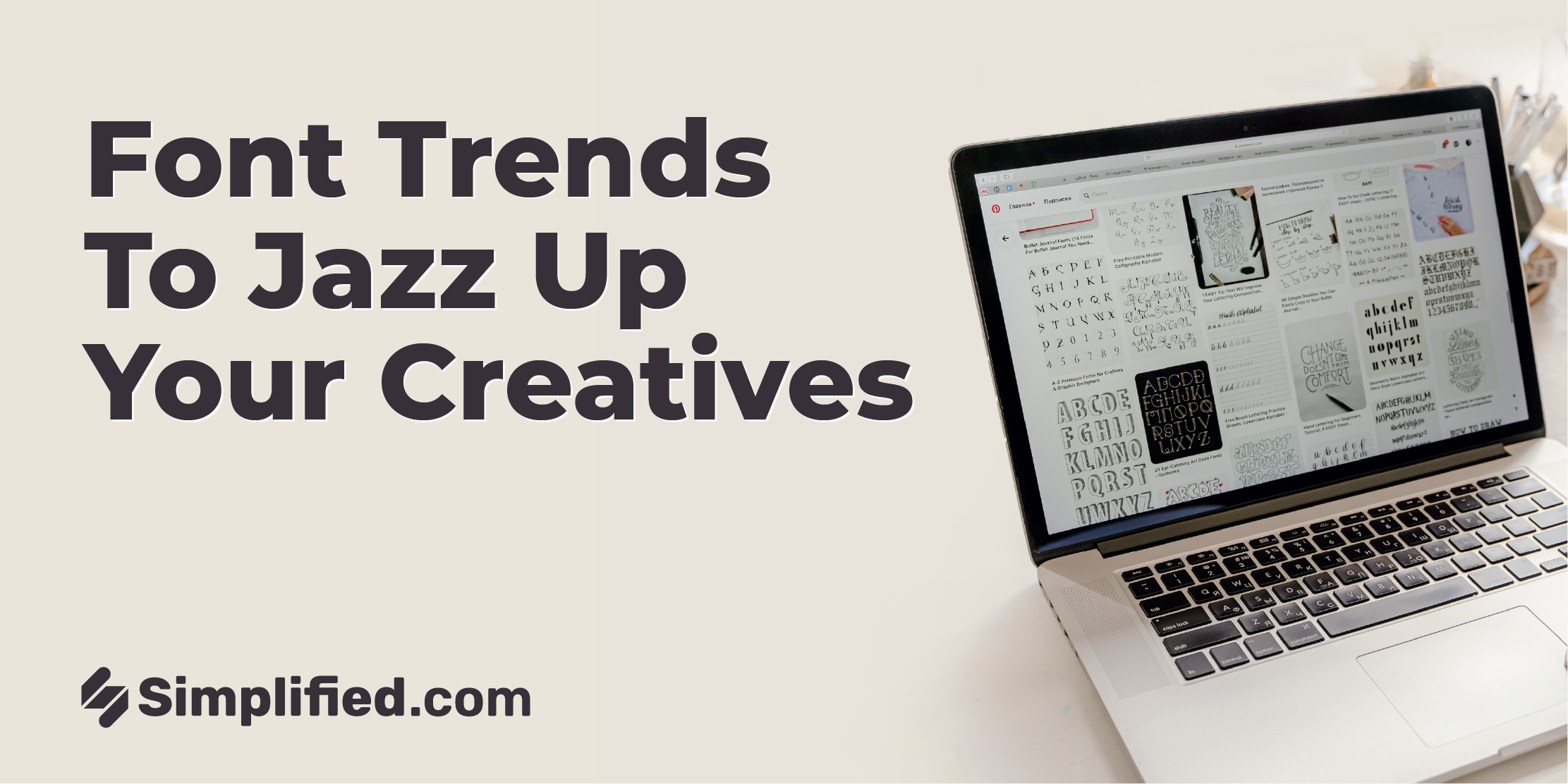 Design has a way of evolving with the times. Typefaces reflect different cultures, communities, brands, and organizations, whether through newspaper ads or brand logos. And modern font trends have the capacity to change marketing and advertising campaigns completely.
2023 is set to bring some exciting font trends for a refreshing perspective on the old and beautiful. While 2022 was more about fun and playful fonts, the new year is going to get a little edgier with font trends. In this blog, we'll cover the top font trends for this year to help you pick the best typeface for your latest designs.
Innovative Font Trends 2023
2022 has given us some elegant fonts to flaunt, but 2023 is no longer about staying in your comfort zone. Let's look at some of the significant font trends that will get people talking about your brand in the coming year!
1. Bold, thick strokes
Gone are the times when typography was just a subtle element of design. In 2023, fonts are going to take a major chunk of the spotlight. Chunky lettering that's bold and weighty will grab attention and make a big impact. These thick lettered fonts also have a way of playing with negative space, deep colors, and shapes.
Explore the free design resource library by Simplified to add aesthetic texts to your latest design.
2. Getting Wild with Retro
You probably guessed it. Vintage trends have made a huge comeback in fashion, home decor, and many other aspects of design. And font trends in 2023 will also embrace the retro style in many ways. Retro fonts have a way of offering nostalgic comfort while tapping into an adventurous imagination. Plus, they're oh-so cheerful with their curves and quirky shapes.
3. Say it Sharply
In 2023, you'll also notice more minimalist font styles that are very versatile. Chiseled shapes with sharp edges create a clean and futuristic effect. They can be perfect as website fonts or your social media page. This serif typeface can also be italicized. A modern style that perfectly combines sleek minimalism and individualistic flair.
4. Edgy and Experimental
Modern type designers have also started questioning the norms of font trends. Sure, order and clarity are a priority, but experimental designs are now pushing the boundaries. In fact, playing with shapes, patterns, and multiple colors has made the world of typography a lot more exciting. As a result, we can expect a playful sense of the bizarre to be used to create unique typefaces in 2023.
Your typeface can speak for your brand. Design a professional logo for your brand with a font that reflects your values using Simplified's free logo maker. Not sure where to start? Check out the complete checklist to design your brand logo on our blog.
5. Gothic Romance
No one can deny the allure of the gothic subculture, and this is also reflected in the font trends of 2023. Mall goth fonts are characterized by smoky forms, sharp edges, dark compositions, and elements like wire and chains. Depending on the context, they can have a haunting or a jarring visual effect.
Related: Your Ultimate Guide to Typefaces: Serif vs. Sans Serif Fonts
6. Making it Personal
Almost every font trend is about making things personal yet relatable. However, personality often comes out best with handwritten styles. When brands want to connect with their audience, the imperfection of handwriting can really strike a chord. As flawed as they may be, fonts that mimic handwriting give a sense of friendliness and make brands feel more grounded.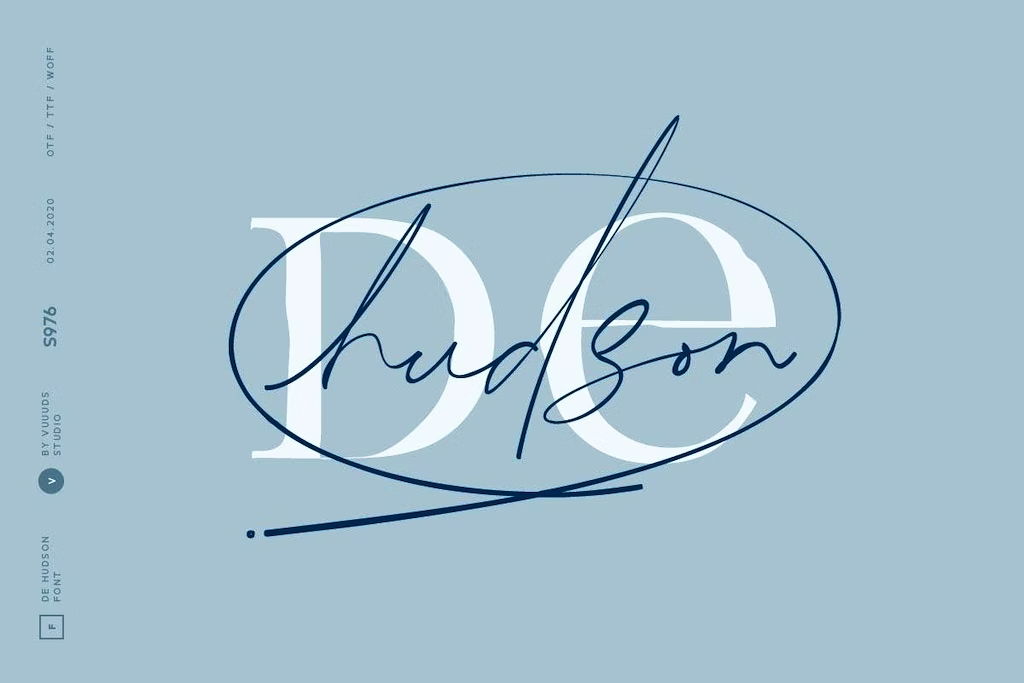 7. Play With The Details
In 2023, if you want to stand out, you must play with the details. It could be in the texture, the structure, or the lines used in your font. The usage and style of the font also depend on the context. It's always a great idea to add design elements to enhance the font based on the occasion.
Related: 20 Best Fonts For Logos That Tell A Story
8. Variable Fonts
As the digital space continues to evolve, font trends in 2023 are catching up as well. When videos and GIFs are ruling the internet, designers can't restrict themselves to static fonts. Variable fonts have become common in websites and videos. Playing with movement and animation, letters can be transformed and morphed for the viewers. Making the characters come alive, your chosen typeface can become more engaging than ever.
9. Liquid Love
While bold fonts and clean cuts have their own special place in modern font trends, creators are pushing the norms. Liquid font styles have grown in popularity because of their unique futuristic look. They can make your designs stand out instantly while also adding a different level of flair to them. You can also animate them to highlight the texture and colors.
Sign up to Simplified to add drop shadows and powerful text effects in just one click!
10. Bringing Back the Narrow Serifs
Serif fonts have seen a great new revival in recent times. With a charming appeal as well as functional forms, narrow serifs are often seen in online magazines and printed materials. You can also use them in social media creatives to make your content stand out.
The upcoming font trends for 2023 give you a lot of ways to explore and customize your designs. Whether you want a font for your brand logo or a YouTube thumbnail, choose a typeface that fits your brand and connects with your target audience. Give them what they are looking for!
Find the Perfect Font With Simplified!
You can try all these brand-new font trends with Simplified's free design tool. You can choose from a ton of pre-made designs and templates and then customize them based on your needs.
Simplified is your go-to toolkit to create digital designs that are engaging and memorable. You can easily upload your fonts and create your branding assets. Invite your team members to the app and create from anywhere on the go. Create innovative designs that match your brand personality and keep your audience coming back to you.
Say Hello to Thousands of Custom Fonts
Our all-in-one platform offers the latest tools including professional templates, custom font generator, text animators, and much more.