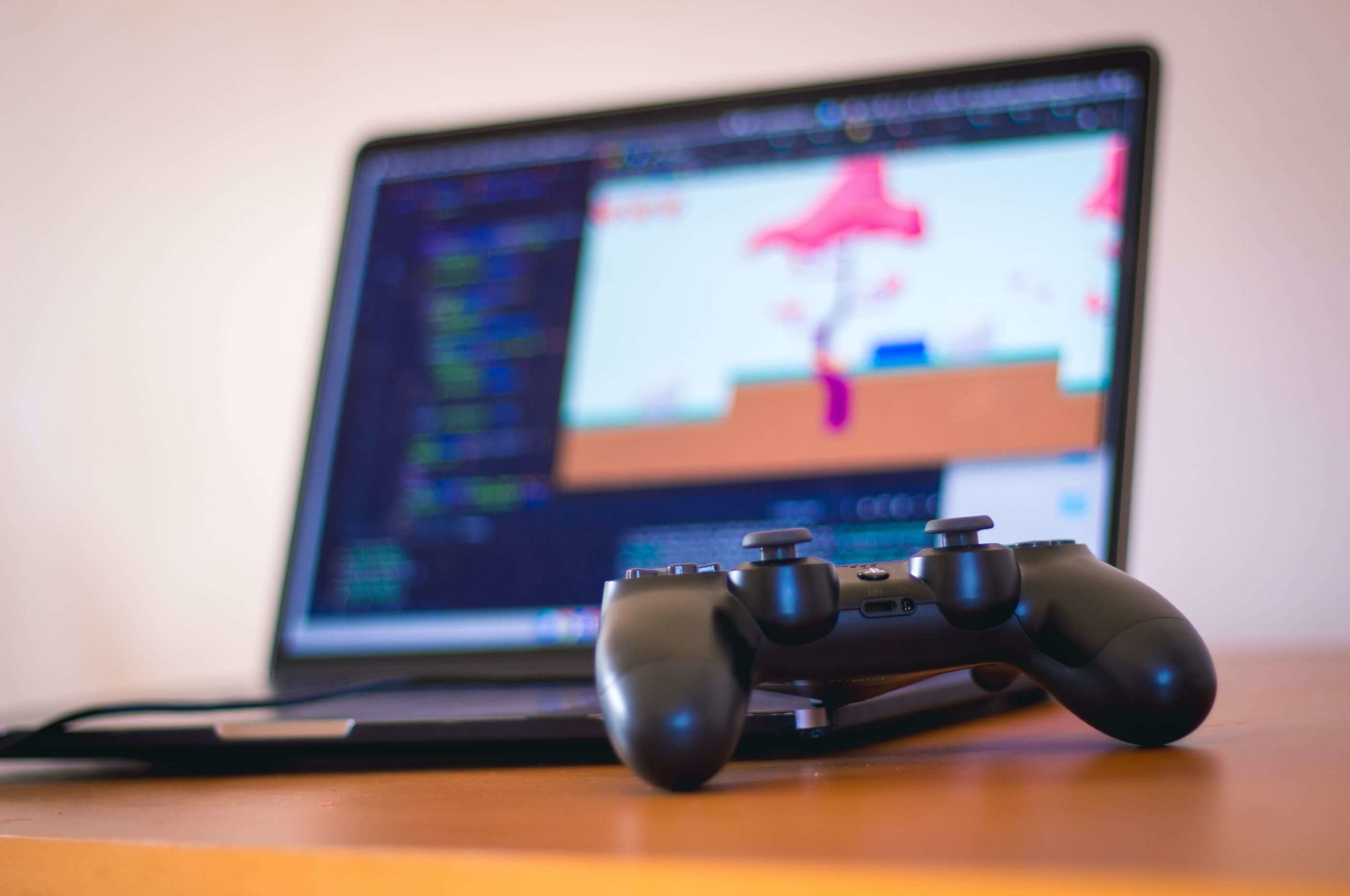 This one goes out to all the gaming creators, YouTubers, Twitch streamers, and influencers! Are you trying to grow your followers and make your gameplay more engaging? Well, one thing is for sure, you need a good video editor to make good gameplay videos. And the thing is, there's no shortage of video editing software for gaming out there, but finding the best one can be slightly overwhelming.
Don't you worry, friends, we're here to help! In this blog, we'll be covering some of the best gaming free online video editors that will transform your gameplay and take it to the next level.
Here are 6 of the best gaming free online video editors that'll help you spice up your videos
1. Simplified (Free Forever)
It's always appropriate to start with the very best, isn't it? And trust us, Simplified is just that! This tool right here is the best editor for gaming videos. Let's tell you why. First, you don't need to be some sort of tech guru or professional to edit your videos. It's a very easy-to-use tool that doesn't require you to start from scratch (You could say they've simplified the process.)
With this free online video editor, you can create, design, and publish stunning videos for any social media platform in minutes. You'll also have access to designer-made, premium templates and millions of watermark-free stock videos. And of course, you can add your personal touch to these templates with beautiful icons, illustrations, and elements. Once you're done, add the finishing touch by choosing the perfect soundtrack from our stock audio tracks.
You can export your videos in MP4 or GIF, and proceed to share them with the world. No doubt about it – Simplified is the best gaming video editor for you because it'll meet all your needs.
Pros:
Easy to understand user interface
No installation required
Hundreds of customizable templates
FREE FOREVER!!!
24/7 chat support
Allows you to schedule videos
Has an AI copywriter to help you generate video titles and descriptions
Tons of video editing features
Real-time collaboration with teams on videos
Watermark free
Cons:
To access all video-making templates and elements, you'll need to use the premium version
2. Movavi Video Editor Plus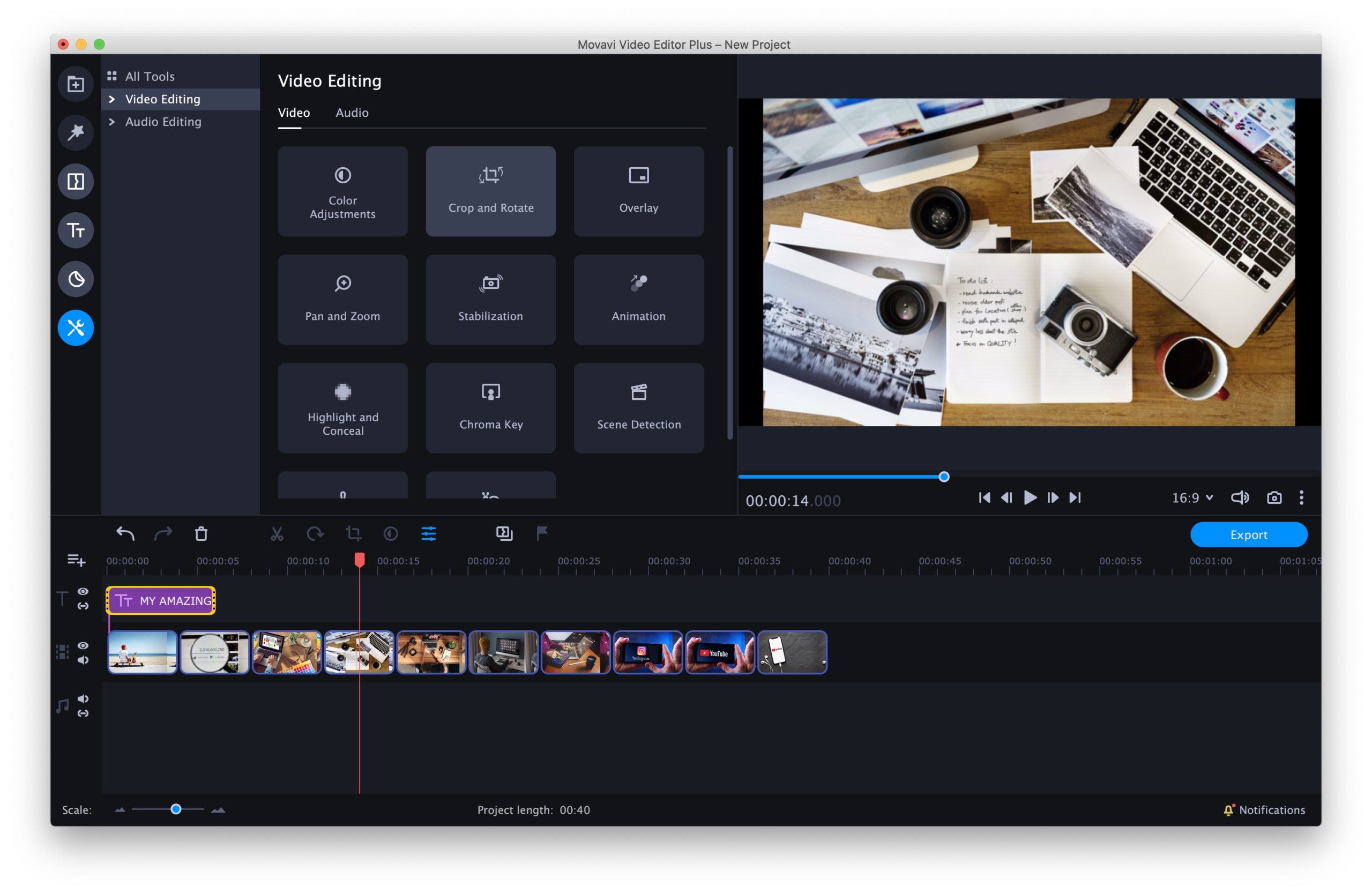 Another good gaming free online video editing software is Movavi. This tool has features like ready-made intros, key-frame animation, and auto adjustment options to enhance the quality of your videos. Movavi is also easy to use and makes video editing a simple and fun task.
Pros:
Supports both Windows and macOS
Simple to use
Video editing features such as motion tracking
Supports direct video sharing on YouTube
Cons:
Has a free trial, but no free version
Video rendering is a bit slow
Limited control over some effects including title addition
3. VSDC Video Editor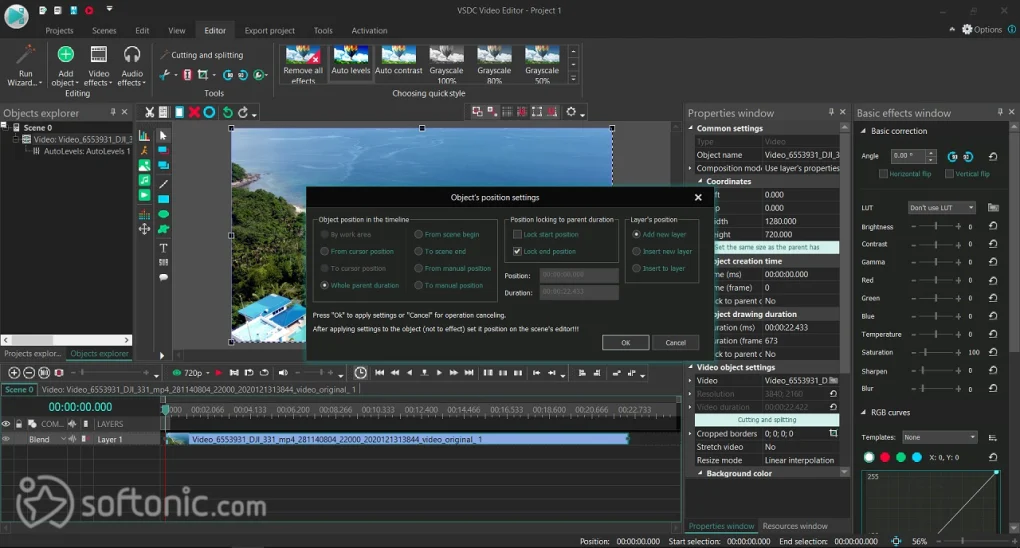 VSDC Video maker is a program that helps you to edit your videos without any hassle. With many audio and visual effects and features like 4K support, VSDC Video Editor takes your editing to a new level, making it one of the best gaming video editing software out there.
Pros:
Advanced features including color correction
Supports HD and 4K resolution for videos
Allows direct posting of videos to social media
Supports popular video formats
Cons:
Supports only Windows
Regular crashes
The user interface is not easy to use
Lack of templates
Some important features are only accessible in the paid plan
4. OpenShot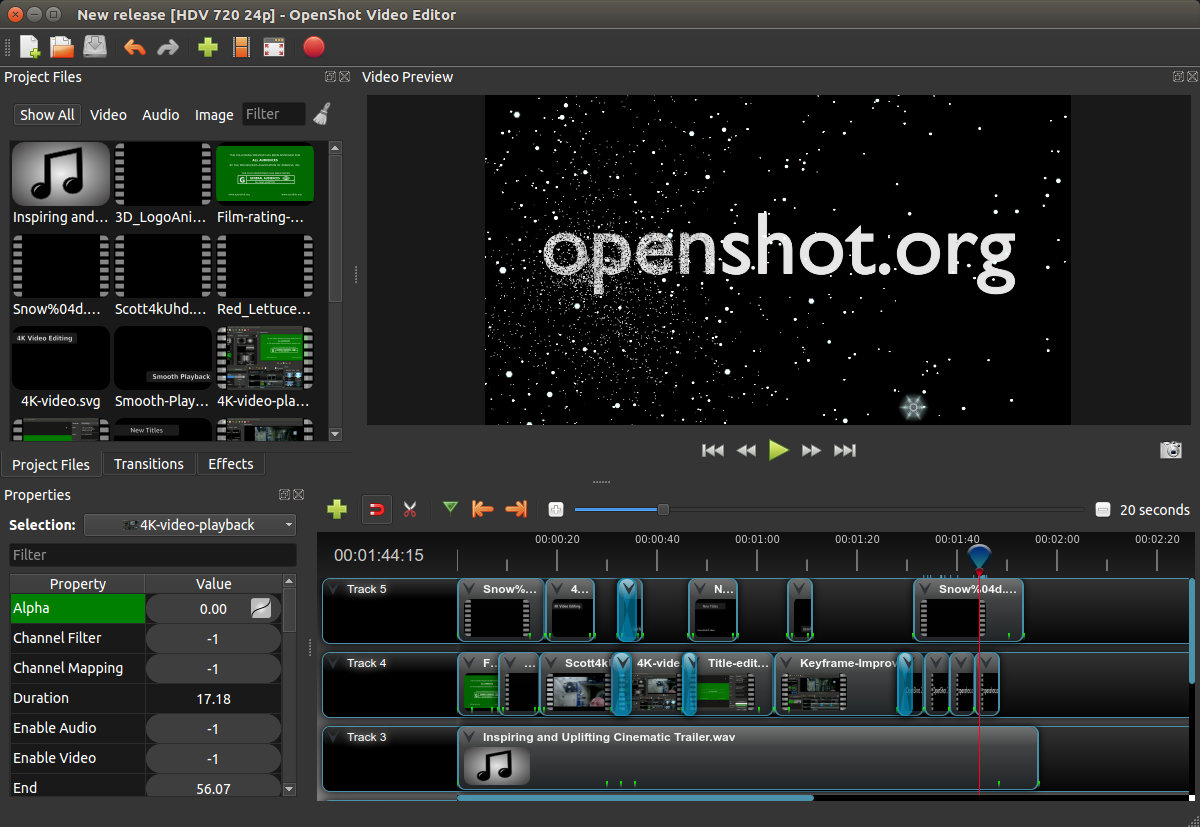 One of the best gaming free online video editors, OpenShot allows you to edit videos quickly. It has many features, including preset animations and creative audio and video effects. OpenShot also offers drag and drop features for files.
Pros:
Extremely easy to use
No watermark
Provides 3D animated effects and titles
Free
Cons
Limited editing features
Software sometimes freezes and lags
Outdated interface
5. Filmora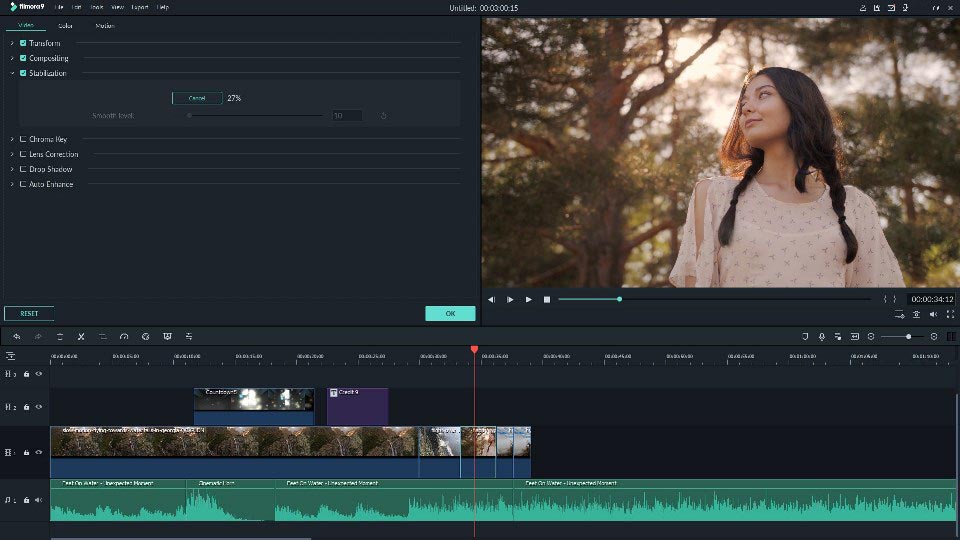 Easily one of the best gaming video editing software, Filmora has tons of features like picture-in-picture effects, over 100 transitions, and green screen effects.
Pros:
Beginner-friendly features
Has video tutorials
Supports 4K resolutions
Fast video rendering
Cons:
Has a free trial but there's no free version
Watermarked video
Lags sometimes
Not many audio effects options
6. ClipChamp Video Editor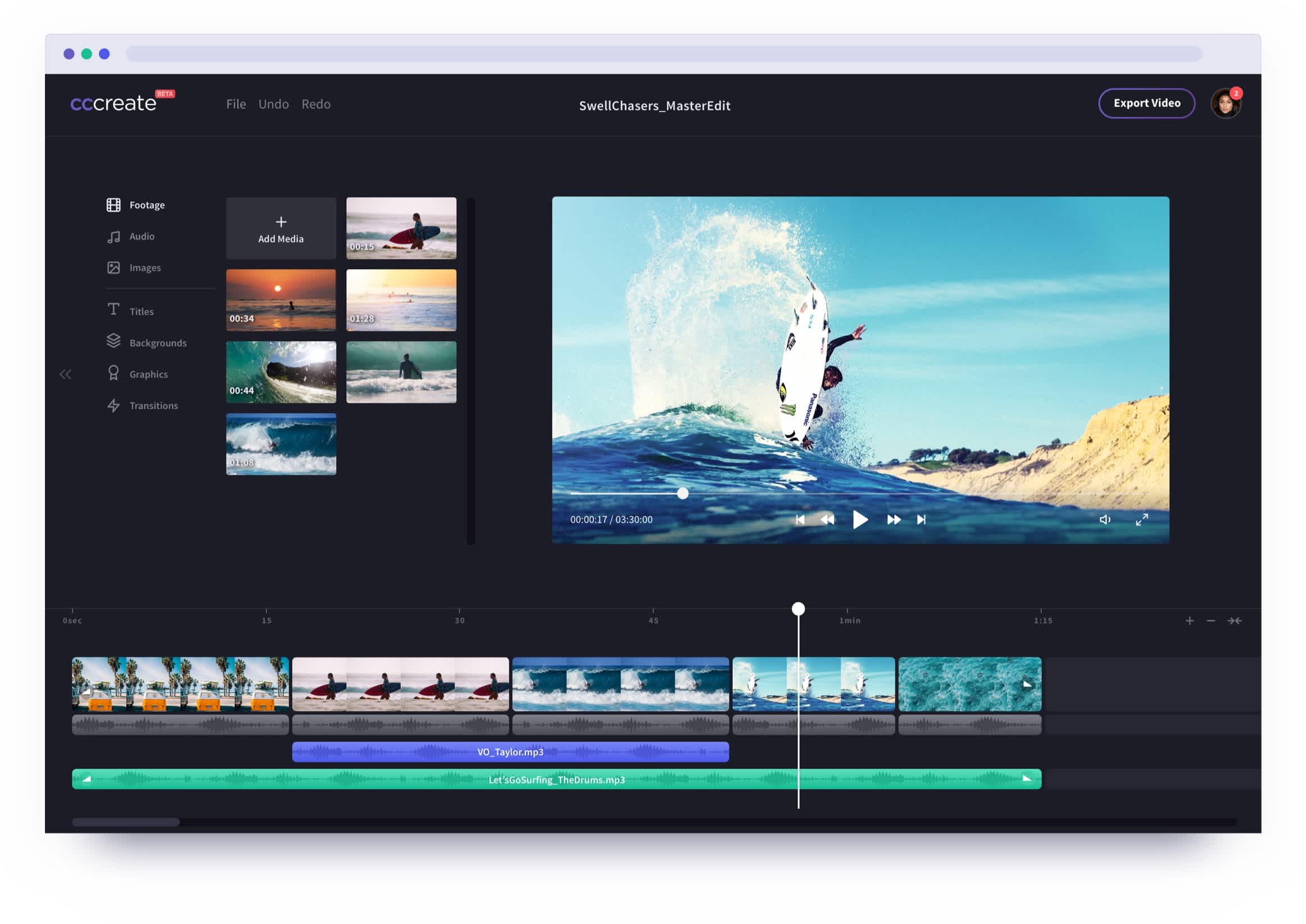 This is one of the best editors for gaming videos that'll help give your videos a professional touch. Clipchamp Video Editor gives you access to stock videos, backgrounds, sound effects, and videos. This editor also supports many input formats including PNG, MP3, MP4, and more.
Pros:
Easy to use
No installation needed
Has a free version
Provides customizable video templates
Cons:
The editing process can be slow sometimes
Video exports take time
Important features are only accessible through paid plans
Has a watermark on all stock videos
Simplified is one of the best gaming free online video editor on the internet today. If you want to have the most must-see and awesome gaming videos ever, Simplified is your go-to app.
Sign up now and avail the free forever plan!