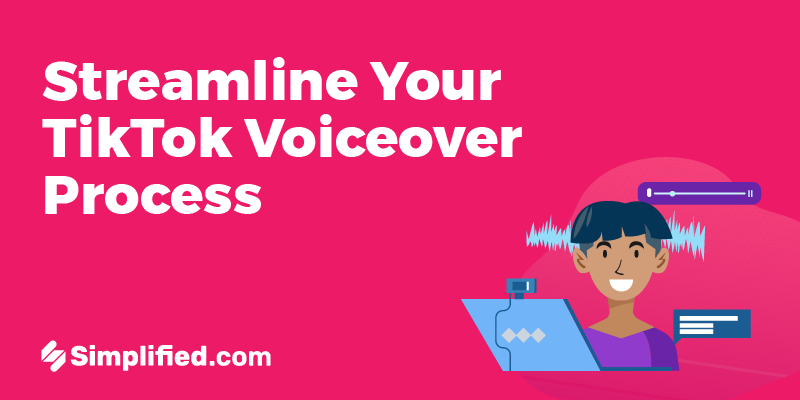 TikTok has become one of the most popular social media platforms, and millions of users are creating and sharing videos every day. One of the ways to make your TikTok videos stand out is by adding a professional voiceover. With Simplified's AI writer and their video editing tool, creating a compelling voiceover for your TikTok videos has never been easier. But for a voiceover, first, you need a script that works!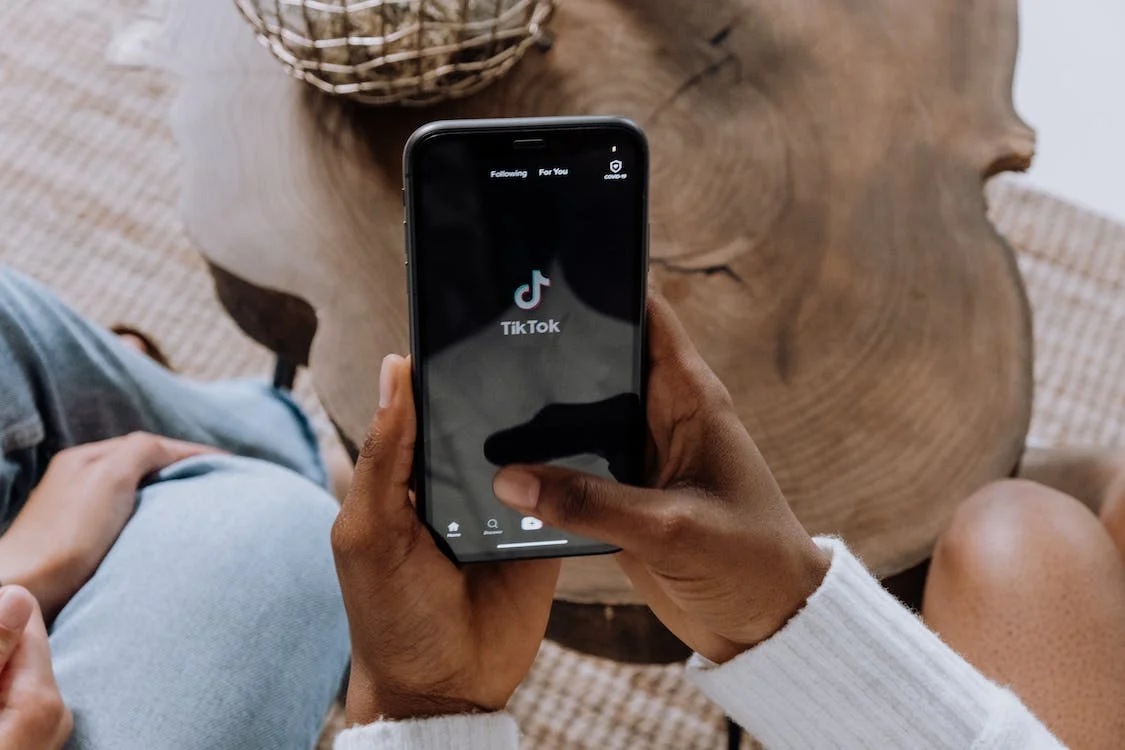 Mastering the Art of Writing a Voiceover Script for TikTok
With TikTok's emphasis on quick, concise content, it can be challenging to produce a captivating voiceover script. Rest assured, you can maintain your marketing prowess without sacrificing it for the platform. With a few modifications, you can write a winning script that aligns with TikTok's short-form approach.
Here's are a few tips to help you get started:
Know Your Target Audience
Take time to understand who you're trying to reach and what kind of content they prefer. Study your competitors and note what works for them and what doesn't. This research will give you insights into what kind of script will resonate with your audience.
Define Your Purpose
Determine what you want to achieve with your TikTok and what kind of content will help you reach that goal. Keep this in mind as you plan the rest of your video to ensure you stay focused.
Plan Your Footage
To make your video and Voiceover audio work together effectively, it's crucial to plan your footage in advance. This way, you'll ensure that your script and footage are in sync and that you don't miss any crucial information.
Write a Rough Draft
With the groundwork in place, you can now start writing your script. Aim to answer these questions as you write:
Is it easy to understand for your target audience?
Is it concise and doesn't leave out important information?
Does it stand out from similar content on the platform?
Are your words engaging and powerful?
Does it include a compelling call to action at the end?
Edit, Edit, Edit
Now that you have a draft, it's time to perfect it. Take a break, and come back to your script with fresh eyes. Ask colleagues, friends, or family to read it and give their opinions. But don't linger too long on the editing process, as a creative TikTok with minor flaws is better than one that never gets published.
Related: 6 Video Script Templates That Will Help You Write Better Videos
How to do Voiceovers on TikTok Using Simplified
Maximizing the potential of Voiceover on TikTok is essential for your content's success. This section will guide you through a step-by-step process on how to add Voiceover to your TikTok videos using Simplified. Let's get started!
Step 1: Create Your Script
The first step in creating a voiceover for your TikTok video is to create a script. Simplified's free video script maker is an AI-powered tool that can help you write a script that is perfect for your TikTok video. It's easy to use and can generate a script in just a few minutes, taking the hassle out of the writing process. To start, simply enter the topic of your video and let Simplified do the rest.
Step 2: Record Your Voiceover
Once you have your script, it's time to record your voiceover. You can use any recording device, such as your smartphone or a standalone microphone, to record your voiceover. Make sure you're in a quiet place, with minimal background noise, and that you speak clearly and confidently.
Step 3: Edit Your Voiceover
Once you have recorded your voiceover, it's time to edit it. Simplified's video editor makes this step easy and intuitive. You can trim your voiceover, adjust the volume, and even add music if you like. The editor also has a variety of audio filters that you can use to enhance your voiceover, making it sound professional and polished.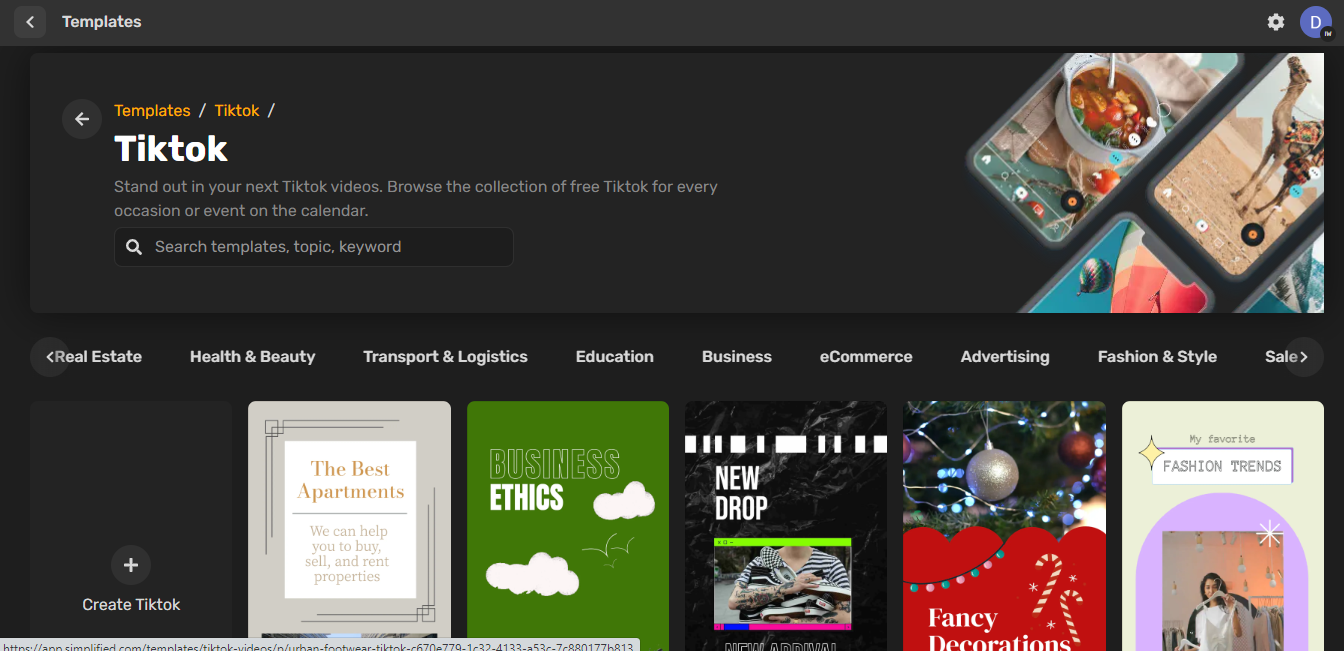 Step 4: Add Your Voiceover to Your TikTok Video
With your voiceover recorded and edited, it's time to add it to your TikTok video. Simply open Simplified's video editor, select the video you want to add the voiceover to, and import your voiceover. You can then adjust the timing of your voiceover to match the video, ensuring a seamless, polished result.
Step 5: Preview and Share Your TikTok Video
The final step is to preview your TikTok video and share it with your followers. Simplified's video editor allows you to preview your video and make any final tweaks before sharing it on TikTok. You can then sit back and watch as your video goes viral, attracting new followers and building your brand on the platform. To ease this process, you can use Simplified's social media planner, and plan bulk posts, published at the right times!
Related: Top 8 TikTok Caption Generators for 2023
Conclusion
In conclusion, adding a voiceover to your TikTok videos can enhance the quality of your content and make it more engaging for your audience. It's a great way to share your message in an interesting and attention-grabbing way. With Simplified, the process of creating a voiceover script and adding it to your TikTok video is seamless and straightforward.
Try Simplified today and experience the ease of creating professional-quality voiceovers in no time!