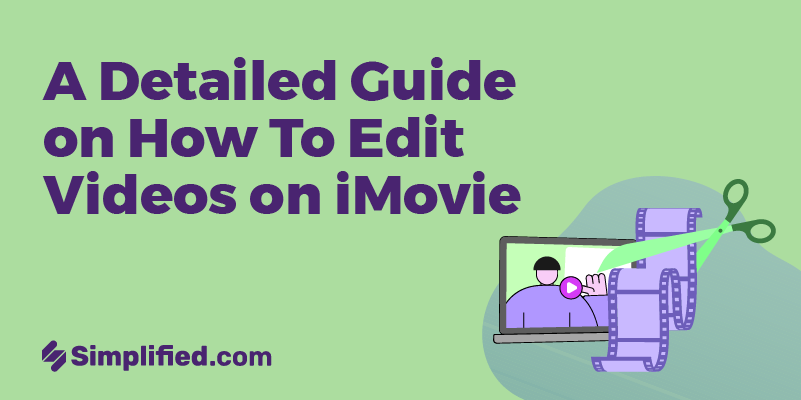 If you're looking to up your video editing game in 2023, you've come to the right place! Whether you're creating a fun family vlog or a professional-looking YouTube video, iMovie is the perfect tool to bring your vision to life. With its user-friendly interface and powerful features, you'll be amazed at what you can create in no time.
In this blog, we'll take you on a tour of the amazing world of iMovie and show you why it's the go-to choice for aspiring videographers and moviemakers everywhere. Get ready to add some spark to your videos and discover the limitless possibilities of iMovie in 2023!
A Brief Overview of iMovie and its Features
iMovie is a video editing software developed by Apple Inc. for macOS and iOS devices. It's an easy-to-use tool that provides users with a variety of editing options and creative tools to enhance their videos. Some of the key features of iMovie include:
Intuitive Interface: The drag-and-drop interface makes it simple to import footage and organize it in your timeline.
Professional Themes: Choose from a variety of themes that come with matching titles, transitions, and music to give your videos a polished, professional look.
Video Enhancement Tools: iMovie provides basic video enhancement tools such as color correction, brightness and contrast adjustments, and more.
Audio Editing: iMovie allows you to edit audio tracks and even includes a built-in audio library with sound effects and music to add to your projects.
Green Screen Effect: With the green screen effect, you can easily swap out the background of your videos to create unique and engaging footage.
Sharing Options: iMovie allows you to easily share your creations on a variety of platforms, including YouTube, Vimeo, and more.
Related: New Top 7 Best Video Trimming Tools In 2023
Getting Started with iMovie
MacBook Pro 14 M1 – Davinci Resolve – Download this photo by TheRegisti on Unsplash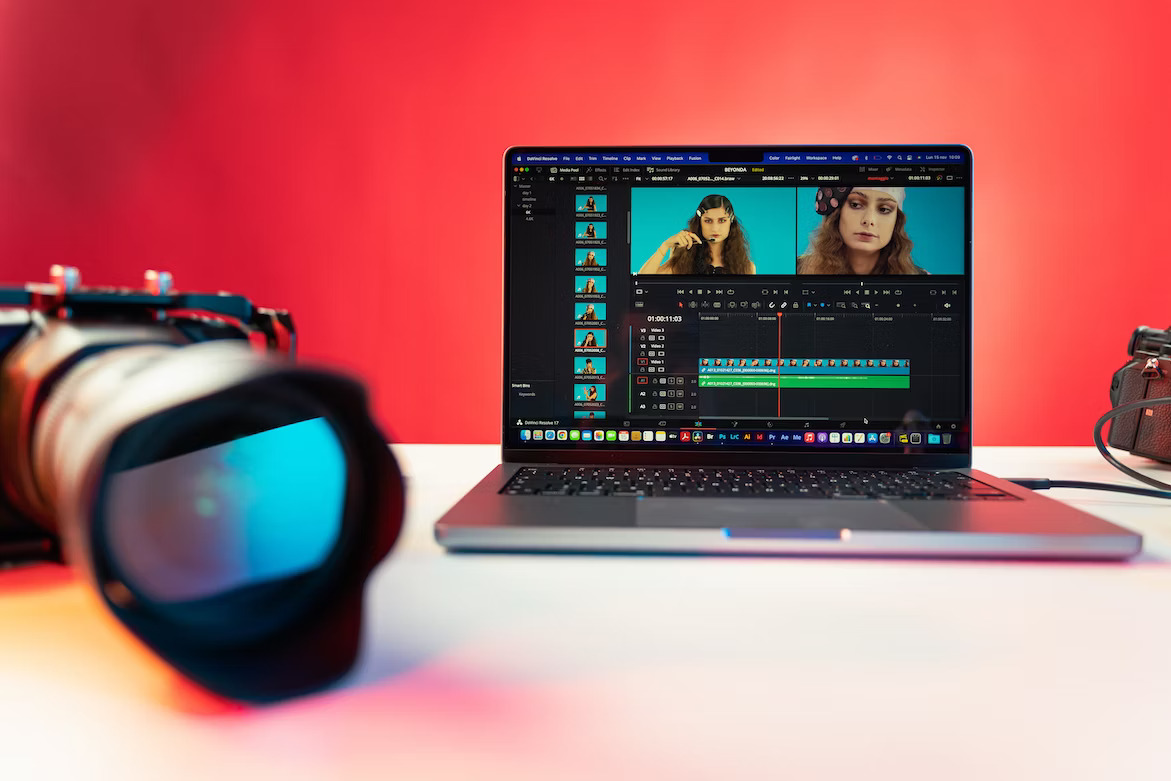 Getting started with iMovie in 2023 is easier than ever! With its intuitive interface and wide range of features, you'll be creating professional-looking videos in no time. Here are the steps to get you started:
Download and install iMovie
If you have a Mac computer, iMovie is already preinstalled. If you have an iOS device, you can download the iMovie app from the App Store.
Import your footage
To start a new project, simply click on "Create Project" and import your footage into the iMovie library. You can drag and drop footage from your Photos app or any other folder on your computer.
Organize your footage
Once you have imported your footage, organize it in the timeline by dragging and dropping clips into the order you want. You can also split, trim, or duplicate clips as needed.
Add music and sound effects
iMovie includes a library of sound effects and music that you can use to enhance your videos. Simply drag and drop a sound effect or music track onto your timeline and adjust the volume as needed.
Enhance your video
Use the video enhancement tools to adjust the color, brightness, and contrast of your footage. You can also add effects, such as slow motion or fast motion, to give your video an extra creative touch.
Add text and titles
iMovie includes a variety of title templates that you can use to add text to your video. Simply select a template, type in your text, and adjust the font, color, and size to fit your project.
Share your video
When you're ready to share your video, simply click the "Share" button and choose the platform you want to share it on. iMovie makes it easy to share your creations on YouTube, Vimeo, and more.