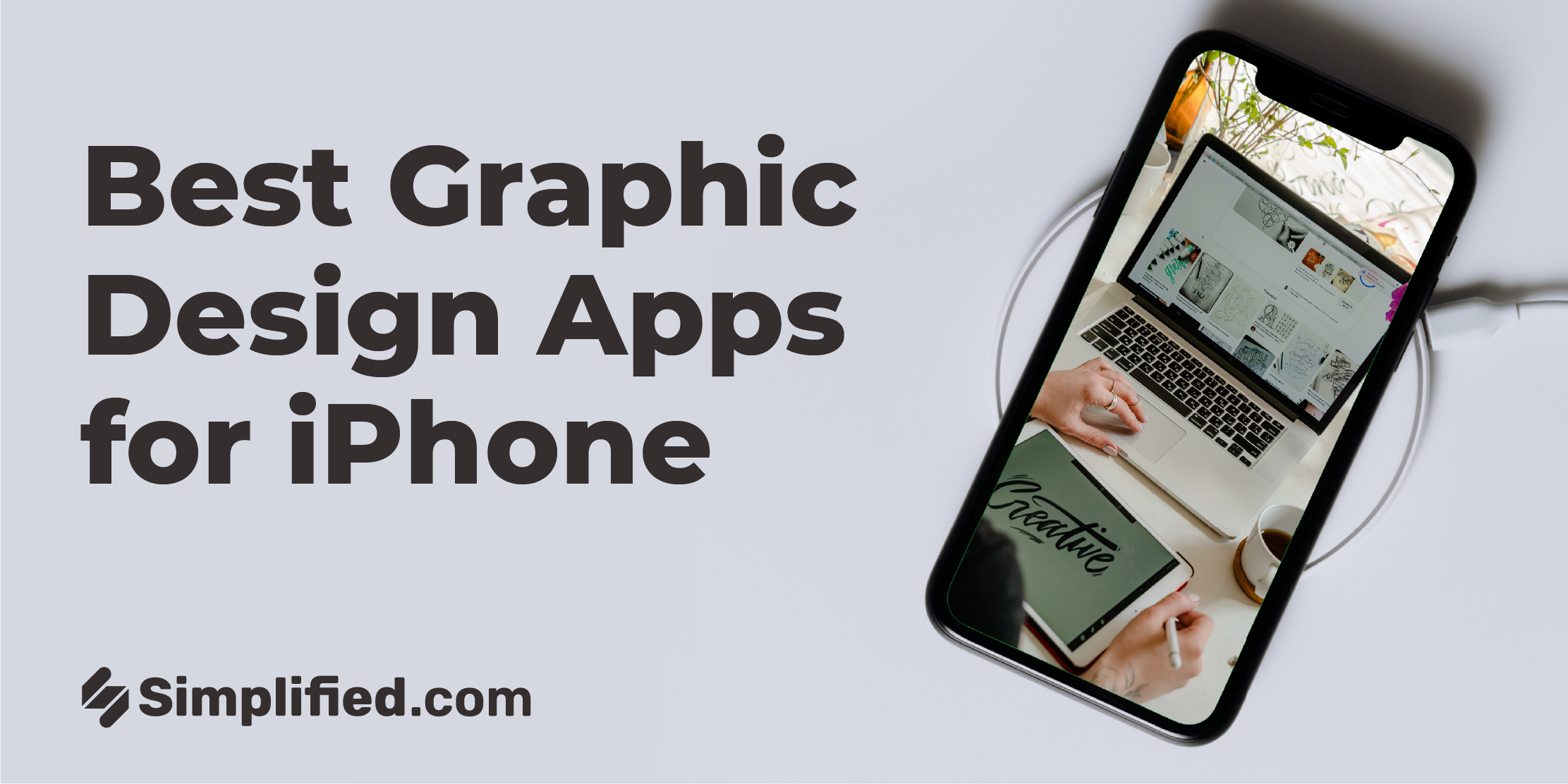 Initially, editing tools were only available on PCs and laptops because they require heavy-duty memory and power. But thanks to the recent innovations in the tech industry, editing tools are lighter and becoming increasingly accessible now more than ever.
Today, with the rise of design apps in the Apple App Store, graphic design enthusiasts don't need to rely on their PCs but can use their iPhones to design unique creatives.
But with so many apps to choose from, how can you choose the best graphic design app that matches your needs and budget?
Don't worry; you're on the right track – we'll give you all the details you need to know about the best graphic design apps for iPhone in the market today! Let's get started !
7 Best Graphic Design Apps for iPhone
Now that digital marketing has become one of the most critical factors for an organization's success, it's important to produce graphic content at a rapid rate. To do this, graphic designers may use their iPhones to create stunning copies that will wow viewers and other content creators. Here are some of the best graphic design applications for iPhone that you may try today!
1. Simplified [Best Graphic Design iPhone App]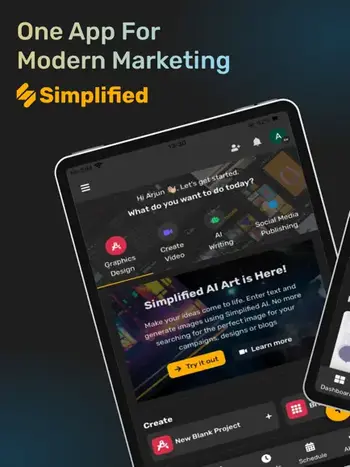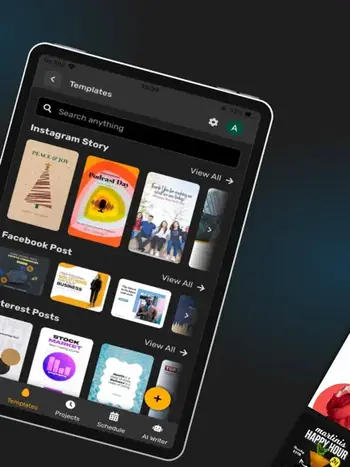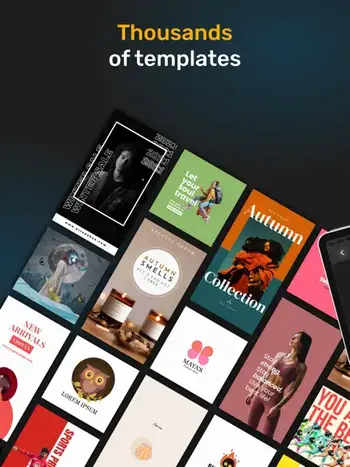 Simplified has been supporting graphic designers, video editors, writers, content creators, and marketers in their creative journey – and it's now available for your iPhone !
The app allows users to create stunning designs with ready-to-use templates and amazing features like magic resizer, background remover, unlimited brand kits, color palette generator and so many more. In addition to that, this graphic design app also lets you plan, publish, and schedule all your social media projects from one dashboard easily.
Some features that you will love:
Vast selection of ready-to-use design templates
Background Remover
Magic Resizer
Unlimited brand kits & Color Palette Generator
Team Collaboration & Real-Time Commenting
AI image generator
Free Forever
AI Writer: Long-form & Short form
Create & Edit Videos
Social Media Calendar: plan, schedule & post
Free Forever Plan for users on a tight budget
2. Adobe Fresco: Draw & Paint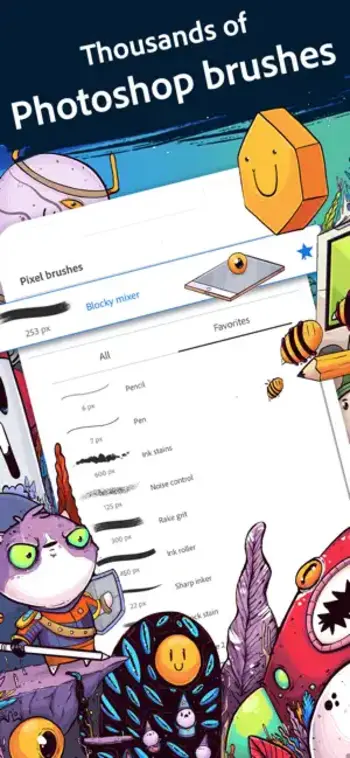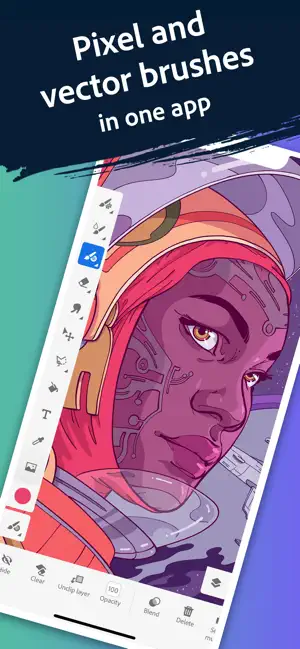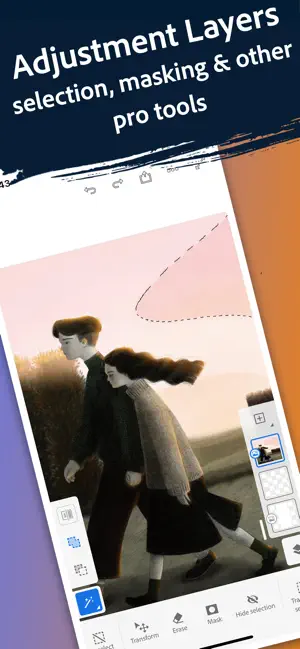 Almost every graphic designer has used Adobe Photoshop on their PCs before. It's competent with various features, making it ideal for professional use.
While most of Adobe users swear by the PC apps, Adobe has introduced a light graphic design tool for iPhone. This unique app provides you with numerous brush styles, and tapping them twice allows you to modify the brush's flow, size, and color.
Moreover, the Adobe iPhone version allows for multiple layers, helping designers add depth and detail to their projects. Lastly, it's an excellent option for those already familiar with Adobe Photoshop. This free tool is ideal for those looking for a straightforward editing app.
3. SVG Vector Design – Assembly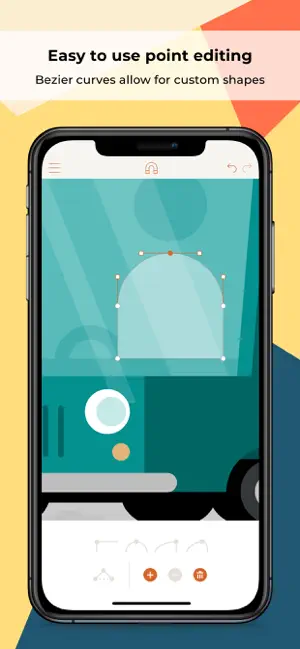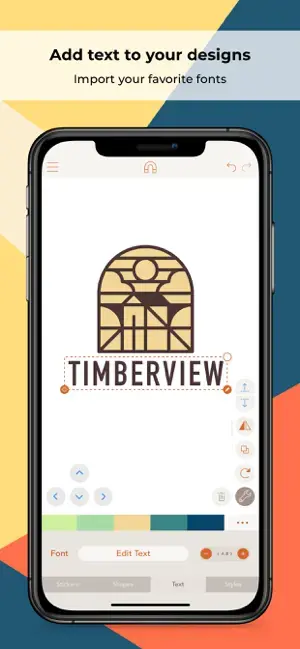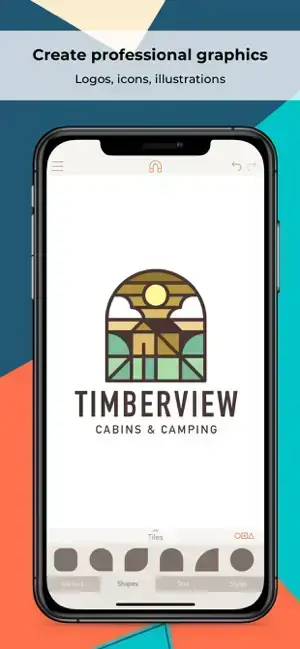 With Assembly, you're free to create professional outputs using beginner-friendly tools. It's a great iPhone app that'll help you ditch the sketchbook and jump straight to digital drawing and painting.
This app allows you to combine and intersect drawings, sketch ornate illustrations, and create multiple layers to manipulate your copy with a robust point editing system. Moreover, it gives users unlimited access to text options with 25 versatile fonts to ensure that you can add details while still making your designs aesthetically pleasing.
So if you're looking for a free yet efficient graphic design app for iPhone, the Assembly app might be the one for you. It's a great tool for beginners and veterans alike, especially those who produce content on social media such as TikTok and Instagram. It retails from $2.99 to $29.99 depending on the plan you choose to acquire.
Related: How to Convert HEIC to JPG: A Simplified Guide
4. Pixelcut: AI Graphic Design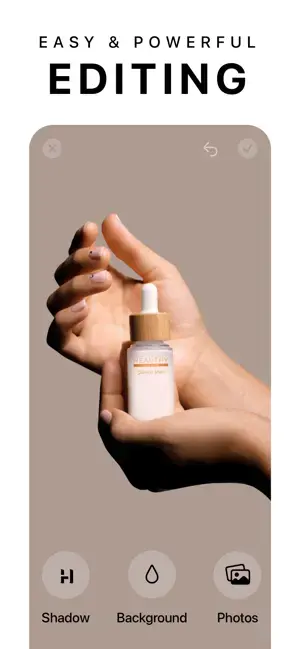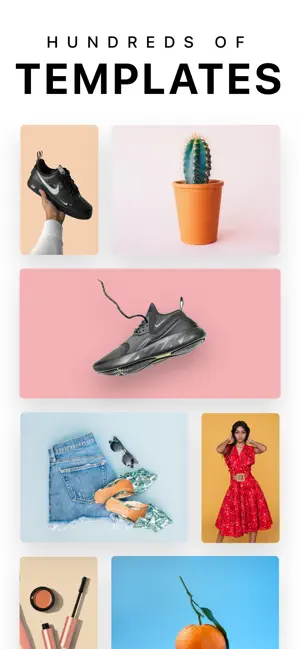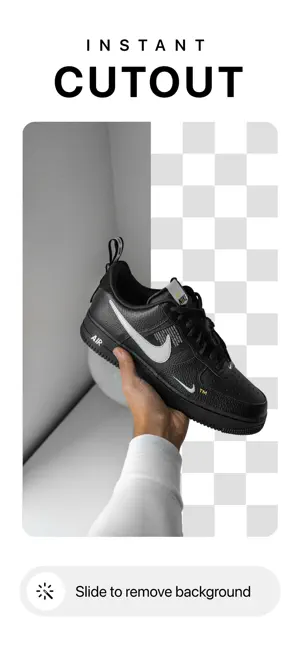 Pixelcut is one of the most user-friendly graphic design apps for iPhone. It's a great option for those who publish their work on social media platforms or eCommerce business sites.
In essence, this iPhone tool will help you create gorgeous copies in a quick manner by using Artificial Intelligence. Simply type a prompt and the AI will provide you with an image that reflects the text you typed in. Other than that, it also has a background remover, numerous text style options, and collage designs you may choose from.
Pixelcut is a great graphic design app that will make your editing process quicker than ever before. And for your convenience, you can pay for the pro version either monthly or yearly ranging from $9.99 to $99.99.
5. Paper by WeTransfer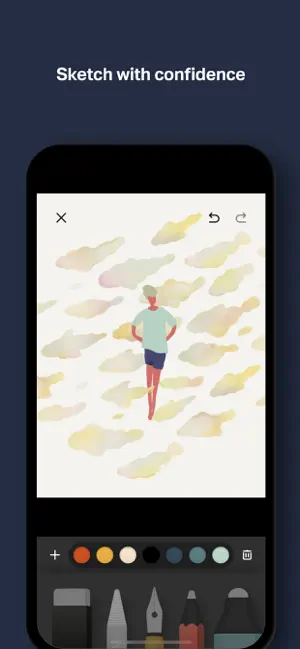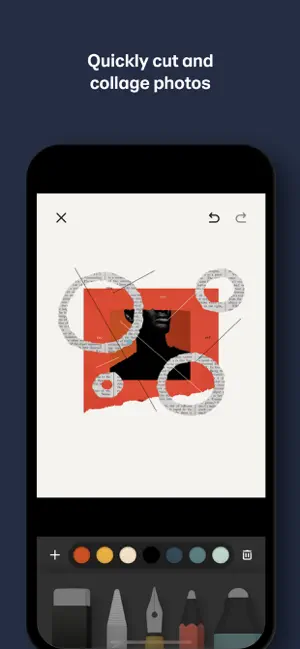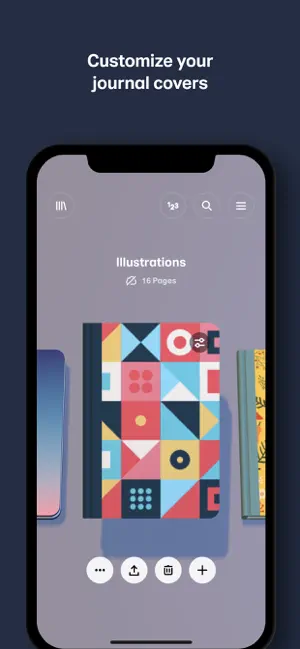 Surely, you'll find Paper by WeTransfer a breath of fresh air- it makes it easy to sketch, draw, collage, and paint. With this app, you're free to organize paper-like pages into stunning journals, allowing you to let your creative juices flow.
If you're running out of ideas, don't worry because Paper has a wide collection of creative prompts such as guides and how-tos. These tips come from top artists, so rest assured that they will spark your imagination. Moreover, you may also use the app to create mood boards, add several photos to a single page, and create monthly planner pages.
Wherever, however, and whenever you get your ideas, this app makes it easy to put them all on, Paper. It's ideal for those who want to take their creativity to the next level because it allows users to sync their projects across multiple devices for only $1.99 to $12.99.
Related: Startup Owner's Guide To Hiring Graphic Designers
6. Tayasui Sketches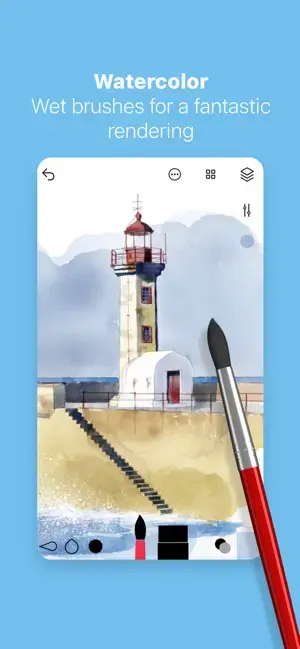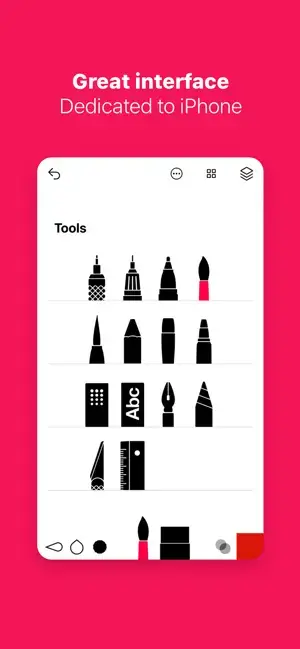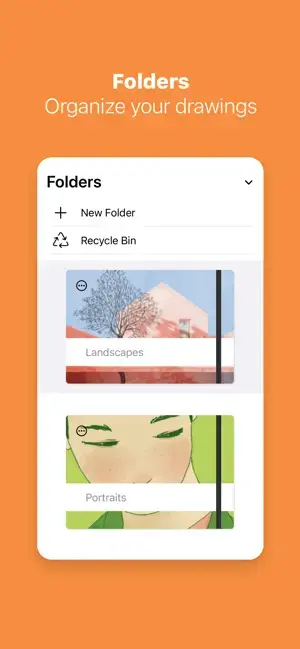 With Tayasui Sketches, you can enjoy a realistic and versatile sketching iPhone application. It contains plenty of features that will help you create breathtaking sketches, paintings, and illustrations on the go.
This unique application allows users to import photos, utilize highly realistic watercolor brushes, and organize projects into personalized folders. And on top of that, Tayasui Sketches also comes with a Pro Bundle IAP, making it exactly the same as the iPad version of the app.
With this graphic design app for iPhone, each stroke performs vividly and exactly like a brush on paper; it adapts the movements' width, pressure, and angle. It's a one-of-a-kind tool that will take your breath away for only $1.99 to $5.99.
7. Procreate Pocket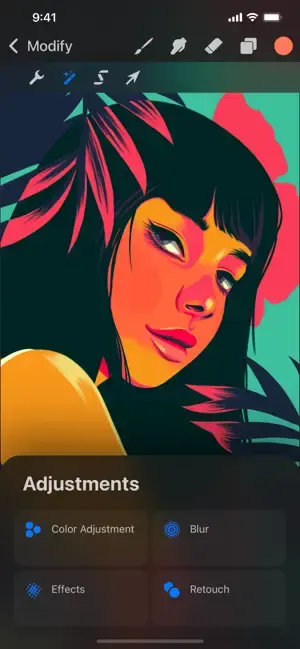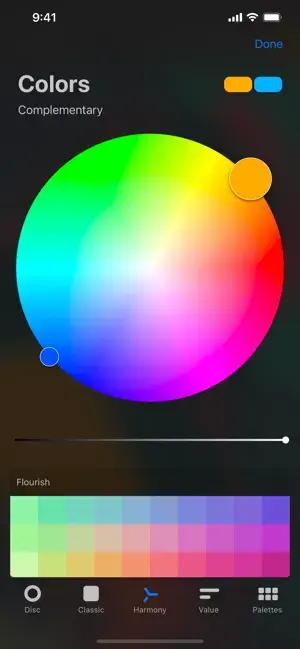 Procreate was initially an iPad-only application, but the developers decided to release an iPhone-friendly version – Procreate Pocket. It's a fun app requiring users to use their fingers to paint and sketch.
However, it's pretty demanding in terms of graphic design materials – you'll need a compatible stylus to create detailed content. And because the Apple Pencil does not currently support iPhone models, you'll need to invest in other stylus pens. Wacom, Pogo Connect, and Adonit are great pens compatible with the app.
But other than that, it provides extensive features that will make your graphic design process creative and fun at $4.99 subscription price.
Our Top Pick
Out of all the available graphic design apps for iPhone, Simplified remains unbeatable. It boasts many features, including a color palette generator, team collaboration, endless free templates, and a useful background remover that makes designing super simple and fun.
Download the Simplified app for free and enjoy the smoothest ride to designing, content creation and marketing.