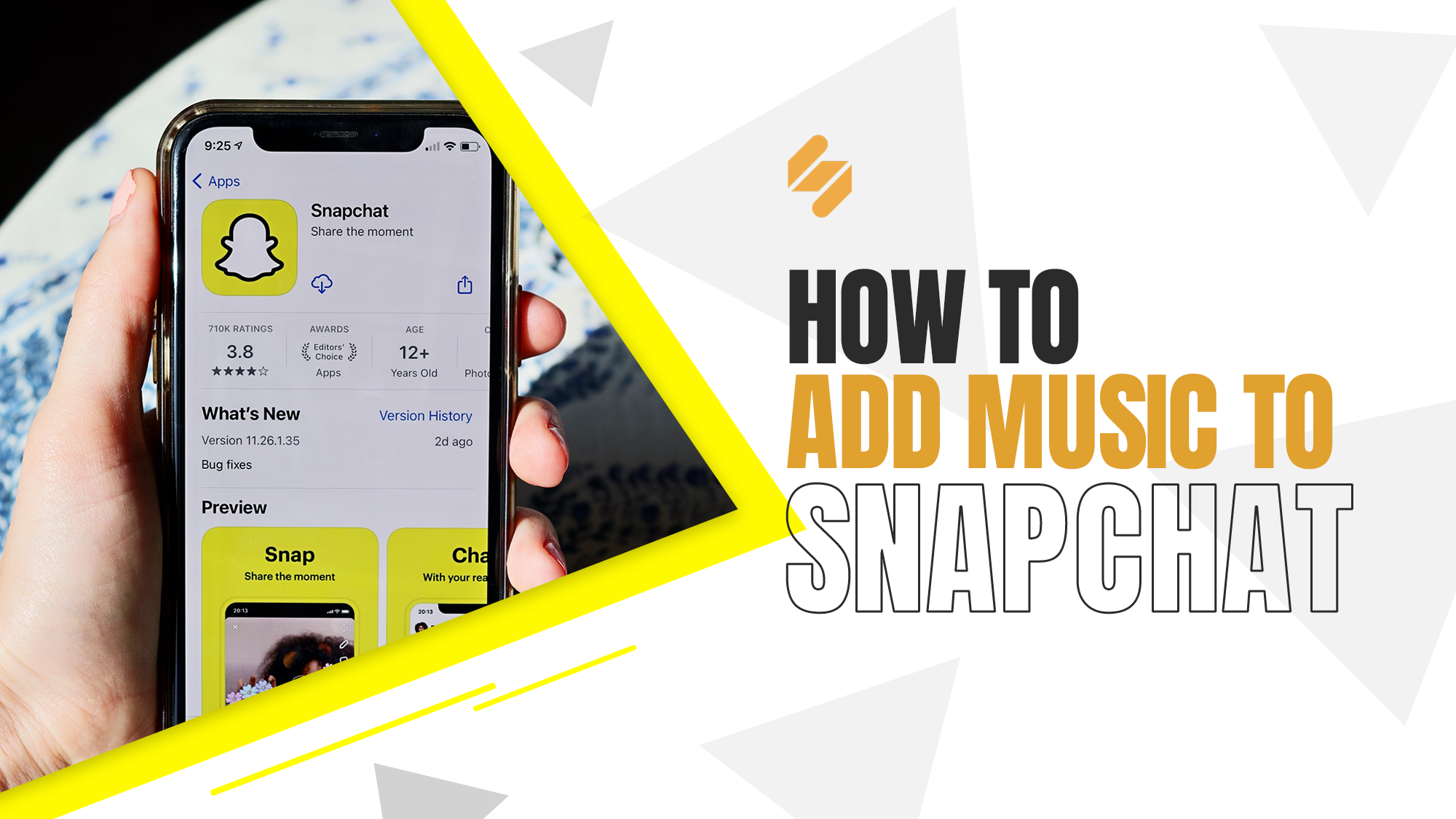 Snapchat is among the most innovative social media apps that help you connect and follow your friends. At the same time, it has turned out to be an excellent medium for brands and influencers to connect with followers. Every snap you share has a brief lifetime- that compels you to make them fun and original. While images and videos are quite easy to add to your snaps, you may be wondering how to add music to a Snapchat story?
Adding music to your Snaps is an excellent way to make them more engaging and add some pizzazz. And it's pretty easy to do! This blog post will show you exactly how to add music to Snapchat in just a few simple steps.
Related: Here's How to Add Music to Instagram Posts to Make Them Stand Out
How To Add Music To A Snapchat Story?
We will look at three different methods on how to add music to a Snapchat story. Try them all out and find out which one works best for you!
Method 1: Adding Music to Snapchat Story from the App's Inbuilt Libary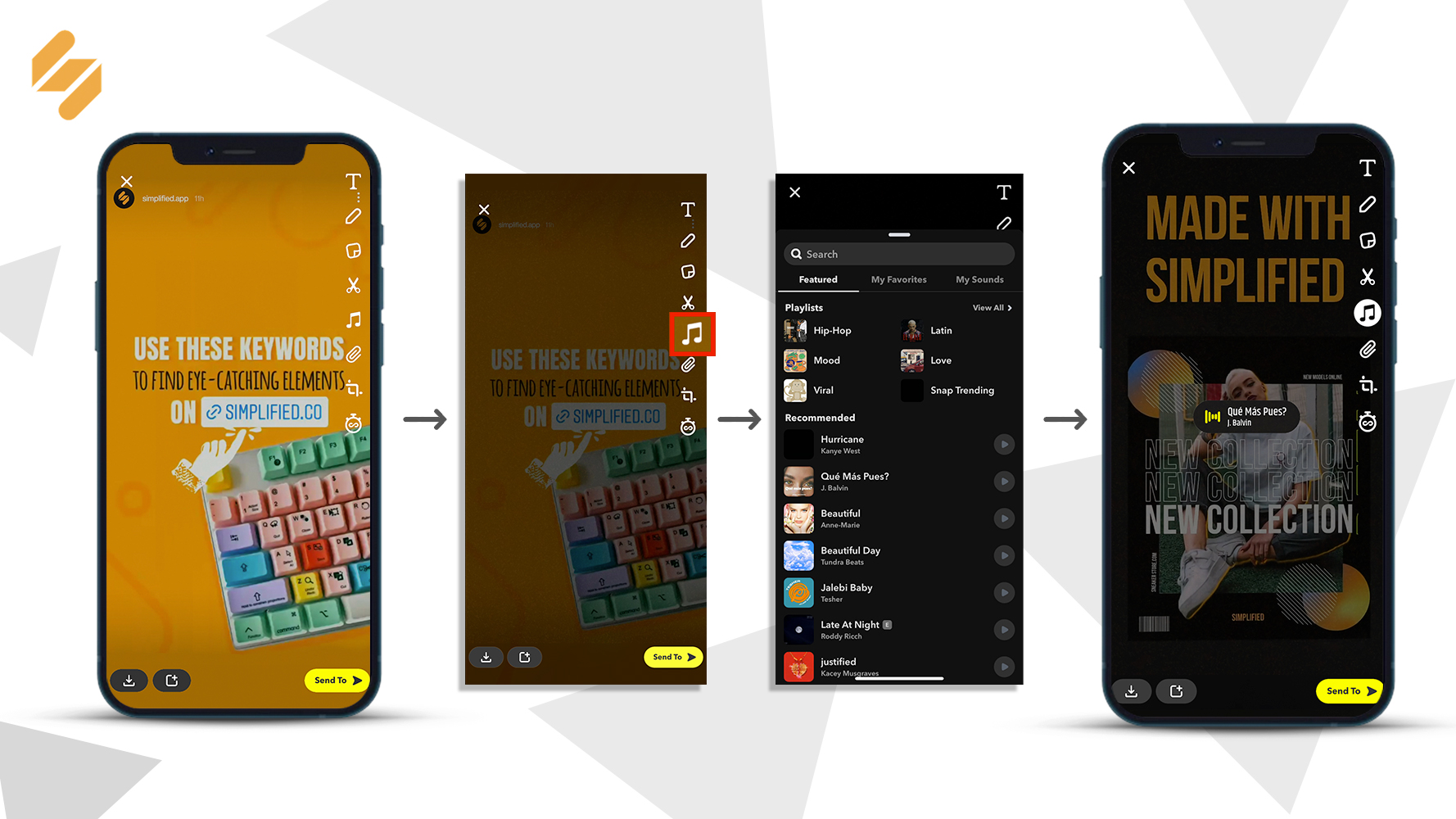 Of course, Snapchat offers an inbuilt library from which you can add music. You can add popular tunes that are trending. Check the steps below to learn how to search for music on Snapchat:
Open the app on your phone and take a photo or a video like you usually do.
After adding your snap, you will find many options on the right-hand side. Among them, you will find the music icon. Tap on it to see multiple music categories, including Features, My Favourite, and My Sounds.
In the Featured list, you will find the most popular songs from curated playlists. You will also see a recommended section below that offers trending options from your location.
Tap on the music you want, and you can preview it. Edit the part of the song that you want to feature.
In photos, you can add music for up to 10 seconds. In videos, you can go up to 60 seconds. After adding the music, a sticker will appear on your snap showing the artist and the song's name.
Once your song has been added, you can further edit the snap before sharing. Adding songs from Snapchat will only include licensed music from big record labels. Let's look at some other ways of adding music to Snapchat.
Method 2: Record Your Own Audio on the Snapchat App
In the above step, we specified how Snapchat offers three categories when you tap on the music icon. This method is about the third category called "My Sound." In this method, you will learn how to add your own music to Snapchat as described below:
Once you go to the "My Sound" section, you will find the "Create Sound" option with a plus icon.
Tap on the plus icon to start recording. You can record your own voice talking or singing as per the video. You can also play the music and record it. Tap again to stop recording.
Now you can add a name to the recording and add it to the snap. You may edit the length before adding, and you are good to go!
The process of recording music can be pretty cumbersome. It would be best to find a quiet spot to do the same as the recording will capture ambient music and other sounds in the background.
Related: How to Add Awesome Music to Your YouTube Videos for Free!
Method 3 (Bonus): Add Your Own Custom Background Music to Snapchat Videos using Simplified
Both the methods described above can be done from the app itself. However, they have their limitations. This bonus step will tell you how to add music to a Snapchat story in Simplified, the all-in-one editing tool!
Sign up and log in to Simplified with your email id and password. After logging in, you will find various tools to use, including the video editor.
You can begin with a template by entering the keyword or choosing a portrait video size to edit.
You can also enter the exact dimensions of the story (1080 x 1920 px) and create your template.
You will be directed to the video editor. Add your video or image by going to "My Assets" and upload. Drag and drop it on the template.
Add music by going to the media option from the sidebar. Go to the "Audio" section and choose your music according to the genre or mood. Explore the best background music for videos according to your needs.
Click on your preferred music and add it to your video by dragging. Play your video and make changes if required.
Adding music to a Snapchat story is super simple with this tool. After your video is ready, you can export and download it in the best MP4 quality.
Design Stunning Snaps in Seconds!
Simplified is the most reliable tool for creating top-notch branding content. You can begin with a stunning range of templates and add your own creative audio-visual elements.
It's not only an excellent tool to create quality content for Snapchat but for all your other social media platforms. Not only do you get great graphics, but also an AI copywriter to create attention-grabbing titles and captions. Once you begin a project, you can also invite other team members to collaborate with you.
And you can avail all these features in the Free Forever Plan! Explore Simplified today and create snaps in seconds.