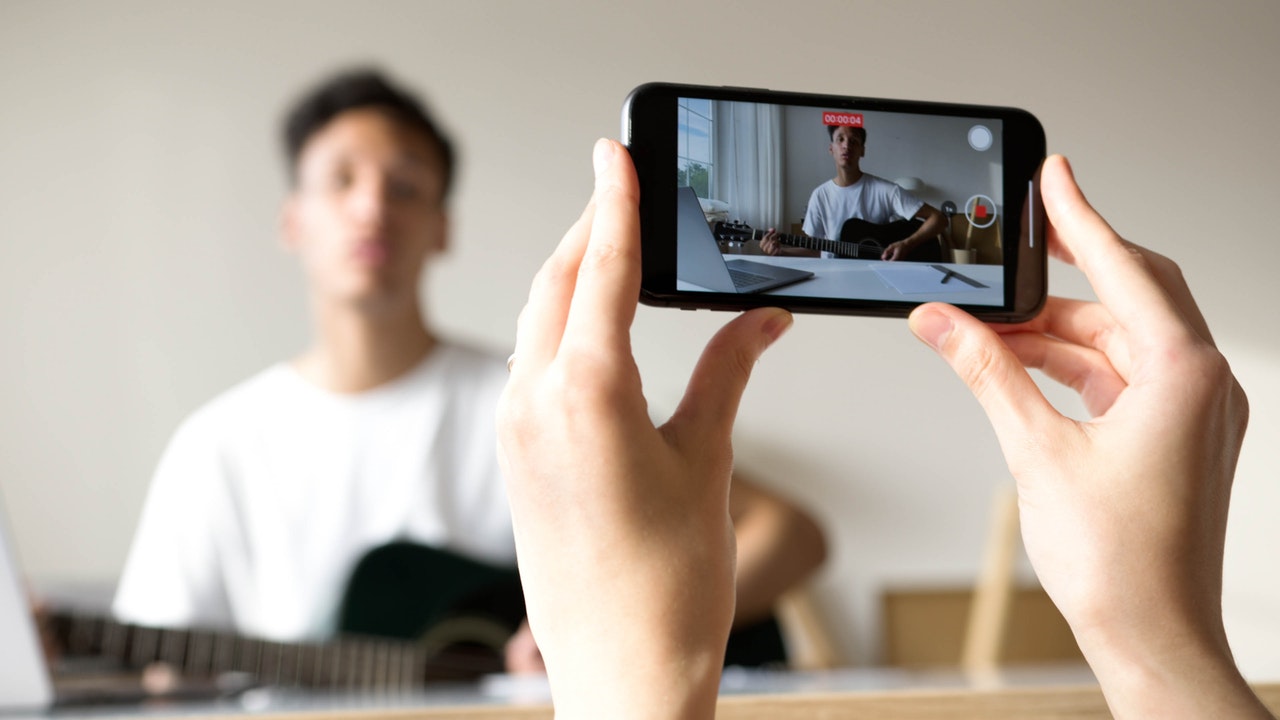 YouTube is one of the most popular video-sharing websites in the world. In fact, with almost 2 billion users, it's the premier platform for people to share and watch video content.
Video intros are by far the most-watched sections of your videos. YouTube measures audience retention to determine how much of a video the average person watches before closing the tab or jumping to the next video. After 2 minutes, 5% of people have already moved on. After 6 minutes, average audience retention drops by 20%.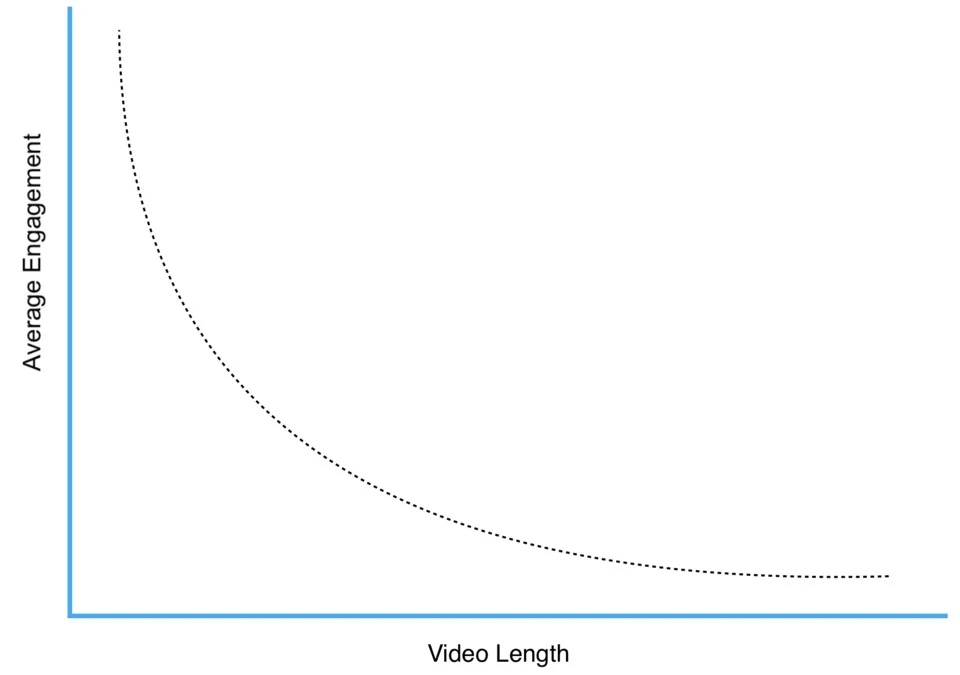 Thus, your video intro must make an impact to get viewers to continue watching.
In this article, we'll take a look at 10 amazing YouTube intro ideas and examples from which you can draw inspiration.
If you want to create video introductions that will make your videos stand out and encourage your viewers to return, this is the YouTube intro ideas guide for you. Let's dive in!
What Should a YouTube Intro Look Like?
A great YouTube intro excites your audience for your video. As they start to recognize the music and the visuals, they may even begin to look forward to seeing your intro every time you release a new one.
For a good YouTube intro, there are a few basic rules to follow. You want to keep it short, ideally around 5 seconds, but certainly no longer than 20. People expect YouTube content to pull them in quickly, keep their attention for a few minutes, and then release them to find the next video.
But you'll also want to show off your channel logo and title. Again, this instills your personal brand into the content. It's a way of owning the content and letting the audience know how to find more of your videos (even if they click away before watching the entire thing).
Before we dive into YouTube intro ideas, here are three tips you should follow for your own YouTube intro:
Be mindful of the length of your video intro. Suggestions for best intros fall between the 3- to 7-second mark. Some high-performing video intros, however, go up to 20 or 30 seconds.
Be clear and concise. One frequent mistake is taking too long to actually show and/or say what the video is about.
Brand it, especially for a sound-off viewing experience. Do this often enough, so that your viewers recognize you immediately.
In addition, you should pay attention to the rules that are described in the YouTube Community Guidelines.
Related: 5 Simple Ways to Sky Rocket Your YouTube Engagement
10 YouTube Intro Ideas with Examples
Now that you know what makes a good YouTube intro, let's dive into some of the best YouTube intro examples we've come across.
1. PewDiePie
The number one YouTube channel in the world, PewDiePie does a phenomenal job when it comes to capturing people's attention.
PewDiePie's main focus is gaming, including live streams of him playing.
A good intro sets up who you are and the kind of videos you make – and, it does so as quickly as possible.
The trick here is to be able to instantly grab your viewers' attention and convince them that your video is a great fit for them.
The intro above is a great example of how you can introduce your brand's name, theme, and tone into your YouTube video intro in just 5-7 seconds. Such an intro lets you know very quickly exactly what to expect, and the awesome design and animation show off production value.
2. TED
TED is a channel that features powerful talks and performances from some of the world's leading thinkers.
Every one of their videos starts with this intro, which seems to simultaneously show the expanse of the universe and the depth of the ocean. A short, beautifully captured sequence tells the audience what the brand is about: "Ideas Worth Spreading."
It begins with a star or a bubble (accompanied by a 'raindrop' sound) that then expands and explodes out – like a supernova. Bubbles and atoms shoot from the supernova and then the TED logo is revealed.
Whether the theme is space or the ocean here, this intro has great connotations of obtaining and sharing knowledge.
3. Masha and the Bear
Masha and the Bear is a famous kids' show on YouTube. With kindness and comedy in its heart, the show follows the adventures of a little girl named Masha and her friend, The Bear.
The short animated intro for this series instantly captures the viewer's attention and also does a great job at branding with its logo. The bright colors and intricate touches make this intro feel like it's welcoming viewers to the channel.
An animation is a great option for creating a fun and unique YouTube intro because if you can dream it, you can animate it!
Although animation might look intimidating at first, the good news is you don't need to hire animators or invest in any expensive or flashy animation tools to showcase your brand on YouTube. You can use various free tools and templates for this purpose!
4. Animal Watch
Animal Watch is a weekly wildlife show that covers stories about dogs, wolves, animal conservation, and more.
The channel is hosted by Anneka Svenska, who is famous for presenting wildlife documentaries on TV. It's clear she brings this background to her YouTube channel.
The intro feels similar to the titles of a TV show or documentary, featuring a montage of nature clips and ending on the channel's recognizable logo.
5. Good Mythical Morning
Good Mythical Morning is a long-running YouTube show that features presenters Rhett & Link as they explore new products and trends, conduct crazy experiments, and even eat crazier things such as insects.
The introduction is presented in an interesting and succinct manner, with Rhett and Link introducing the topic of the video. This gives the audience a clear idea about what's to come.
This one-liner is followed by GMM's beautiful animated sequence and logo. The animation, the logo, and the upbeat music – each element goes well with the concept of GMM, which is to introduce viewers to new and crazy ideas. This ensures good branding and makes people remember them.
Finally, the video begins with Rhett or Link wishing the audience "Good Mythical Morning" – once again, reminding them of the brand. Truly, no mornings are uneventful with GMM !
Related: How to Create a YouTube Channel and Grow Your Network
6. The Try Guys
The Try Guys are a group of friends that make fun videos of them trying things for the first time, such as hugging cows, baking without recipes, or eating spicy noodles.
Their YouTube intro is fast-paced, with a still image of each guy appearing on screen for just one second (followed by all four of them appearing on screen together).
These images are timed perfectly to upbeat pop music and showcase each of the Try Guys' different personalities.
7. Healthcare Triage
Healthcare Triage is a series about healthcare hosted by Dr. Aaron Carroll. In his videos, Dr. Aaron explains healthcare policy, medical research, and answers all the questions you may have about these fields.
The video begins with Dr. Aaron Carroll introducing the topic for the day. This is great because the audience knows what to expect. It is followed by animation and the Healthcare Triage logo. The introductory animation is short and catchy, a great way to hook viewers to the content.
8. Aperture
Aperture, also known as Zynq, is an American YouTuber who makes videos about various scientific topics.
The example above from Aperture uses lower thirds graphics (graphics layered with text located at the bottom portion of the screen) rather than formal YouTube video intro templates. The frame is then blurred out to show the video title card.
This is a great template to use if you want an intro that gets right to the point and maintains your brand colors.
9. Dog Training Revolution
Zak George's Dog Training Revolution is exactly what it sounds like – a YouTube channel all about dog training!
The intro for Zak George's videos is really well done and almost feels like a TV title sequence.
Not only does the intro tell you everything you need to know – introducing Zak, his puppy Inertia, and what the series is all about – it also gives you a glimpse of what you're going to learn throughout the video with an impressive montage.
The end of the intro is particularly impressive with the use of professional drone shots.
10. CinemaSins
CinemaSins is a satirical movie review channel. Each video breaks down a movie and counts out the number of "sins" the movie makes (in other words, everything the movie does wrong).
The CinemaSins YouTube intro perfectly matches the content of the channel. It's grand and "movie-like," with dramatic music and lighting.
It also tells viewers everything they need to know about the video in just a few words: Everything wrong with [movie]. Spoilers, included.
These are our top picks for YouTube intro ideas. These YouTube intro examples show that you don't necessarily need expensive animation to showcase your brand. Utilize the 5–10 seconds to tell your story in your own way.
YouTube Intros, Simplified!
At Simplified, we have made it super simple for you to create awesome YouTube intros with our free tool.
You can design meaningful vlog intros with thousands of high-quality stock images, videos, animation tools, audio, and illustrations at your fingertips.
Whether you're creating personal or professional video intros, our YouTube intro maker builds immersive videos that keep audiences on your page.
Bring your YouTube intro ideas to life with Simplified's YouTube intro maker, and let us know how you like it!