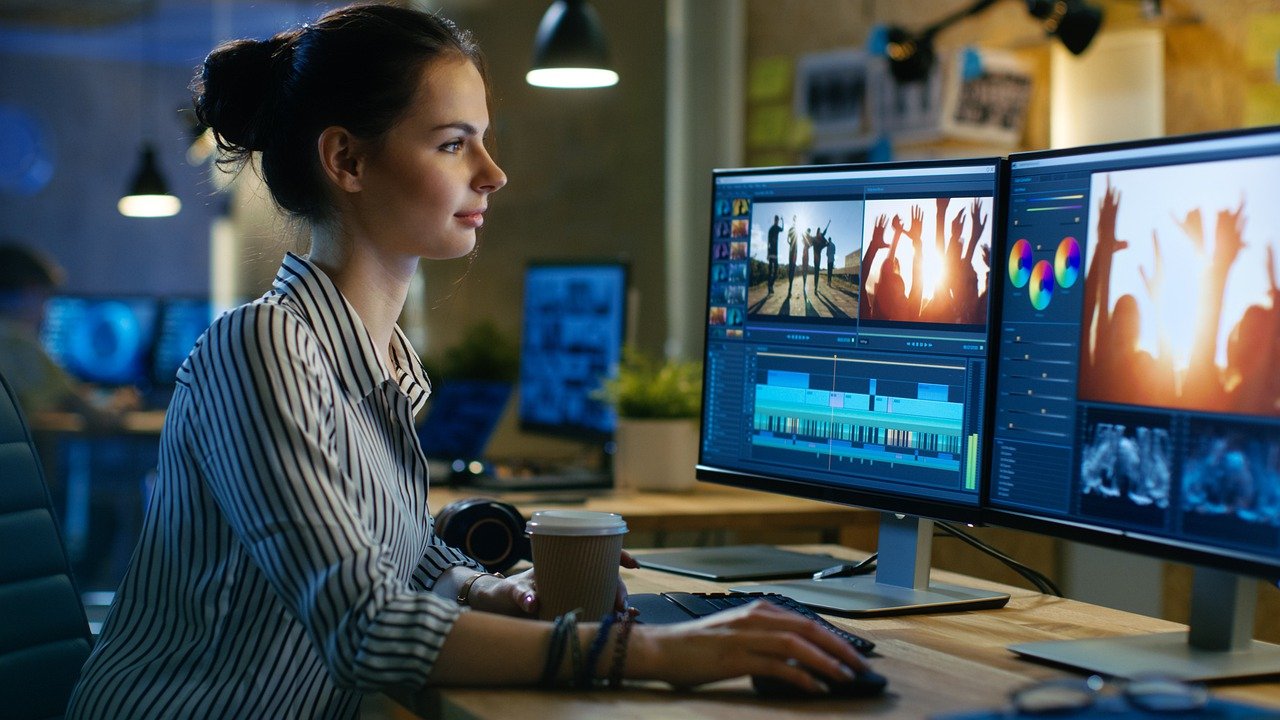 Video editing tools have become more accessible than ever before. With the emergence of so many free video editor apps, the world of videography is now open for one and all.
People these days can easily make and edit videos through their smartphones, webcams, digital cameras, etc. This new phenomenon of video making calls for a wider variety of the best free video editors that can make our work as smooth-sailing as possible.
Yes, paid video editors are ideal for professional video editing. But the best free video editors are great if you're just starting out or doing simple video editing.
If you want to elevate your video editing to the next level, we're here to help you out! In this guide, we'll talk about the 7 best free video editors to help you improve your video editing experience:
Simplified
If you're looking for the best free video editor, Simplified is all you need. Whether you're a beginner or a pro, Simplified is perfect for all your requirements.
This online video editor stands out for its simple features and free basic plan. Simplified makes your video-editing process extremely easy. You just have to drag and drop your videos into the editor, or select one from the Simplified library, to create flawless video designs.
It has fonts, colors, and media files, organized in brand kits. Simplified makes video trimming easier and your template searching faster.
With its new video tools, you can loop through any animation to create video designs that are uniquely yours. You can also use Simplified to make longer videos. All you have to do is add a few artboards or lengthen your video.
Unlike any other free video editing software, Simplified's AI feature is beyond impressive. It's AI "Loki" Assistant can assist you in writing the perfect message for your videos, and it can do so in many languages!
It also has a video and GIF library to make your social media posts more exciting.
In short, if you give Simplified's video editor a chance, you won't be disappointed.
Advantages
Simple user interface
Access to millions of templates, pictures, effects, etc.
Impressive AI feature
Extensive GIF and video library
OpenShot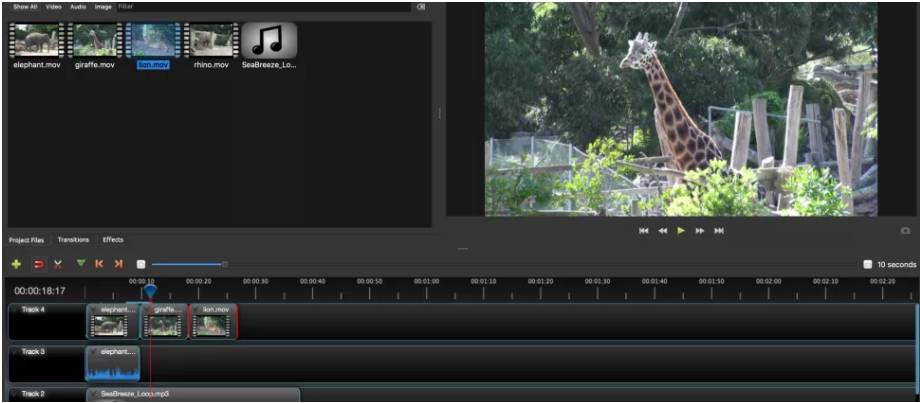 OpenShot Video Editor is a free video editing software for Windows, macOS, Linux, and Chrome OS.
This online video editor has a basic interface that is easy to use even for beginners. What works for this video editor is that there is no limit on the number of layers you can stack in your video.
OpenShot has all the typical video editor features like crop, trim, rotate, resize, etc. You can also change the brightness, contrast, and color grading.
However, there aren't many advanced features in this video editor. This software is completely free and open-source (users have the right to use, study, change, and distribute the software). So, there aren't any annoying advertisements, watermarks, or promotions for paid upgrades.
Cons
This software has issues with lag, and the features work slowly
It does not have many advanced features
Bugs and glitches often disrupt the flow of editing in this tool
Related: 8 Adobe Spark Alternatives to Improve your Designing Experience
Lightworks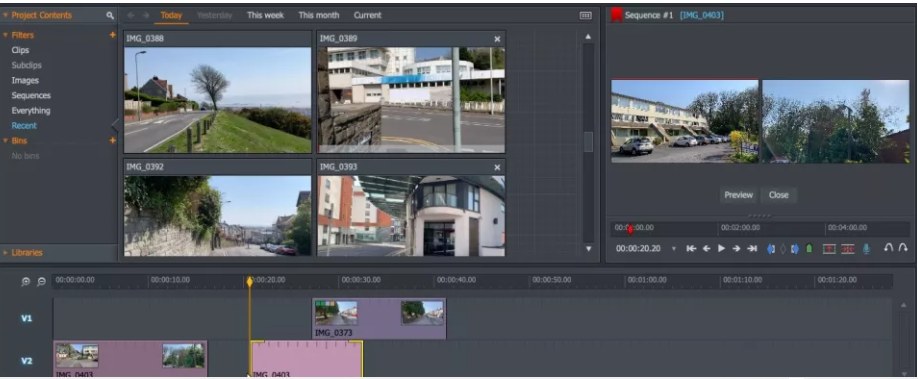 Lightworks is an easy video editing software originally designed for film editing and has now been upgraded for digital video. It comes in both free and paid versions.
Its design is user-friendly in various ways, and its color and audio features are quite useful. It also has advanced tools such as multi-cam and multi-track video editing.
This online video editor allows you to combine recordings from numerous cameras into a single project. It lets you collaborate and share projects with other users while editing movies in real-time. You can import and export videos in the background while working on something else.
The user interface can be completely customized. This, however, can be its weakness too. For newbies, dragging windows across the interface to generate an infinite number of layout combinations can be very confusing.
It has a pro version that includes additional features such as direct social media sharing and exporting videos in various formats. The paid version starts at $24.99 a month.
Cons
Complex user interface
The free version cannot export to DVD or Blu-ray
VirtualDub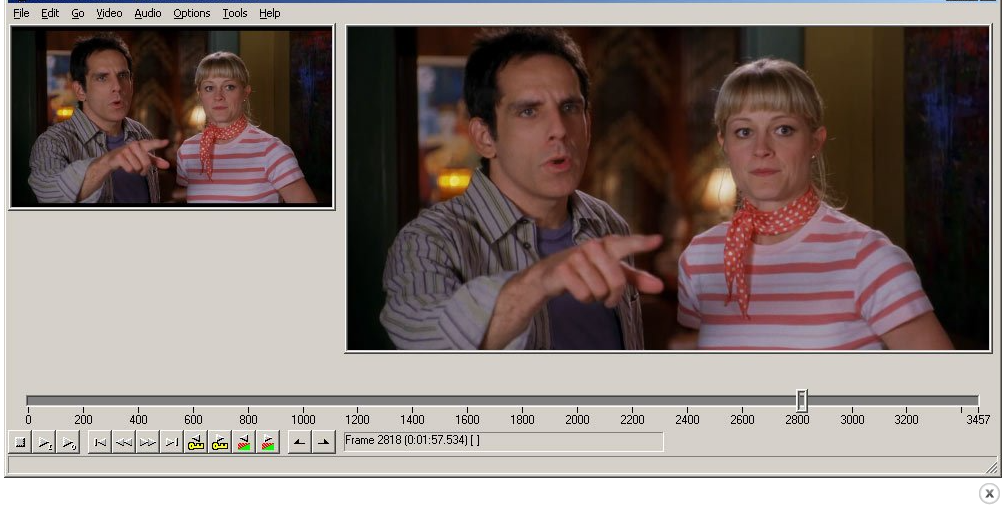 VirtualDub is a free video editing software for Microsoft Windows. It is intended for quick linear processes (editing either video or audio projects in a predetermined sequence from start to finish).
The online video editor allows you to convert and compress video and audio files, among other things. VirtualDub can also be used to filter, capture, render, and edit video files.
The video editing menus include cut, copy, paste, and delete features. You can also modify or remove audio tracks from videos without compromising on the quality of the video.
Cons
Not the best free video editor for beginners
Out-dated user interface and appearance
Limited learning material
Related: 20 Best Fonts For Logos That Tell A Story
VideoPad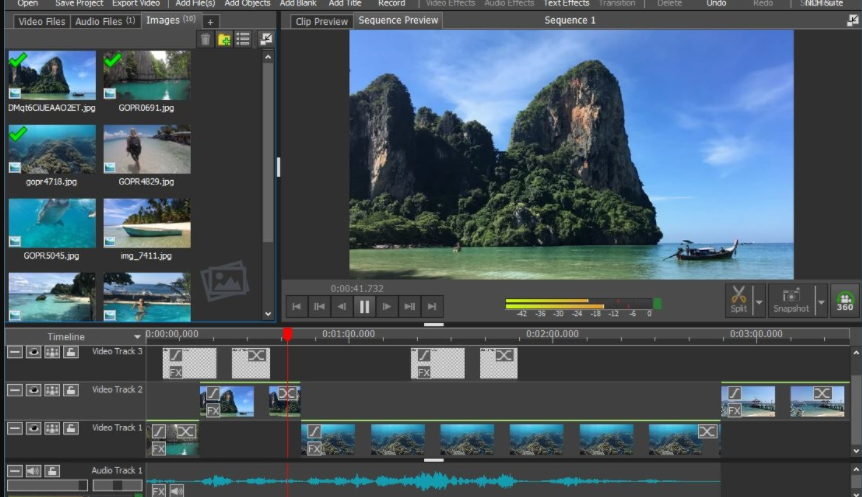 VideoPad is a free video editor with a simple interface that is well-suited for beginners. Its most prominent feature is the level of control it provides over audio, making it a good choice for cinematic sequences that rely on audio effects.
It supports an infinite number of audio tracks and comes with a large collection of sound effects to experiment with.
VideoPad also supports 3D video editing, which is a unique feature among free video editing software.
It includes excellent social sharing options, including a library of social media-friendly effects and transitions. VideoPad gives you the option to share films to platforms such as Facebook or YouTube without leaving the software.
Cons
Users cannot output the video in mp4 format if they use the free version
Lacks advanced features
VSDC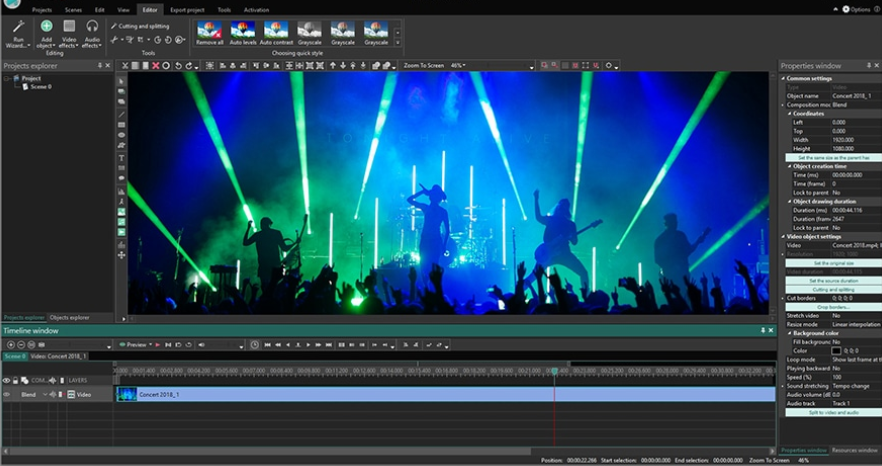 VSDC is a non-linear editing software developed by Multilab LLC. Non-linear editing allows the editor to modify a video or audio project without concern for the linear timeline.
Post-production effects, live color correction, and motion tracking are all possible with this easy video editing software. There's also a video stabilizer that can assist in removing camera shake from GoPro or drone footage. Its chart tool can add graphs to presentations. It is one of the best free video editors for presentations
The free version can export to a variety of formats, including AVI and MPG, and it supports the vast majority of video formats. You can even customize the output for specific devices, plus there's a DVD burner built-in.
Motion tracking, masking, and hardware acceleration are all included in the paid-for pro version. The paid version comes for $19.99 a year.
Cons
More suitable for presentations
Audio waveform and hardware acceleration features aren't available
Standard voiceover and masking tools
Related: 9 Crello Alternatives That You Must Explore in 2022
Apple iMovie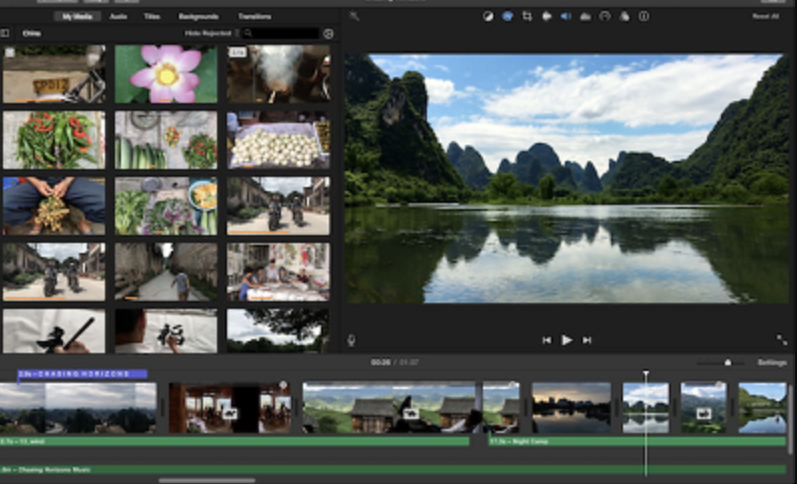 Apple iMovie is a free video editing software that comes pre-installed on macOS, iOS, and iPadOS devices.
This app is good for color grading, speed, green-screen effects, narration, and soundtrack your digital movies. iMovie supports 4K editing and rendering.
It's quite easy to place together a polished-looking (and sounding) edit that makes home-movie videos shine in this editor. It offers a cloud-based work environment that allows you to sync projects as you work with iCloud, Apple's cloud storage service.
Because iMovie is regularly updated, you can always expect the newest features.
Cons
It lacks advanced editing options
Importing and rendering is slow
Are you looking for a fast and easy-to-use video editing tool to help you elevate your video creation game? Choose Simplified for the best design experience you could ask for! This platform gives you access to a range of filters, colors, and other features with Simplified's video editing tool.
One Free app to design, collaborate, and scale your work – try Simplified today